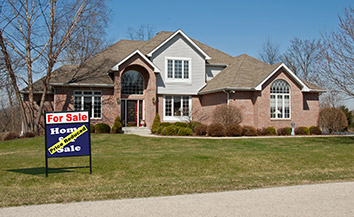 Sales of existing single-family homes increased 5.8% in central Indiana in March despite a global pandemic that limited house shopping for a large portion of the month.
Meanwhile, tight inventories helped propel the median home price in the region to a record $209,000.
Completed sales in the 16-county area jumped from 2,744 in March 2019 to 2,903 last month, according to the latest data from the MIBOR Realtor Association.
Regional sales have risen on a year-over-year basis in six of the last seven months.
The active inventory in March dropped 12.8%, to 4,032 houses, and the median price rose 14.8% on a year-over-year basis.
New listings were up 1.5%, to 3,636.
Gov. Eric Holcomb declared a public health emergency throughout Indiana on March 6 and issued a stay-at-home order midway through the month.
"Despite COVID-19, March set new records as activity in the early part of the month was so strong it compensated for the post "stay-at-home" slowdown," said MIBOR CEO Shelley Specchio in written comments. "However, with the impact of COVID-19 beginning to take hold, it's uncertain as to how it will affect the real estate market moving forward."
Residential real estate commerce is now taking place mostly online, including through virtual showings.
"The housing market is open for business and Realtors are ready to help, however it is not business as usual as we all adapt during these times," Specchio said.
Marion County
In Marion County—the most active market in central Indiana—closed sales in March dipped 0.3%, to 1,111.
The median sales price in the county spiked 9.4%, to $175,000. New listings rose 1.6%, to 1,435. The inventory of available single-family detached houses in Marion County fell 7.3%, to 1,478.
Other area counties
In Hamilton County, sales were up 14.5%, to 578, in March. The median sales price rose 10.8%, to $310,143. The inventory of houses fell 17.1%, to 844.
In Hendricks County, sales soared 21.4%, to 244, and the median sales price increased 10.3%, to $236,015.
In Johnson County, sales slipped 1.4%, to 208, and the median sales price increased 5.5%, to $207,866.
Sales in Boone County were up 28.4% last month, to 113, while the median price of a home rose 9.1%, to $296,000.
Hancock County sales slid 6.5%, to 116, and the median price rose 9.3%, to $210,450.
Sales were down 7% in Madison County, to 119. The median sales price increased 10.5%, to $132,500.
Morgan County sales increased from 66 to 88 last month and the median sales price rose 2.5%, to $185,000.
Shelby County saw 40 closed home sales last month, up from 33 the previous March. The median price jumped 19.3%, to $149,000.
Please enable JavaScript to view this content.