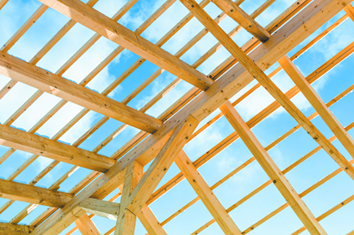 Interest in new homes in central Indiana continued to slow dramatically last month, according to the latest statistics from the Builders Association of Greater Indianapolis.
Builders in the nine-county Indianapolis area filed just 357 single-family building permits in November, down 50%, from 714, in the same month of 2021.
Permit filings have fallen on a year-over-year basis for the past 11 months and in 14 of the past 16 months. November's year-over-year percentage decrease was the largest in any month this year.
Builders filed 7,607 permits during the first 11 months of 2022, a 21% decrease from the same period a year ago.
Rising mortgage rates, supply-chain issues, increasing costs and limited lot availability are hampering the market, according to industry experts.
Steve Lains, CEO of BAGI, said builders remain busy in central Indiana despite the slowdown in permit activity.
"As an association, we've been expecting construction home sales to slow by 25% through the end of 2022, especially with the recent interest-rate increases," he said in written remarks. "This has given our builders and vendors the chance to get caught up on delayed materials and complete existing new home projects."
County numbers
– Marion County saw single-family building permit filings dip in November, from 60 in 2021 to 58 this year—a year-over year drop of 3%. Filings in the county are down 1% for the first 11 months of the year, to 1,205.
– Hamilton County, typically the busiest area county for home construction, saw filings sink 62% in November, from 198 to 76. Year-to-date filings are down 26% in the county, to 2,262.
– Hendricks County's numbers fell 43% last month, to 46.
– Hancock County saw November permits decline 80%, to 29.
– Johnson County experienced a 67% decrease in filings last month, to 29.
– Filings rose 6% in Boone County last month, to 69.
– Madison County filings were down 57%, to 20.
– Morgan County filings dropped 13%, to 20.
– Shelby County filings rose from seven in November 2021 to 10 last month.
Please enable JavaScript to view this content.