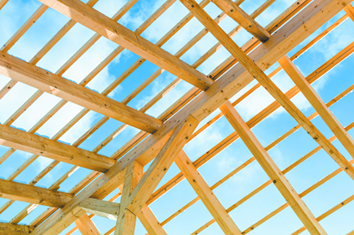 Applications for home construction permits fell 12% in the Indianapolis area in May, marking the first monthly decrease in 2020 on a year-over-year basis.
Permit filings had been on the rise in nine of the last 10 months before pandemic-related issues finally took a toll on numbers last month.
"Permit numbers tend to be a lagging indicator of buyer interest and traffic from the previous couple of months," said Steve Lains, CEO of the Builders Association of Greater Indianapolis, in written comments. "In this instance, we would correlate May's numbers with the impact of COVID-19 in late March and early April when municipalities were closed to the public and builders scrambled to implement CDC guidelines while establishing new methods for connecting with prospective customers."
Builders filed 654 permits in the nine-county area last month, compared with 740 permits in May 2019, according to the association.
Single-family building permit filings are still up 11% so far this year compared with the same time frame of 2019.
May's decrease in filings followed a 5% increase in April, a 20% rise in March, a 34% escalation in February and an 18% jump in January.
Lains said business has improved since May.
"Since then, traffic and sales have continued to pick up, according to a variety of our builder members, which we expect to be appropriately reflected in the permit reports in the next couple months," he said.
County numbers
Marion County permit filings fell 29% in May on a year-over-year basis, from 166 to 118.
Hamilton County saw filings sink 27%, to 162.
Hendricks County's numbers were up 32%, from 87 to 115.
Johnson County saw a 13% decrease last month, to 77.
Hancock County saw permits rise 27%, to 85.
Filings dropped 51% in Boone County last month, to 34.
Filings dropped from 19 to 18 in Morgan County.
Madison County filings increased from 15 to 38.
Filings ticked up from six to seven in Shelby County.
Please enable JavaScript to view this content.