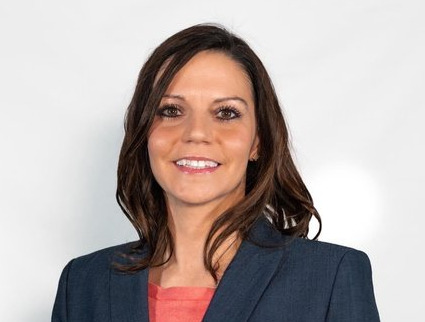 Republican Teresa Ayers will join the Carmel City Council after winning a majority of votes in a caucus held Tuesday night.
Ayers serves as vice chair of the Hamilton County Republican Party and is on the board of the Carmel-Clay Republican Club. She will serve the remainder of former council member Bruce Kimball's term through the end of 2023.
Kimball died Dec. 30, which triggered the caucus hosted by the Hamilton County Republican Party.
Ayers won five of the nine votes cast on the first ballot by Carmel Republican precinct committee members who represent the Central District, which includes much of the city's downtown.
Her opponents included Jonathan Blake, Chuck Ford and Leah York. All four candidates have filed to run in the May 2 Republican primary.
"I'm glad that there is somebody there to represent the Central District because the Central District is vital to the success of Carmel," Hamilton County Republican Party Chair Mario Massillamany said.
The addition of Ayers officially brings the Carmel City Council back to nine members.
Kimball was elected to the Carmel City Council in 2015 and reelected in 2019. He did not attend any city council meetings in 2021 or 2022 after he suffered a stroke in December 2020.
In May, the Carmel City Council considered a resolution to declare Kimball's seat vacant. Supporters of the resolution argued the Central District had gone too long without direct representation.
The resolution failed by a 4-4 vote.
Please enable JavaScript to view this content.