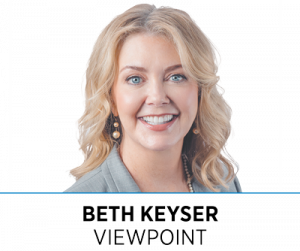 2022 was a year of rising inflation and economic uncertainty that has affected all of us—households, hospitals and health care payers. In this environment and as we head into the start of the legislative session, addressing the rising cost of health care is more important than ever.
A year ago, the leaders of the General Assembly sent a letter to Indiana health care payers, hospitals and other stakeholders requesting a comprehensive strategy to bring hospital reimbursement from private insurers in line with what Medicare pays by Jan. 1, 2025.
It is an issue that has been well-documented in recent years. A series of studies released by the Rand Corp., a noted, independent health policy research organization, came to the alarming conclusion that prices for hospital care in Indiana were "unreasonably high," with private insurers paying as much as 3.5 times what Medicare would have reimbursed for the same services. Rand noted that Indiana has the seventh-highest hospital costs in the nation and that our largest hospital systems generally command the highest prices.
We got the message loud and clear. With the Rand findings as a backdrop, Anthem Blue Cross and Blue Shield convened a public forum in August and invited Indiana policyholders, policymakers, legislators, employers and all who are concerned about health care costs in our state.
Our customers expect us to innovate and shift from the old ways of doing business. This means moving away from reimbursing on a fee-for-service basis and accelerating value-based care, which bases reimbursement on better health outcomes and an improved consumer experience for our members.
We are making progress.
Large health systems, like Indiana University Health, Parkview Health and, most recently, Lutheran Health Network in Fort Wayne, are collaborating with us to bring down reimbursement costs as the General Assembly has asked.
The longtime industry standard of negotiating hospital reimbursement as a discount on the hospital's billed charges is being replaced with fixed rates based on what Medicare would pay for a given service. The goal is that prices will stabilize and lead to greater cost predictability. Combined with cost-of-care initiatives that help individuals manage chronic conditions and stay healthy, these efforts are having an impact: Anthem Blue Cross and Blue Shield premiums in Indiana decreased by $7 million from 2020 to 2021.
After our public forum, which included thoughtful questions and answers, I was encouraged that the meeting accomplished what was envisioned by lawmakers: the sharing of important information and shedding light on the complex factors driving the cost of health care in Indiana.
I have seen enthusiastic engagement and commitment from Indiana's health care consumers and state leaders for improving health care outcomes and costs. And that is why I am hopeful as we head into a new year.
But to continue moving in the right direction, as we look to a new year and a new session of the General Assembly, attempts to maintain the status quo must be set aside or defeated and a collaborative approach among health care stakeholders must continue if Hoosiers are to get additional relief from the high cost of health care in 2023 and beyond.•
__________
Keyser is the president of Anthem Blue Cross and Blue Shield in Indiana.
Please enable JavaScript to view this content.