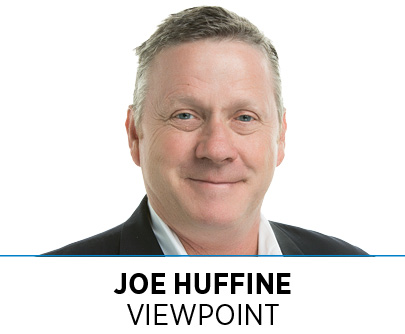 During the last downturn, Gov. Mitch Daniels created the "Buy Indiana" program, which resulted in significant jobs and revenue for Indiana businesses. Businesses are hurting again today—and once again, Indiana businesses have the power to turn it around.
Professional service firms, not-for-profits, retailers, commercial real estate firms, distribution centers, and even health care organizations have laid off employees or closed their doors because their clients postponed or canceled new business. Other businesses are barely functioning. Sales are declining.
But there's hope. We are the solution! Imagine how spending from our big companies could help Hoosier small businesses get through the recession.
Most startups are successful once they initiate a relationship with a large, local company. That relationship provides a springboard to other sales successes. But too often, our medium and large companies choose vendors, consultants, parts manufacturers, and other service providers that are based in other states. Why? Because large Indiana companies often think someone out of state has more expertise.
In business, the goal is always to receive the best services or products for the best price. If bids are close between an Indiana company and one from out of state, negotiate and choose your neighbor. Indiana companies have the depth and breadth of services and products to meet most needs. And they can give the personal service that a distant provider cannot. Phone trees and Zoom meetings don't provide the same high-quality service a local provider can deliver.
The bad joke among consultants is that local businesses do not think you can deliver, but you are a "genius" once you cross the state line. This has been true in my own experience. My firm has worked with four of the largest health care systems in the country, but our local large health care systems continue to use large national competitors. That is just one example—there are many more. Imagine a small business getting a nice contract with Lilly. It then enables them to target Pfizer, Merck and others–and helps grow their business in Indiana.
Focusing on local business-to-business commerce worked during the past recession. By encouraging Indiana companies to do more business with one another, Daniels moved the intrastate spending from 60 cents of every dollar to 90 cents. He knew that increasing the W-2's we have in our state provides income for us and more tax dollars to support important programs for all Hoosiers.
Try this simple exercise for Indiana-based companies. Look at where your company is spending dollars. Ask yourself, "How can we spread those dollars here in Indiana?"
Short-term—right now—we can support our Indiana businesses. Smaller, local firms have the leadership, creativity and drive to deliver every bit of the quality and creativity as larger, out-of-state firms. Smaller firms make decisions faster and can "turn on a dime."
We are all battling the same invisible enemy, COVID-19. It is time for Indiana companies to support Indiana companies. What would happen to the state economy if every employer focused on asking local companies to bid for every service and product currently purchased from out of state? Hoosiers can support one another out of the downturn and shorten the recession.•
__________
Huffine owns Kingsley-Rose, a national executive recruiting firm.
Please enable JavaScript to view this content.