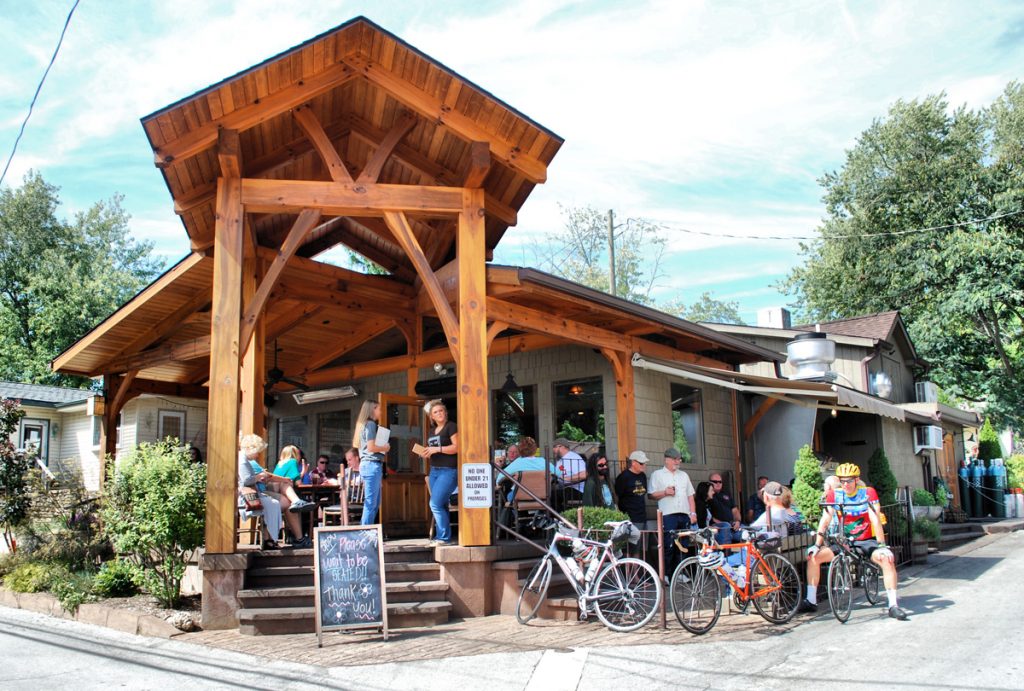 The Original Big Woods, a popular brewpub in Nashville known for its timber-frame architecture and menu filled with pulled-pork nachos and other comfort foods, will close its doors Jan. 1 for two months to update its look and food offerings.
The new menu will feature new twists on old dishes, such as meatloaf and fried chicken. The meatloaf, for example, will include meat from short ribs, as well as other ingredients and flavorings, co-owner Jeff McCabe said.
"We've got some great chefs who think they can take meatloaf to a whole new level," he said. "We're also going to be doing some interesting things with fried chicken."
The restaurant debuted in 2009. When it reopens in March, the restaurant will be called The Original, a Big Woods Restaurant.  It will include freshened-up furnishings, some new artwork and a new coat of paint—although not a complete overhaul.
"It's more of an update," McCabe said. "The restaurant has seen a lot of miles on it."
It will still be a 21-and-older venue and will feature craft beverages from the restaurant's sister companies, Quaff ON! Brewing Co. and Hard Truth Distilling Co.
The exterior timber frame will remain, and the restaurant does not plan on expanding the space or moving the bar. Seating capacity will remain the same: seven at the bar, 26 in the dining room and 23 on the porch.
McCabe told IBJ he didn't yet have a solid estimate of how much the revamp would cost.
The company, Big Woods Restaurant, does not have any immediate plans to expand or overhaul any of its other locations, McCabe said, although it regularly revises its menus at all locations.
It operates six restaurants in central Indiana: three in Nashville, and one each in Franklin, Speedway and Bloomington. A seventh restaurant is slated to open next year in Noblesville at Hazel Dell Road and 146th Street—a new, 7,700 square-foot space that formerly housed a Giuseppe's Italian Market. A second Big Woods Pizza will open in Westfield at the southwest corner of U.S. 31 and State Route 32 in late 2020.
Last year, Big Woods restaurants served 780,000 guests.
Please enable JavaScript to view this content.