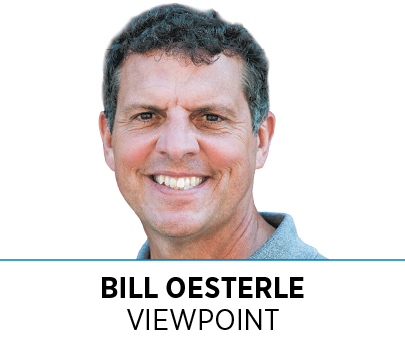 Last year's horrible images of rioters attacking Capitol police and threatening the vice president of the United States reminded us all how difficult work in the U.S. capital is becoming. Between terrorist threats, violent insurrections and global pandemics, the place has become a literal "hostile work environment." Heck, even a Washington Nationals pregame parachute demonstration caused a full evacuation this summer. Are we surprised that lawmakers can't ever get anything done?
This got me thinking. Why doesn't Congress work from home? The advantages are overwhelming. Remote work and WFH—for work from home—is transforming an array of services, from software development and medical consultation to just about every professional business offering. Legislating seems like a perfect application.
For starters, WFH would be a lot safer for Congress. The one thing terrorists, homicidal lunatics and viruses all prefer is a crowded building. The ongoing fortification of the Capitol is ample evidence of this. With each new Jersey barrier, metal detector or unscalable fence, the Capitol becomes a little less "The People's House." It's just not a good look for democracy.
WFH would make mass attack on Congress nearly impossible. Legislators would still need day-to-day security at home, of course, but that infrastructure is already in place for the time that elected and high-ranking officials already spend in recess. How often do you hear of violent threats to members of Congress when they are at home on recess?
Another advantage is cost. Dave Rietsema of Matchr.com estimates that companies can save up to $11,000 per employee in overhead costs if they switch to remote work. Imagine what taxpayers would save by avoiding all of Congress' long-distance back-and-forth travel, Fort Knox-like security, and any other cushy Washington stuff. Seriously, what other profession requires a private underground train to take its workers to lunch? When legislators WFH, they can simply walk downstairs and make a sandwich like the rest of us. Think of the hundreds of millions of taxpayer dollars that could be saved!
What's more important, we would actually get members of Congress living and working in their home districts, closer to the people they've been hired to serve. Today's Congress lacks empathy. Members are isolated behind literal fences, removed from the places they represent. Let's get them back into the everyday lives of the people who elected them. They would live in the same neighborhoods, shop at the same grocery stores and send their kids to the same schools. They would receive constant real-life feedback for their actions. The results would be dramatic and amazingly refreshing.
But maybe the biggest advantage is more subtle. WFH would destroy the noxious Beltway culture. Lobbyists love the bunching of legislators even more than terrorists or viruses do. WFH would make lobbying significantly harder, dramatically altering the balance of power between the people and dreaded "special interests."
Come to think of it, remote work might actually make more sense for Congress than for just about anyone else in the country. If we seriously want to "drain the swamp," WFH could be just the tool we need to pull that plug.•
__________
Oesterle is the co-founder of TMap and Make My Move.
Please enable JavaScript to view this content.