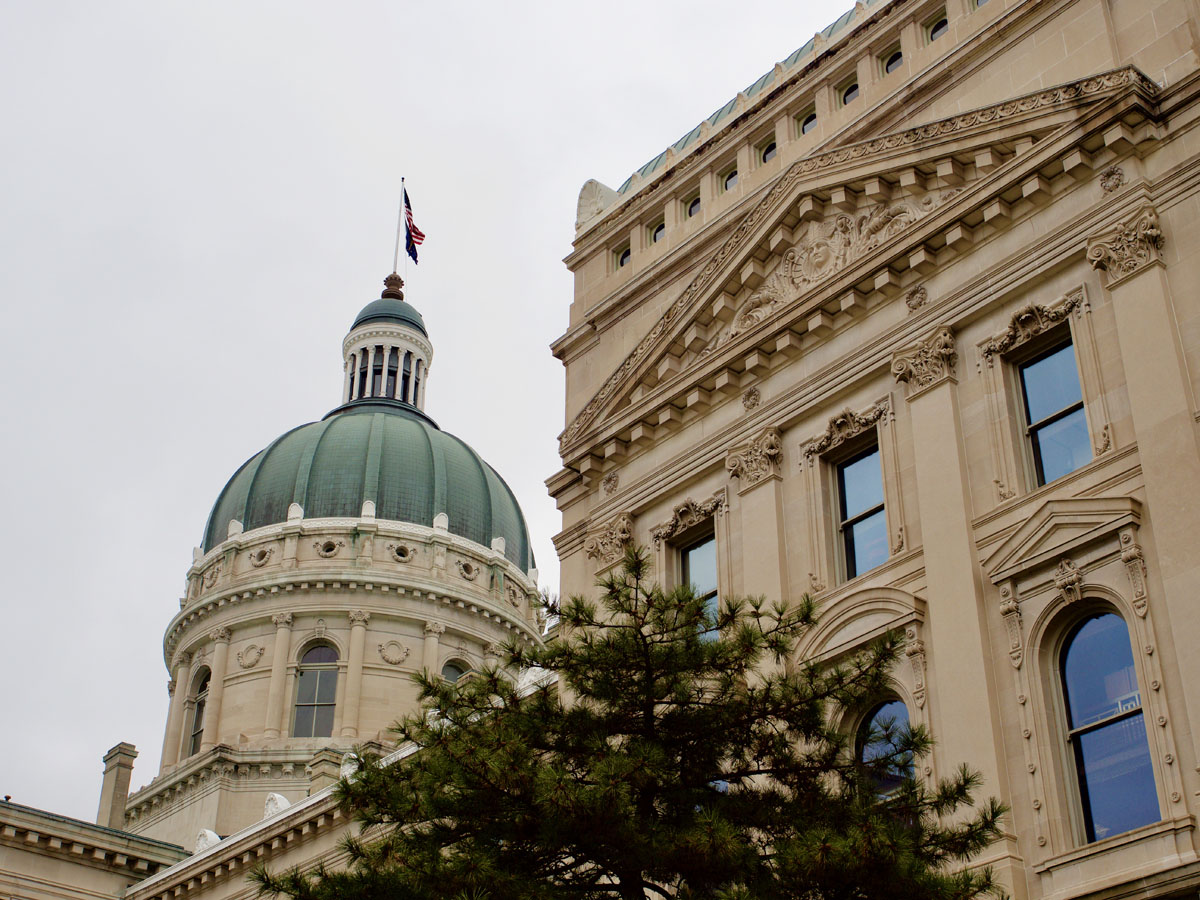 An Indiana House committee advanced legislation Thursday that would create a voter registration crosscheck system for the state similar to a widely discredited one in Kansas.
Senate Bill 334 would, among its many provisions, create a system administered by the Indiana Election Division to crosscheck voter registrations to be sure people aren't registered to vote in other states.
The bill passed the House Elections and Apportionment Committee 6-4 and would also remove Indiana from the Kanas crosscheck program, which uses data to identify any duplicate registrations, and prohibit Indiana from joining any other multi-state compact.
The bill has drawn the opposition of Julia Vaughn of Common Cause Indiana and the League of Women voters, who are concerned that people could be purged from voter rolls without adequate notice and in violation of a federal court order in a case that challenged the Kansas system.
"Unfortunately, SB 334 doesn't fix anything; it just perpetuates past mistakes, and if passed, will be challenged," Vaughn said. "The problem with Senate Bill 334 is that it allows counties to remove voters from the polls without a notice and waiting period requirements required under the National Voters Registration Act, or NVRA."
Vaughn said the Seventh Circuit Court of Appeals issued a decision in August that blocks county election officials in Indiana from purging voters through the Kansas crosscheck program. The federal NVRA requires that voters be given plenty of notice before having their registration put on hold or cancelled.
"Those safeguards are in the law for a reason and it is reassuring to know that Hoosier voters will be protected from unlawful purges in the future," Vaughn said.
Brad King, the Republican co-director of the Indiana Election Division, said the new program proposed by SB 334, called the Indiana Data Enhancement Association or IDEA, would do nothing more than share data among states. The legislation would also prohibit any state from being charged, and would expire in 2021.
"I will certainly be the first to tell you that there were problems with the Kansas program," King said. "We learned from Kansas experience, and part of this bill will require only potential matches be forwarded if they meet confidence factors that are currently under Indiana law."
The author of SB 334, Sen. Greg Walker, R-Columbus, told the committee that Secretary of State Connie Lawson has an interest in creating a voter maintenance list crosscheck database, modeling some of the existing products and former systems.
"With enhanced security and an understanding of some of the core challenges that have been brought to prior systems, we can provide an opportunity as a state to create a comparable model that recognizes some of the concerns," Walker said.
But in urging the committee to reject SB 334, Shelly Brown of the League Women of Voters said that voting is a fundamental right, and that the bill has the potential to disenfranchise some voters by removing them without the notification required by NVRA.
Angela Nussmeyer, the Democratic co-director of the Indiana Election Division, told the committee that she opposed the bill and said the state should instead join the Electronic Registration Information Center, also known as ERIC.
ERIC was created in the wake of problems with the Kansas system and now has 30 states as members, including surrounding states Illinois, Ohio, Michigan and Kentucky. Nussmeyer said believes that Indiana would be better served by the nonpartisan ERIC.
But SB 334, if it becomes law, would bar the state from joining any other multi-state group like ERIC, which raised the concern of Rep. Charles Moseley, D-Portage. He noted that Lawson wants the bill but she won't be Indiana's secretary of state forever.
"That's going to end," Moseley said. "And then the next secretary of state has their hands tied from exploring and moving forward with another idea that we are not aware of today." He voted against the bill, which advances to the full House for action.
Please enable JavaScript to view this content.