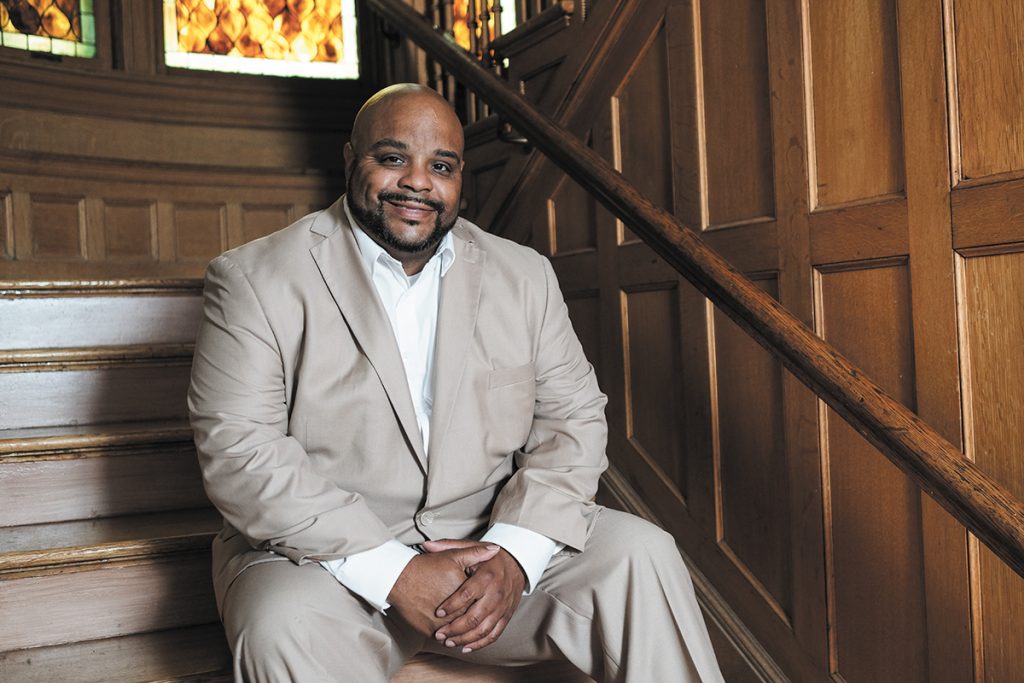 Larry Williams believes the city of Indianapolis can—and must—do more to support local black companies.
Williams, president and chairman of the Indy Black Chamber of Commerce, said the best way to do that—and to support the black community overall—is to support the organization that advocates on their behalf.
Yet during the coronavirus pandemic—which research shows has disproportionately affected black-owned businesses—the 250-member organization has received no city funding to give loans or grants to its members who were struggling.
Meanwhile, Indy Chamber, which has about 1,800 members and serves businesses throughout Marion County, received a $1.5 million city grant to deploy rapid-response loans to small businesses when the pandemic hit and later received a $25 million allocation that helped it front Paycheck Protection Program loans.
That's in large part because Indy Chamber already has a qualified community development loan program, which means it could ramp up lending quickly.
But the city also partnered with Indy Chamber on the Ready to Restart grant program, which is reimbursing businesses up to $5,000 for purchasing personal protective equipment needed to safely reopen the economy. The program is funded with $5 million the city received from the federal CARES Act.
"If you notice, no money came to the Black Chamber," Williams told IBJ. "We don't understand the reluctance with working with the black chamber with funding for the city. We don't understand."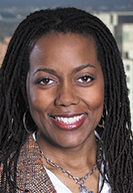 But officials in Mayor Joe Hogsett's administration say they have worked diligently to ensure that the money it provided to Indy Chamber is getting into the hands of minority-owned companies. In fact, a majority of loans made available through Indy Chamber have gone to women and minority business owners, said Angela Smith Jones, deputy mayor of economic development.
"Hopefully, Larry and his members are feeling the love," she said.
But black chamber leaders are actually feeling left out.
The pandemic response—coupled with riots in Indianapolis that were in response to the death of George Floyd in the custody of a white police officer in Minneapolis and that left more than 100 local businesses damaged—has brought to the fore tensions between the Indy Black Chamber and the city.
Williams told IBJ that, if the city is to eliminate systemic racism as leaders claim they want to—the City-County Council recently declared racism a public health crisis while recommitting to a pledge to tackle racial and social disparities in city government—it must do far more to assist black businesses.
The Black Chamber has asked the city for financial support in the past, but those requests weren't granted. Williams said the chamber isn't asking for the same level of funding Indy Chamber receives. It just wants a percentage of that level—maybe 15%—that would allow it to assist black businesses that might otherwise get left behind.
"Support the organization that supports our black businesses," Williams said. "If we can get the city as a whole to support the Black Chamber, then that will allow us to help black-owned businesses. We just want a hand-up and not a handout."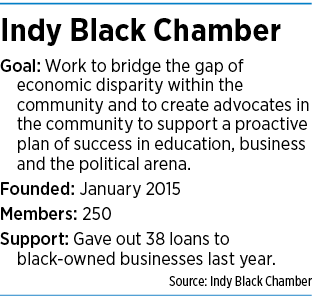 Lack of funding
The Indy Black Chamber of Commerce was founded in 2015. It's funded largely by member dues, Williams said, which limits the impact it's able to make.
It's at least the second iteration of a chamber of commerce specifically for black businesses in Indianapolis. The Indianapolis Black Chamber of Commerce operated on and off for years before going dormant in 2008 because of a lack of financial support.
Williams said when he started his business, Rowley Security Firm LLC, in 2012, he joined the Indy Chamber for support. The organization was helpful, but he didn't find a lot of black business leaders there. When he went looking for a local black chamber for the support he was seeking, he couldn't find one.
That's when he and a group of other black business owners decided to relaunch the black chamber. For two years, he and his mother drove to Anderson twice a month to see how that city's black chamber of commerce operated before launching the organization here.
"Our whole focus is to be an information resource and to help black businesses grow as a whole and help the black community grow as a whole," Williams said. "Black-owned businesses hire black people. Once [those workers] get a good-paying job, they can buy houses. Once they buy houses, they invest in their community. If the black community grows, then Indianapolis grows."
The Black Chamber also works to help black businesses participate in public contracts. Disparity studies by the city and state have shown women and minority-owned businesses are underused in government contract and procurement processes.
"Nobody was advocating for black businesses," Williams said. "They were dying."
The Black Chamber also issues microloans to its members with support it receives from fundraising. Last year, with the help of Warsaw-based Lake City Bank, the chamber gave 40 businesses $5,000 loans meant to help them grow.
The funding is critical, Williams said, because it can be difficult for black business owners to secure loans through traditional means.
He hopes to continue that program for years to come and to grow the pot of money to help more businesses, but the program's future depends on how successful black chamber leaders are at fundraising.
Pandemic support
Deputy Mayor Jones said the city ultimately chose to partner with Indy Chamber when the pandemic hit because of its capacity to ramp up lending and the fact that it's a community development financial institution, which allowed it to deploy the federal government's Paycheck Protection Program loans.
Indy Chamber was able to shift 33 employees from their normal duties to getting the money the city had out the door to businesses.
Even though the Black Chamber did not receive city funding for loans, many black businesses benefited from the program, she said.
For the rapid-response loans—which were funded in part by $1.5 million from the city—61% were deployed to women and minority-owned businesses. Nearly 30% went to black-owned businesses.
As for the Paycheck Protection Program loans, 79% of loans issued so far have gone to minority-owned businesses, with 36% going to black-owned businesses, Jones said.
She and other black city leaders worked to push the word out about the programs to ensure black businesses were aware help was available, Jones said.
She hosted two town halls on Facebook to spread the word and discouraged black business owners from excluding themselves from the assistance.
She said many black people's "natural default" is not to apply for programs like this because they're so used to hearing no. She encouraged black business owners to apply and ask questions.
Williams said that, while Indy Chamber is able to lend a percentage of its funding to black-owned businesses, the Indy Black Chamber would have been able to give 100% of its funding to black businesses hurting from the pandemic.
Research from the University of California at Santa Cruz shows black-owned businesses in the United States have been hit particularly hard by the crisis.
At the beginning of February, before stay-at-home orders were implemented across the country, shrinking and shuttering many business operations, there were 1.1 million black-owned businesses in the United States. But by mid-April, 440,000 black-owned businesses had shut their doors for good, shrinking their numbers 41%, the university's research found.
Comparatively, 17% of white-owned businesses had closed.
"We were already in a bad situation before COVID, so now we are really in a bad situation," Williams said.
Existing support
Williams acknowledged black businesses in Indianapolis have some support, but he said more can be done.
Indy Chamber, for example, houses the Business Ownership Initiative, which handles business mentoring, microlending and more, and has focused the past few years on providing more access to capital and resources to minority businesses, especially black-owned firms.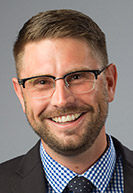 Last year, about half of the chamber's microlending borrowers were black-owned companies, said Ian Nicolini, vice president of Indianapolis economic development for Indy Chamber.
For the past five years or so, Indy Chamber has been talking about the importance of developing a more inclusive economy that focuses on improving outcomes and job access for minority and low-income residents. Last year, it helped the city reform incentives for companies helping to create a more inclusive economy.
And earlier this year, the city and Indy Chamber partnered to create a program to provide low- or no-interest loans to minority entrepreneurs who need working capital in order to to bid on city contracts. The program, called the Growing with Accelerated Payment Contractor Development Program, was the result of a study that found minority- and women-owned firms are substantially underused in the city's contracting and procurement processes.
The program is designed to increase the ability of city-certified contractors owned by minorities, women, veterans and the disabled to bid on contracts. The program also encourages prime contractors to identify small, manageable work orders they can make available to subcontractors seeking work. Contractors chosen to fulfill those small work orders are eligible to receive an operating line of credit from the program.
Williams said that, while the city has made an effort to use more minority-owned businesses in city contracts, it's important that it also ensure the companies receiving tax abatements and other city incentives to construct new buildings here use black contractors as part of their economic development deals.
Nicolini said the chamber has made strides in lifting up minority-owned businesses, but it knows there's more work to do, including advocating for changes to policies that are systemically racist.
"As a chamber, we can point to a lot of programmatic efforts but still realize there's so much more work that needs to be done," he said.
Jones also acknowledged the city has more work to do. She said the Hogsett administration is encouraging continued conversations about how it can best support black businesses.
Williams said his chamber stands ready to put any money the city or corporate and not-for-profit organizations want to give toward improving the lives of black people to good use. The chamber, he said, is in a unique position to aid black businesses, which then lifts up black communities.
"You can say one thing, but talk is cheap," he said. "If you're not putting any money behind it to black and brown organizations, that's not helping the cause."•
Please enable JavaScript to view this content.