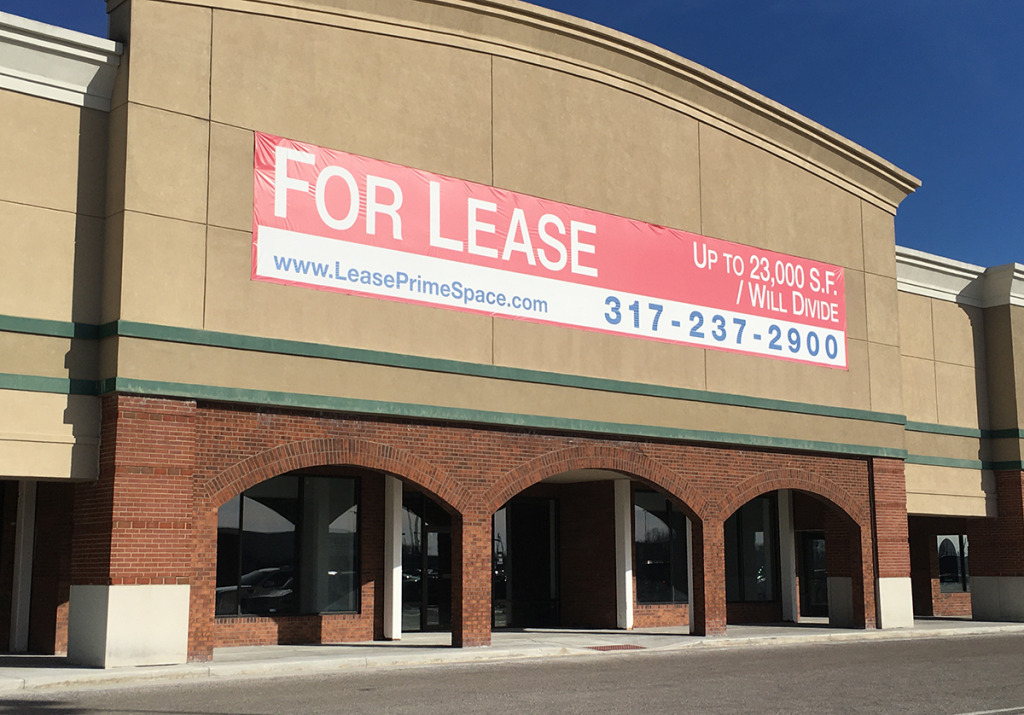 A local professional bodybuilder is working to open American Muscle Factory, a 23,000-square foot gym, in a long-vacant retail space on the city's south side.
Nathan Epler of Greenwood said he's aiming for an August opening for the facility, which is set for 7747 S. Shelby St. in the Greenwood Place retail center at the corner of Shelby Street and U.S. 31. He hopes to begin construction on the space next month. Project designer is Indianapolis-based Brenner Design Inc.
The storefront, which sits between the Hibachi Grill and Margaritas restaurants, has been vacant since at least 2015. The total startup cost for the gym will be about $650,000, Epler said.
Although it will be located just across the highway from the YMCA's Baxter branch, American Muscle Factory is going after a different crowd—bodybuilders, power lifters and other serious weightlifting enthusiasts.
"We're going to be a pretty different fitness facility from what a lot of the gyms in this area have to offer," Epler said. "It's not going to be for everyone."
For instance, dumbbells will be available in weights of up to 200 pounds. A mirrored room will provide space for members who want to work on their weightlifting poses. And the gym will offer both modern and vintage equipment, so customers can add more variety to their workouts.
The facility will also offer a space for physical therapy, rehab and injury prevention; tanning beds; and a lounge for post-workout meals.
Epler's wife, Alexa Epler, will offer her services as a fitness photographer at the gym. People who compete in bodybuilding, Epler said, often like to have their photos taken after a big competition as a way to document their physical condition.
"We want this gym to be a one-stop-shop," Epler said.
Memberships will be $54.99 per month, or $44.99 per month with a 12-month contract. Members will also pay a one-time $60 sign-up fee.
Epler, who holds a degree in sports management from the University of Indianapolis, also has his own personal training and coaching business called Epler Elite Training and Nutrition. He also has worked in the mortgage industry. He joined the ranks of professional bodybuilders after winning the heavyweight division of the National Physique Committee's USA Championships in Las Vegas in July 2019.
Epler holds an 80% ownership stake in American Muscle Factory, with long-time friend Tyler Whitlow as minority owner.
Why open a gym now, especially since fitness facilities have been directly impacted by safety restrictions and capacity limits during the pandemic? Epler cites a couple of reasons.
He sees a market need for the gym and believes American Muscle Factory will be well-positioned to succeed as the pandemic continues to ebb. "By the time we open in another five months, we shouldn't have too many limitations on what we can do," he said.
Another consideration: Epler said now is a good time to be a tenant in search of space.
"The commercial real estate market, they're in need of tenants. It's kind of worked in our favor," he said.
Assuming the gym is a success, Epler has visions of opening American Muscle Factory locations in other cities down the road.
Please enable JavaScript to view this content.