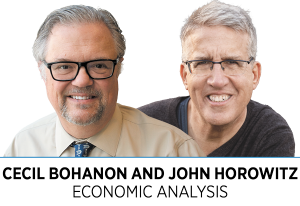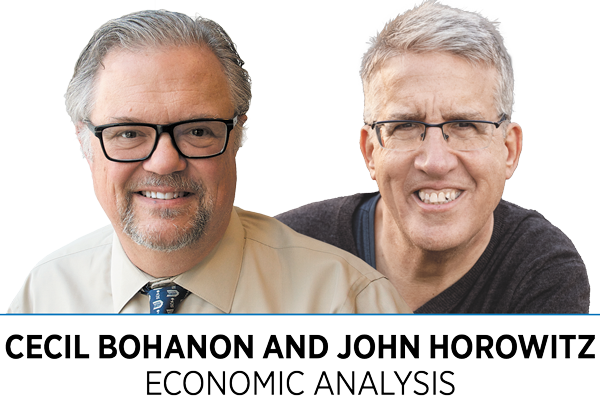 The 2022 Nobel Prize in Economics was awarded to former Federal Reserve Chair Ben Bernanke—along with Douglas Diamond, an economist at the University of Chicago, and Philip H. Dybvig, an economist at Washington University. The Wall Street Journal reported: "Their work helped governments and central bankers navigate the global financial crisis and avoid an economic depression of the kind seen during the 1930s." Specifically, the award to Bernanke "cited a 1983 publication establishing bank failures as key to the transformation of an economic recession into the most severe depression of the 20th century."
The work of the trio, which followed up and expanded on insights gleaned from Anna Schwartz and Milton Freidman's "Monetary History of the United States," is partly why we argued in last week's column that, despite public opinion to the contrary, it is unlikely we are heading into a 1930s-like depression. We are convinced policymakers can avoid the mistakes of the Great Depression. It's nice to have a recent opinion affirmed by the Nobel Committee.
We'd also note that Bernanke, like all good scholars, tempers his scholarship with humility and humor. We and several Ball State students saw this on display a decade ago when then-Federal Reserve Chairman Bernanke addressed the Indianapolis Economics Club on Oct. 1, 2012.
Ten years ago, the economy was in a very different place. The stagnant and high unemployment rate was the issue, not inflation. Bernanke indicated that inflation was not a problem at the time. Inflation had been stable at a 2% annual rate for "several decades." He expressed confidence that the Federal Reserve had the "necessary tools" to forestall and tame inflation if necessary. He also said that, while it was always difficult to know "exactly" when to "take away the punch bowl" of easy credit, he assured the audience that the Fed was up to the task. Unfortunately, the current Fed has not done very well on that margin in the past year as inflation has soared to 40-year highs.
When asked if the economy was then in recession, he indicated that the actual designation of a recession happened after the fact by a committee over a "nice meal at a French restaurant." He readily admitted the fallibility of economic predictions, including his own. The decade-old lecture is available on WFYI's website. We recommend it to all who want to know more about monetary policy and why Bernanke deserved the prize.•
__________
Bohanon and Horowitz are professors of economics at Ball State University. Send comments to ibjedit@ibj.com.
Please enable JavaScript to view this content.