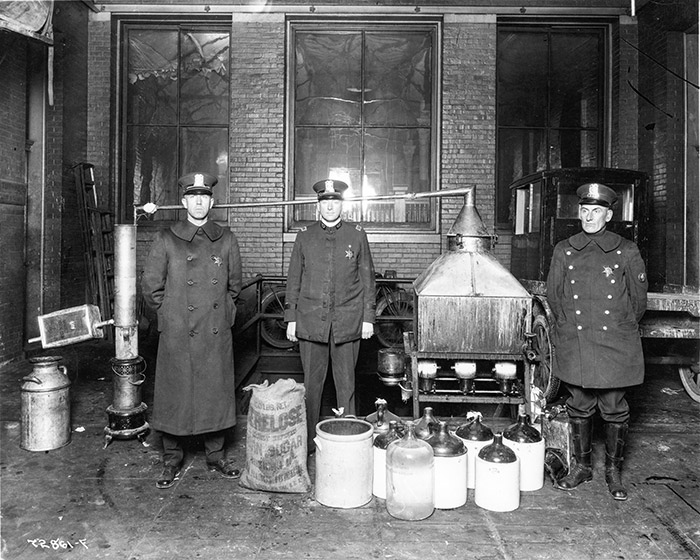 In this Dec. 9, 1920, photo, three Indianapolis police officers pose with a still and some of the ingredients they confiscated during a raid at a farm a half-mile east of New Bethel (a town in Marion County now called Wanamaker). The raid took place nearly a year after Prohibition took effect in January 2020 with the ratification of the 18th Amendment. In this case, the so-called bootlegger, Roy Taylor, pleaded guilty to operating a "blind tiger"—which was an illegal saloon—and was ordered to pay a $100 fine and serve 120 days at the Indiana State Penal Farm. In all, police confiscated 38 gallons of "white mule" whiskey, one gallon of malt, 15 pounds of flour, 100 pounds of corn sugar and 200 gallons of mash in the raid.
Source: Indiana Historical Society
Credit: The photo is courtesy of the Indiana Historical Society and is part of the W.H. Bass Photo Co. collection. More images are available at images.indianahistory.org.
Please enable JavaScript to view this content.