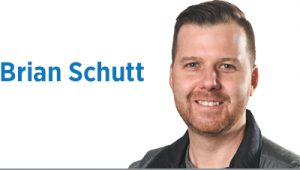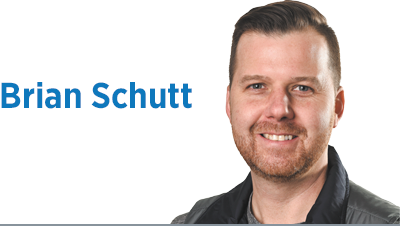 Before he died two years ago, former Secretary of State George Shultz reflected as he turned 100 years old on advice he was given early in his career: "Trust is the coin of the realm. When trust was in the room, whatever room that was—the family room, the school room, the coach's room, the office room, the government room or the military room—good things happened. When trust was not in the room, good things did not happen. Everything else is details."
Intuitively, we understand this need for trust in the room. But culturally, it feels like many experiences have systematically eroded trust.
In 2020's "A Time to Build," Yuval Levin asks, "What can we trust?" in the context of declining trust in almost every major institution.
A recent Pew Study shows institutional trust in both government and business has been on a steady decline, stating "63% [of the public] express little confidence in elected officials, and 56% take a similarly skeptical view of business leaders."
While many institutions were once formative, channeling members toward a common goal, in our era of personal branding, many have become a "platform to stand upon," according to Levin. It follows that a reduction in trust in institutions is an indictment of both the collective and the individuals.
For many, it doesn't take a survey to understand this. We see it on a personal level every day on social media feeds that display name-calling on Twitter, ill-researched conspiracy-mongering on Facebook, and fame-seeking grandstanding on LinkedIn.
Seeing the problem is much easier than identifying its roots. But as we look at the business sector, the trust erosion has some themes that tell the story in part: high-profile scandals, diminished longevity of workers, and quarterly expectations driving short term decision-making.
When businesses focus more on short-term profits over long-term mission, it encourages the corner-cutting integrity gaps that have led to many scandals. To quote Berkshire Hathaway Vice Chair Charlie Munger, "Show me the incentive and I'll show you the outcome."
As individuals see themselves in their career more as free agents moving from project to project, companies become disposable, and customer experience is diminished.
Three areas that are essential for business to regain public trust are leading with integrity, incentivizing commitment and extending the time horizon of goals.
Leaders in business have both the duty and opportunity to make meaningful impact that rebuilds trust because they can shape the operational focus within institutions. If we want businesses to be trusted, they have to be trustworthy. That requires leaders of purpose living with integrity forming teams built around purpose with incentives toward integrity.
At Refinery46, we attempt to help shape great local businesses driven toward integrity by creating a collaborative culture built on principles with a goal of formation. Beyond our walls, there's an emerging community of redemptive entrepreneurship and businesses built to "do well and do good," supported by mediating institutions like Praxis Labs and Faith Driven Entrepreneurs.
At the core of all these groups is a commitment to human flourishing that views profit as one but not the exclusive key performance indicator of business success. The value proposition goes beyond the philosophical to the practical. Long-term trust creates long-term value.
So, while living the principle of Milton Friedman that maximizing shareholder value is the most important focus for a business, one who fails to also "bring trust into the room" can't expect good things to happen.•
__________
Schutt is co-founder of Homesense Heating & Cooling and Refinery46 and an American Enterprise Institute civic renewal fellow. Send comments to ibjedit@ibj.com.

Click here for more Forefront columns.
Please enable JavaScript to view this content.