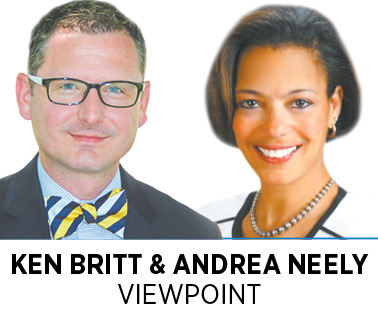 It is not uncommon for an African American male to go his entire 13 years of primary and secondary education and never have an African American male teacher. Not only is it not uncommon, it is, sadly, routine.
As our student population becomes more diverse, what steps must we take to ensure our children and future leaders are properly exposed to and educated by a diverse population of teachers and leaders? And, how can we increase our population of teachers and administrators of color?
According to an article in Chalkbeat Indiana, a 2017 survey revealed that 93% of Indiana's teachers were white. Nationally, while the number of African American teachers as a whole has increased, the percentage of African American teachers has fallen. From 1987 to 2015, the number of black teachers increased from 191,000 to 256,000; but the proportion declined from 8.2% to 6.7%, due to the growth of the national teaching corps.
We believe this hurts the performance of African American male students at every level of instruction; and if it hurts their performance, the result will hurt Indianapolis and our society as a whole.
When young people of color see someone who looks like them running a school or a classroom, it can create the mindset of, "I can be a teacher. I can be a principal. I can inspire others to follow my path as well."
For years, researchers have shown that teacher representation matters. Recent studies have shown that, if black students have at least one black elementary school teacher, they're much more likely to graduate from high school and enroll in college.
We cannot afford to overlook these statistics. Teacher diversity not only inspires young African American scholars; it also helps non-black students to see people of color in academic positions of authority. United Negro College Fund believes that, if students are academically prepared for college, we can radically change the story of what's possible—and what's possible is increasing diversity within the teacher workforce.
The only thing greater than the challenge of having more African American males teaching in the classroom is our resolve to put them there.
UNCF and Marian University are collaborating to host a series of community conversations to raise awareness around the need for diversifying the teacher workforce. Marian University's Klipsch Educators College aims to recruit African American men to enter the teaching profession—an initiative that is long overdue, sorely needed and with unlimited potential.
Klipsch itself is becoming more diverse, at least on the enrollment front. When the redesigned school of education launched a few years ago, its minority enrollment was in the single digits; as of this fall, the minority proportion is 34%.
Any meaningful initiative to alleviate the disparate economic distress and adverse educational outcomes affecting the black community in Indianapolis must promote access to a quality education for families of color.
With a quality education, anything is possible; without it, nothing is certain.
For more information about the community conversations sponsored by Marian and UNCF, visit www.marian.edu/educators-college.•
__________
Britt is dean of the Klipsch Educators College at Marian University and Neely is regional development director for Indianapolis UNCF.
Please enable JavaScript to view this content.