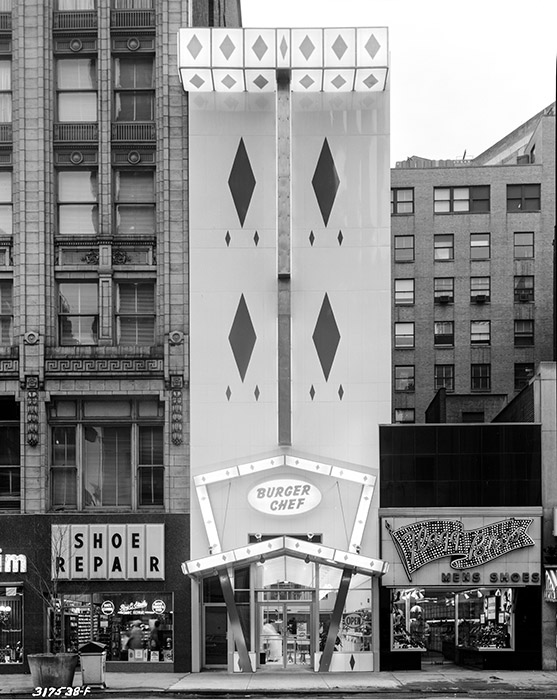 Burger Chef launched in Indianapolis in 1958 and opened its first downtown location in September 1965, with the goal of helping downtown workers grab a quick lunch. By the time the location opened at 6 E. Washington St., Burger Chef had expanded to 34 states and the downtown restaurant was its 450th store. The location was modeled after Burger Chef's design—created by Indianapolis architect Harry E. Cooler—for its stand-alone restaurants. By December 1967, Burger Chef had become the second-largest restaurant chain in the country, behind McDonald's. General Foods bought Burger Chef in 1968, and by 1971, the company was closing stores. Hardee's bought Burger Chef in 1982 and converted most of the locations—including the downtown store—to Hardee's. The building was demolished in 2002. See page 1 for a story about the restaurant closings and openings downtown.
Sources: Indiana Historical Society, jsfburgerchef.homestead.com, Time
Credit: The photo is courtesy of the Indiana Historical Society and is part of the W.H. Bass Photo Co. collection. More images are available at images.indianahistory.org.
Please enable JavaScript to view this content.