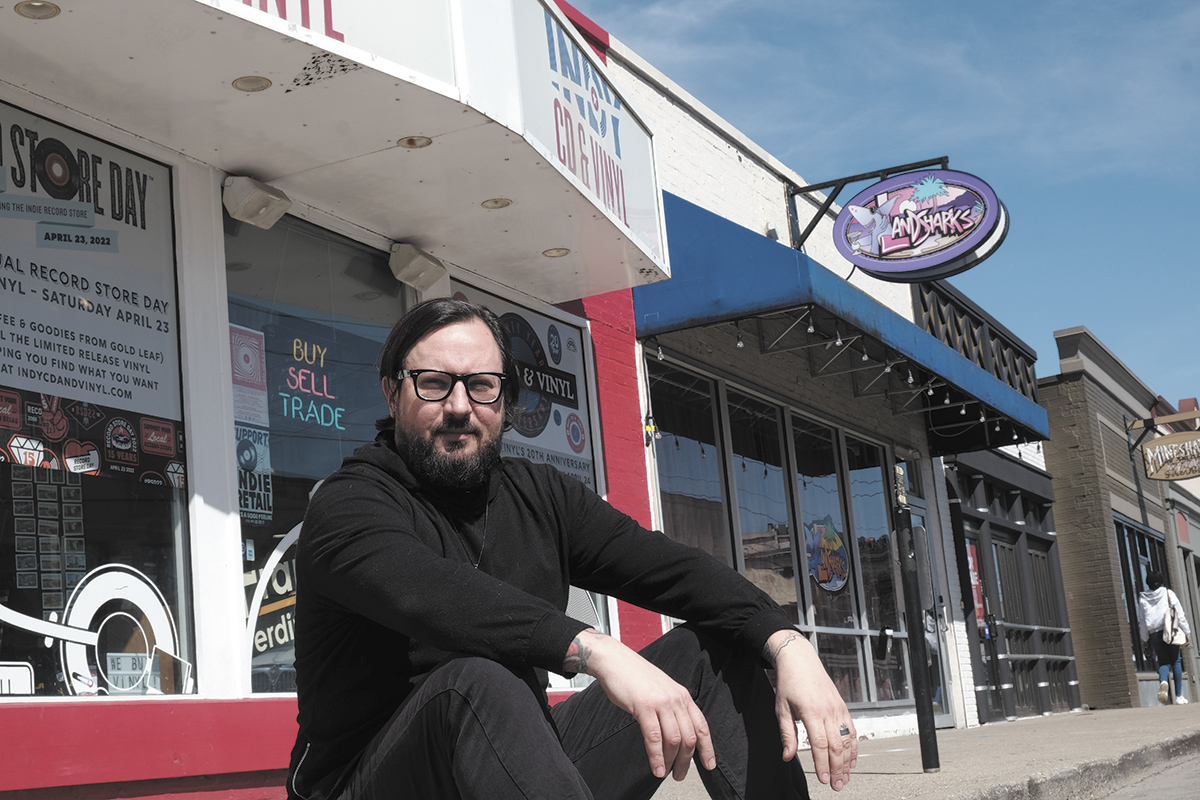 Andy Skinner, co-owner of Indy CD & Vinyl, admits to being apprehensive about upcoming road construction on Broad Ripple Avenue—work that will close the street to motor vehicles between College and Winthrop avenues for more than four months.
In a double whammy, repairs will close a College Avenue bridge a few yards north of Broad Ripple Avenue to all traffic, aside from IndyGo's Red Line, until the end of summer.
But the record store at 806 Broad Ripple Ave. survived similar challenges in the not-so-distant past. Construction of IndyGo's Red Line, for instance, severely altered routines for people going to and from the neighborhood long associated with entertainment. The pandemic's disruptions followed.
Before COVID-19, Skinner said, the idea of tearing up Broad Ripple Avenue to improve stormwater drainage might have been a "sky is falling" scenario for business owners. If nothing else, he said, the pandemic revealed a resilient streak in owners, employees and customers.
And that's enough reason to be optimistic about outlasting Broad Ripple Avenue construction that will extend eastward to Broad Ripple Park during the next 12 months. The combined cost of repairing the College Avenue bridge, expanding stormwater capacity in Broad Ripple and building a trail named the RiverWalk along the White River will exceed $7 million.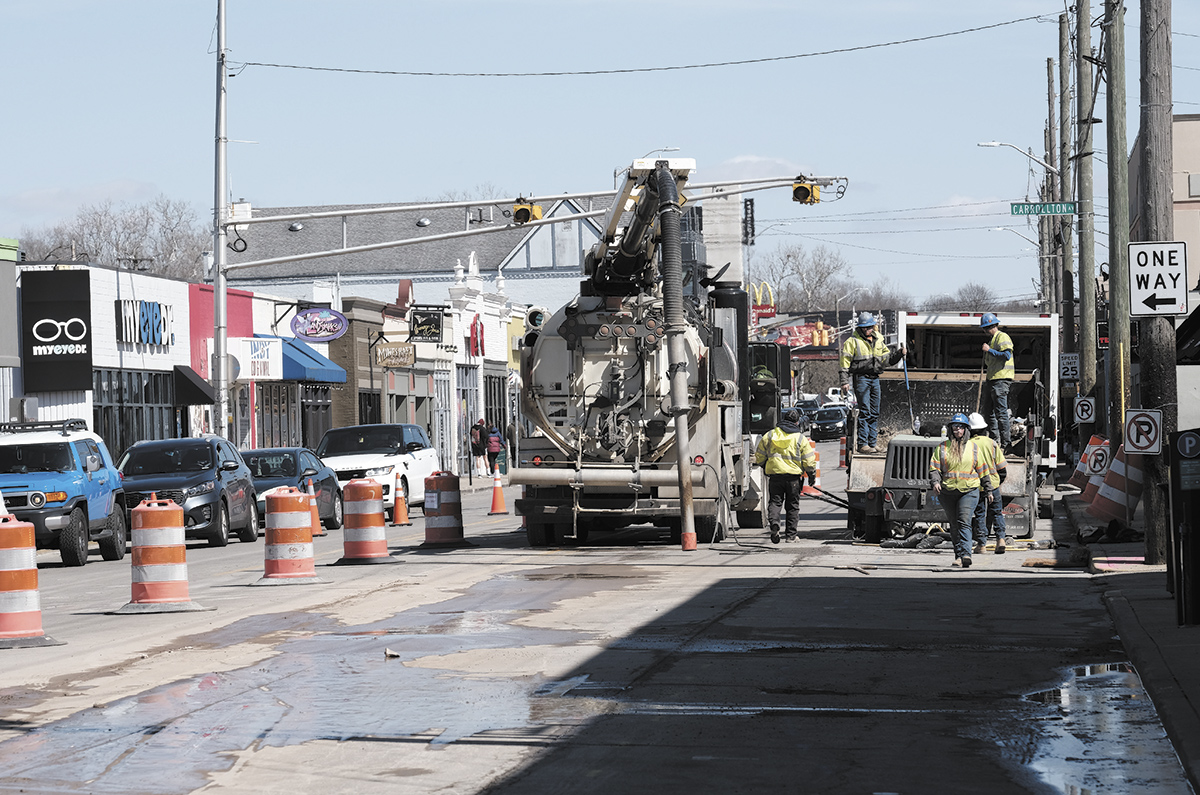 "After the initial grumbling, I think people will come to understand this is all certainly for the greater good," Skinner said. "It's going to look great, and we're no longer going to have 'Lake Broad Ripple Avenue' when it rains. Progress is hard. It's expensive. It requires patience. I don't think that pre-COVID we would have had the patience. Now I think we do. I think everybody is trained to just roll with the punches."
Skinner's nod to "Lake Broad Ripple Avenue" was echoed by Mayor Joe Hogsett during a March 28 groundbreaking for the construction project.
"Broad Ripple is where fun happens," he said. "But when it rains, it resembles a second canal."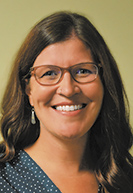 Increasing stormwater capacity served as the primary driver for the Broad Ripple project, which will feature the installation of a trunk line, or large-diameter pipe, between College and Winthrop avenues. That work by Rieth-Riley Construction won't begin until Citizens Energy Group spends several months repositioning water and gas lines below the street. Utility relocation started this week, accompanied by orange barrels to shift lanes of traffic.
Ericka Miller, deputy director of engineering for the Indianapolis Department of Public Works, said planners identified additional ways to improve the area while the street is taken apart.
"It started as a drainage project," Miller said. "One of the goals has evolved into safer spaces for pedestrians."
The new-look Broad Ripple Avenue between College and Winthrop will have wider sidewalks, new lighting and a slightly elevated crosswalk at the Carrollton Avenue intersection. All parking will be removed on the south side of the street to accommodate a wider sidewalk, and some parking spots will be removed on the north side of the street.
When cars, trucks and motorcycles return to Broad Ripple Avenue between College and Winthrop, the format of lanes will be unchanged: one lane for eastbound traffic, one lane for westbound traffic and a middle lane devoted to two-way left turns.
Open for business
This year's construction won't be the first modern experiment in automobile-free life on Broad Ripple Avenue. The street was blocked off in 2020, during the first summer of the pandemic.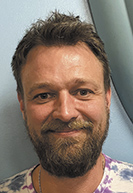 Todd Moore, owner of Ripple Bagel & Deli, 850 Broad Ripple Ave., looks back at that modification as a positive.
"When the street was closed during the pandemic, that was a good situation for most of the business owners around here because it allowed for people to eat outside," Moore said.
This time, businesses will remain open during construction and pedestrians will be able to navigate the construction area on makeshift paths. Setting up places for customers to eat on the street, however, isn't an option.
Moore said he believes neighborhood residents won't be overly bothered by the street work. He's not so sure about visitors.
"With the street closed, maybe traffic gets worse and parking gets more difficult," Moore said. "My major concern would be that people avoid the area because of the street closure and traffic."
Jordan Dillon, executive director of the Broad Ripple Village Association, said business owners are justified in their concerns.
"For our businesses, it's going to be a headache," Dillon said. "It's going to be a huge issue for them, and I feel for them because we're coming out of a very hard two years for bars and restaurants. They were struggling, and those that survived are looking at this, saying 'Again?'"
At the groundbreaking ceremony, Dillon and City-County Councilor Keith Potts rallied around a message that Broad Ripple will remain open for business.
"Despite the fact that the street is closed to vehicular traffic, I want to encourage everyone to grab a cup of coffee, go shopping, get a drink or have a meal at any one of our great businesses here in Broad Ripple Village," Potts said.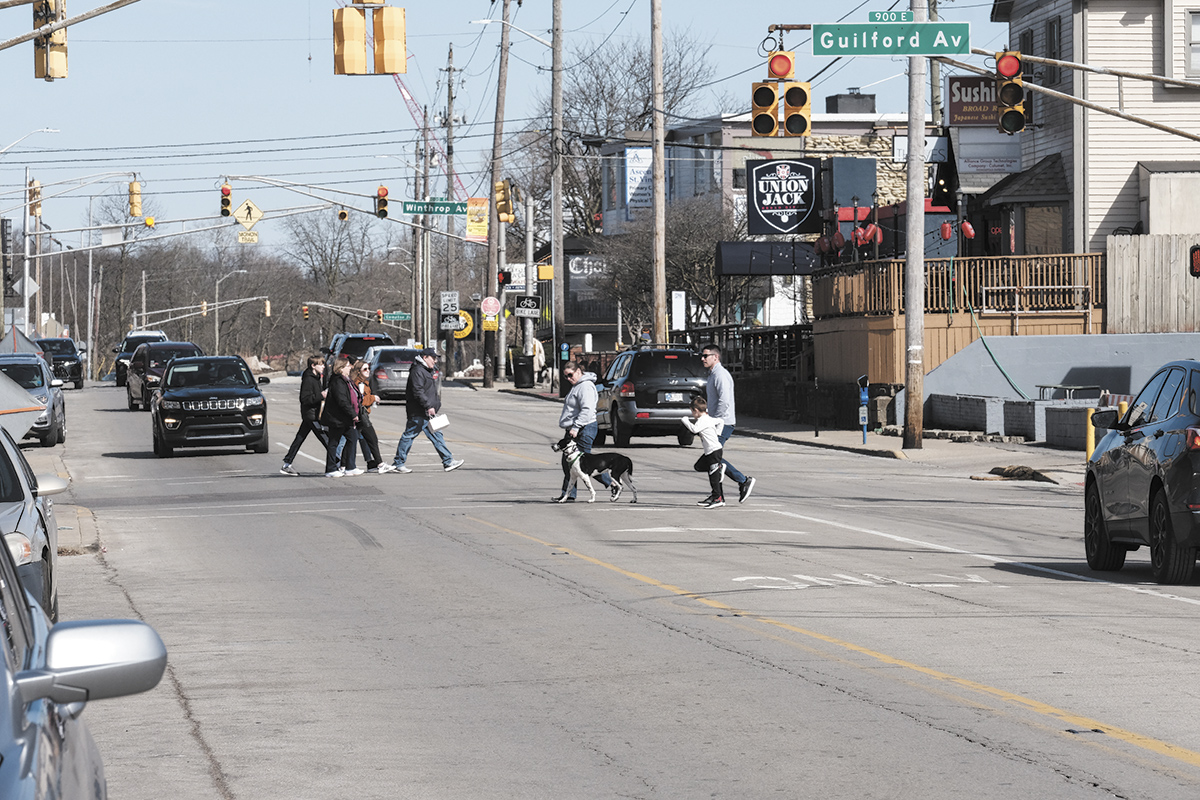 Walking and parking
Dillon said she supports the construction project, for both its drainage and pedestrian upgrades.
"Anybody who steps into Broad Ripple knows we're in need of a little aesthetic face-lift," she said.
The Broad Ripple Village Association is literally invested in construction of the RiverWalk, a 12-foot-wide multi-use trail on the north side of Broad Ripple Avenue, from the Monon Trail's crossing to Primrose Avenue at the entrance of Broad Ripple Park.
Through an Indy Neighborhood Infrastructure Partnership collaboration, the village association is paying for half of the RiverWalk's construction and DPW is paying for half.
Traffic might be reduced to one lane during phases of RiverWalk construction.
Hogsett praised the RiverWalk for its promise of improved access to the park for walkers, runners, cyclists and Red Line passengers.
Where the Monon Trail intersects with Broad Ripple Avenue, a slightly elevated crosswalk will be built to match the one at Carrollton Avenue.
"Studies have shown that raised crosswalks really make it feel like, 'This is the pedestrian space, and vehicles need to pay extra care,'" said DPW engineer Miller.
But while business owners on Broad Ripple Avenue, nearby residents and pedestrians might become fans of the construction project's results, motorists who seek out free parking a block or so away from the heart of the cultural district could have a different outlook.
After all, nearly 60 metered parking spaces will be removed from Broad Ripple Avenue and an equal number of free spaces will be converted to pay spots along College and Carrollton avenues, Westfield Boulevard and Riviera Drive.•
Please enable JavaScript to view this content.