How are health care costs affecting the Indiana economy?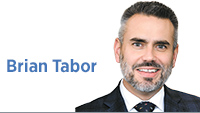 Health care is complex, and providers, insurance companies and other stakeholders must collaborate to make it more affordable. As the Indiana Hospital Association has said consistently, hospitals are committed to bending the curve while maintaining the quality and access Hoosiers expect.

Reducing the cost of health care requires action, but we must do so in full possession of the facts. Some have used various studies to paint Indiana as an outlier, which is not only inaccurate but hurts economic development efforts. According to national data, health insurance premiums in Indiana are below the national average and almost all states in our region. We can build on the strength of Indiana's existing health care system while reducing costs, but we must do so without blaming one segment like hospitals.
Maintaining the status quo is unacceptable. Indiana needs to step on the gas when it comes to moving away from our current, broken fee-for-service system to one that emphasizes value and shared risk. Our members are actively deploying innovative value-based care arrangements, including direct-to-employer contracting with hospitals, which is proven to improve outcomes and reduce costs.
After a slow start, these efforts are gaining momentum. A recent Health Affairs article notes the transformative shift in contracting happening in Indiana. One way to accelerate this trend is to provide better transparency—about hospitals, physician services, drug costs and insurance companies. We were pleased to see Gov. Eric Holcomb's robust 2020 legislative agenda include several items which we believe will go a long way to making health care more affordable and making Hoosiers healthier, including the creation of an all-payer claims database, or an APCD.
IBJ.COM EXTRA
Click here
to read Brian Burton's answer to this question.
Establishing an APCD would be a significant step forward for Indiana. About 20 states already have or are building this source of all health insurance claims information. Patient confidentiality is, of course, protected, but businesses and consumers can more easily access cost and quality information. Policymakers can use the data to drive meaningful cost reduction and improved outcomes across Indiana for those enrolled in commercial and government plans. Because the information comes from insurance companies, Hoosiers will have access to more accurate information about their expected out-of-pocket costs including medical components and pharmaceutical expenses.
Indiana hospitals are supporting transparency along with consumer protections like a state fix for "surprise billing." But to achieve longer-term solutions, we should look at every area of the health care sector. In Indiana, two insurers control 72% of the state's commercial market, according to the American Medical Association. Nationally, three pharmacy benefit managers process 74% of all drug claims. The Indiana General Assembly's Legislative Study Committee on Health Care passed recommendations with overwhelming support calling for oversight of pharmacy benefits managers.
A holistic approach will be needed to truly transform the way that we deliver and finance health care. Let's take a fact-based, comprehensive approach to creating a system that works for all of us.•
__________
Tabor is president of the Indiana Hospital Association. Send comments to ibjedit@ibj.com.
Please enable JavaScript to view this content.