Calumet Specialty Products Partners LP CEO Tim Go, who has led turnaround efforts at the Indianapolis-based oil refiner and specialty petroleum products manufacturer since January 2016, plans to leave the company at the end of May.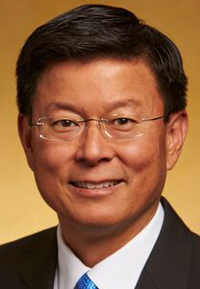 Go, 53, will resign effective June 1 "to pursue other interests closer to his family in Texas," the company said in a written statement released Thursday.
The company has appointed board member Steve Mawer, 55, to take over as CEO.
Go over the past several years has overseen a multi-pronged effort to improve the company's performance, including refocusing the business on its core line of specialty products, selling off non-core assets and reducing its debt.
"We are where we are today due to Tim's dedication and leadership, and I thank him for his contributions and sacrifice," Calumet Board Chairman Fred Fehsenfeld said in written comments.
Mawer, who joined Calumet's board in March 2016, retired as president of Koch Supply & Trading in 2014 following a 27-year career in commodities trading, risk management and refining operations. He earned bachelor's and master's degrees in chemical engineering from the University of Cambridge in England.
Go had joined Calumet after 30 years in the oil and energy industry, including 19 years at ExxonMobil and seven years at Koch Industries.
Calumet also released its fourth-quarter and year-end financial report on Thursday.
The company reported a fourth-quarter loss of $38.6 million, or 48 cents per share, compared with a profit of $18.1 million, or 23 cents per share, during the same period a year earlier.
Calumet hasn't turned a full-year profit since 2013, but its losses have gotten smaller over the last several years.
Calumet reported a 2019 loss of $43.6 million, or 55 cents per share, compared with a loss of $55.1 million, or 69 cents per share, in 2018. The company posted a $103.8 million loss in 2017 and a $328.6 million loss in 2016.
Also on Thursday, the company announced that it is "reviewing strategic options for our remaining fuels refinery in Great Falls, Montana, and expect to execute upon an option" as early as this year.
"It has been a privilege to lead Calumet for nearly five years," Go said in written remarks. "I am extremely proud of our employees and what we have achieved in turning this Company around.  With today's announcement that the Partnership is evaluating strategic options for its Great Falls, Montana refinery, my vision to return Calumet to its core Specialty business will be completed in the near future. I will be focused on driving that activity and ensuring an orderly transition to Steve over the next several months."
Please enable JavaScript to view this content.