With the help of new federal legislation, Indiana leaders believe they have a strong chance of making the state a tech metropolis in the nation's heartland.
A provision in the $280 billion CHIPS and Science Act calls for the U.S. Department of Commerce to authorize $10 billion in funding over five years for the creation of 20 tech hubs across the nation.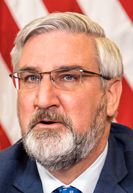 Three of those hubs will be in the Midwest and must be in areas not already known as leading centers of technology.
"When you think about all we've accomplished in a relatively short period of time … you start to see how our state can become a hub of innovation," said Gov. Eric Holcomb, speaking from a hotel room in Taiwan, where he led a delegation of Indiana economic development leaders this week to promote Indiana as a key place for Asian companies to invest and build computer chips and batteries for electric vehicles.
While there is plenty of excitement about the possibility of a tech hub in Indiana, Holcomb acknowledged that more guidance is needed to know exactly what the federal government is looking for.
The language in the CHIPS Act says the hubs will focus on "technology development, job creation, and expanding U.S. innovation capacity," but how the Commerce Department will decide which areas will get those hubs hasn't been laid out, a process that could take anywhere from several months to a year.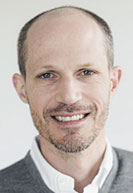 "There's an ambiguity that exists right now because it hasn't gone through Department of Commerce rule-making," said Bryce Carpenter, vice president of industry engagement at Conexus Indiana, an Indianapolis-based organization that works to strengthen the state's manufacturing and logistics industries.
"This is very similar to what we see with the [National Electric Vehicle Infrastructure] program," Carpenter said. NEVI was rolled out in early February as a byproduct of the $1.2 trillion infrastructure bill passed last November. "Then there were the dedicated dollars for each NEVI program. Fast forward, as of Aug. 1, Indiana has just now submitted its plan for beginning their NEVI program."
Indiana Republican U.S. Sen. Todd Young, who worked with New York Democratic Sen. Chuck Schumer to craft the legislation, said tech hub recipients will receive substantial education funding targeted toward cutting-edge technologies deemed essential to national security.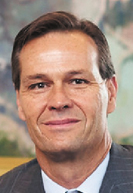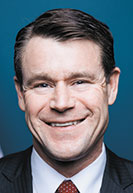 "It provides funding for everything from the associate level to postgraduate level education so that the United States can lead the way in fields as diverse as artificial intelligence, quantum computing, semiconductors and battery storage," Young said.
State officials are staying in close contact with federal officials to help keep Indiana on their radar as tech hubs are selected.
"There are lots of conversations with the Commerce Department, personally and telephonically," Indiana Secretary of Commerce Brad Chambers said. "And we are excited about our opportunity to compete as a Midwest location for a technology hub."
Recent advances
The Indiana Economic Development Corp. is focusing much effort on reviving the state's electronics industry, implementing a semiconductor engineering degree program at Purdue University to encourage chip manufacturing in Indiana.
Taiwan-based manufacturer MediaTek Inc. announced plans in June to build a microchip design studio on the Purdue campus, which is expected to create up to 30 jobs.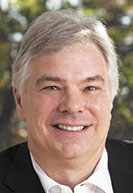 In July, Minnesota-based SkyWater Technology Inc. announced plans for a $1.8 billion semiconductor production facility at Purdue University, a project that will rely heavily on CHIPS funding and IEDC tax incentives.
"In terms of innovation centers, we certainly expect Purdue to be one of those," SkyWater CEO Tom Sonderman said.
Aside from chip manufacturing, Indiana also benefits from a burgeoning life sciences industry and a business-friendly environment.
Indianapolis-based Eli Lilly and Co. announced plans in May to build two manufacturing facilities at the Lebanon Innovation and Research District in Boone County—a $2.1 billion investment.
In a surprise announcement that same week, global auto giant Stellantis and Samsung SDI announced a joint venture for a lithium-ion battery production plant in Kokomo, which is expected to create 1,400 jobs.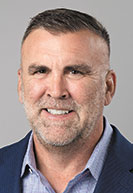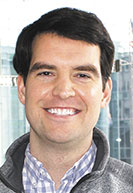 "There are just so many different industries that are flourishing here and continuing to grow," said Jordan Isaacs, relationship manager at TechPoint, a local tech advocacy group. "I think that diversification … ensures that we have a variety of options that are on the table."
Mike Dodd, advisory board chair for Carmel-based Dioltas, which works with companies interested in doing business with the U.S. Department of Defense, said Indiana has worked hard to demonstrate itself as a place for tech innovation.
"We are exceptionally well-positioned to win one of the regional tech hubs," Dodd said, "and part of the reason is that we're not waiting for the Department of Commerce to release what a tech hub may look like."
Potential hurdles
With the exception of Ohio, Indiana boasts a lower corporate income tax rate than all of its Midwestern neighbors, and its colleges and universities offer a range of STEM degrees that attract students on a global level.
But when it comes to workforce development, it's hard to ignore Indiana's declining college-going rate. And some executives say the state's new near-total abortion ban will hinder Indiana's ability to keep and attract talent.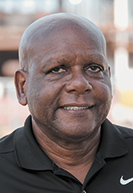 "It definitely impacts recruiting and retaining, and it's not going to go away," said John Thompson, chair and CEO of four Indianapolis-based organizations and an IEDC board member.
And unlike states such as Arizona, New York and Texas, Indiana isn't known as a hot spot for the American semiconductor industry.
"Indiana isn't seen necessarily as a place where traditionally semiconductor manufacturing is done," Sonderman said. "You're dealing with that factor, so you have to really draw attention to the things we're doing differently."
In January, Intel announced plans to build a $20 billion semiconductor plant in Columbus, Ohio, and Samsung Electronics plans to build up to 11 chip plants worth $191 billion in Texas. The IEDC hasn't said whether it competed for those projects.
Despite being unable to land such large-scale investments, state officials maintain that Indiana remains primed for a tech hub.
"These companies are looking to where people want to live, and Indiana's a growing state in that regard," Holcomb said. "We check a lot of the boxes right now."•
Please enable JavaScript to view this content.