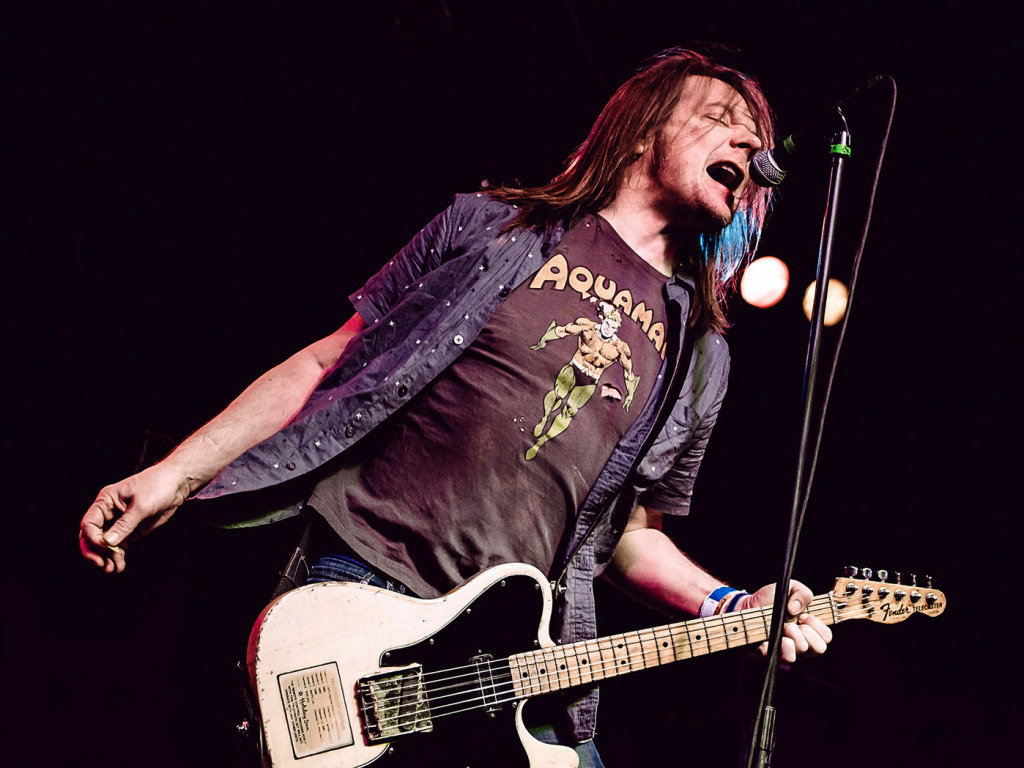 Following the release of Soul Asylum's "Grave Dancers Union" in October 1992 and the album's accompanying hit "Runaway Train," the doors of opportunity flew open for the Minneapolis rock band in 1993.
That was the year Soul Asylum recorded an "MTV Unplugged" episode and the band contributed standout covers to compilation albums "Sweet Relief: A Benefit for Victoria Williams" and "No Alternative," a fundraiser for AIDS charities.
Vocalist-guitarist Dave Pirner, who will lead Soul Asylum when the band serves as the supporting act for Bryan Adams at Friday's Carb Day Concert at Indianapolis Motor Speedway, said the "MTV Unplugged" production included four gospel singers, a string quartet and a percussionist rounding out the band's five-member touring lineup.
"I remember being nervous about it, but not really understanding what I was getting myself into," Pirner said. "I'd never really played in an ensemble like that. And funny enough, here I am 30 years later and I haven't done it in 30 years."
An anniversary vinyl edition of Soul Asylum's "MTV Unplugged" performance was released in conjunction with this year's Record Store Day.
For a band that began as a punk rock outfit named Loud Fast Rules, Soul Asylum wasn't an obvious candidate to strip down its sound for "MTV Unplugged." And not every artist followed the show's rules.
Bruce Springsteen and his supporting musicians (not the E Street Band) played amplified instruments for a November 1992 episode that became known as "In Concert/MTV Plugged."
"My roommate asked, 'Are you going to cheat?'" Pirner said of Soul Asylum's "Unplugged" preparations. "I said, 'No,' but I knew exactly what he meant."
Fortunately, Pirner had eased off his electric guitar playing during the making of the "Grave Dancers Union" album.
"I kind of freaked out about my hearing," he said. "So I started playing the acoustic guitar and started writing songs on the acoustic guitar. We worked them out in our practice space with just acoustic instruments. By the time we got to the 'MTV Unplugged' thing we were familiar with playing that way, I suppose. Before that, it was all loud as hell."
Pirner, guitarist-vocalist Dan Murphy and bass player Karl Mueller formed Soul Asylum in 1981. Mueller died in 2005, and Murphy exited the lineup in 2012.
Pirner, a road warrior who displays a vintage Holiday Inn placard listing TV channels on his guitar, carries on. The band's present lineup includes guitarist Ryan Smith, bass player Jeremy Tappero and drummer Michael Bland.
Bland, who played in Prince's New Power Generation band from 1989 to 1996, joined Soul Asylum in 2006.
Bland once invited Pirner onstage with Dr. Mambo's Combo, a long-running R&B band in Minneapolis, to sing Marvin Gaye's "Sexual Healing"—the tune Soul Asylum covered for 1993's "No Alternative" compilation.
Soul Asylum had "Sexual Healing" in its live repertoire before "No Alternative," but Pirner admits it wasn't the most logical choice for the rock band.
"To this day, I kind of can't imagine having the audacity," he said. "I think that was the charm of it."
Fast forward to the night Pirner sat in with Dr. Mambo's Combo, and he may have been in over his head.
"These were heavy players," he said. "They're all from the Prince camp. I started singing 'Sexual Healing' and I got this tap on the shoulder. The other singer said, 'Let me show you how that's done.' He creamed it. Just nailed it. I thought, 'OK.'"
Please enable JavaScript to view this content.