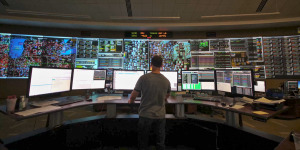 The sprawling control room looks like a military command center, with 9-foot-high glass screens stretching nearly floor to ceiling across a room half the size of a football field. Electronic maps and graphs flash in a rainbow of colors.
It's the nerve center inside the Carmel headquarters of the Midcontinent Independent System Operator, the organization responsible for managing the power grid across Indiana, 14 other states and the Canadian province of Manitoba.
On a recent day, the control room looked calm, as operators scrolled through the screens in their around-the-clock effort to monitor electricity across 65,800 miles of transmission lines—enough to wrap around the Earth at the equator 2-1/2 times.
Spread out on tables in the back of the room were boxes of chocolates and candy bars to help keep the dozen or so operators who work 12-hour shifts fueled up and on high alert as they monitored the screens every few seconds.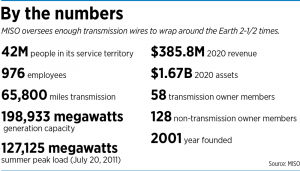 Yet behind the scenes, huge challenges abound, from severe weather and aging transmission equipment to the nation's growing appetite for electricity, which is pressing the system's capacity.
Several times this year, the operation, known as MISO for short, issued "maximum generation emergency warnings," alerting power-plant operators that the supply of electricity on the grid was getting tight and that it needed all units on standby.
In February, as ice storms ripped across the country, MISO ordered emergency-load reduction, a last-resort tool needed in certain situations to prevent larger, uncontrolled outages.
And last year, hurricanes ripped through Louisiana and other Southern states, crippling the power grid and leaving more than 1 million customers without electricity.
Across the country, 2020 marked the worst year for electricity-service disruptions ever recorded, much of it caused by 14 hurricanes and 11 major storms, according to the U.S. Energy Information Administration.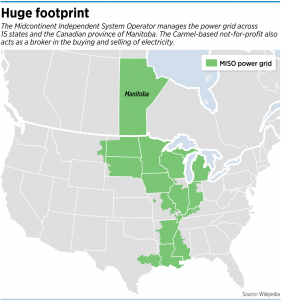 The growing severe weather is testing MISO's ability to keep the lights on across its 900,000-square-mile service territory, which stretches from Montana to Michigan, and from Canada to Louisiana.
Some observers say MISO needs to take significant steps to strengthen the grid to meet such challenges.
In May, a report from Potomac Economics, an independent group that monitors several regional transmission operators, called MISO's emergency declarations and actions "inconsistent from event to event" and urged it to strengthen its operating procedures.
"Emergency events have become more frequent in recent years, and MISO has recognized that contributing factors such as weather-related anomalies, wind uncertainty, and other unforeseen factors contribute to growing uncertainty in load forecasting and reliability needs," the report said.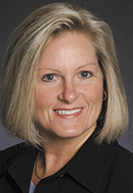 Yet some others say MISO is limited in what it can do. The organization doesn't own the electric grid. The substations and high-voltage transmission wires are the property of dozens of utilities, including AES Indiana, Duke Energy and Michigan Public Power.
MISO's role is to manage the power grid across its service territory, making sure there is enough supply online to meet demand, and making sure it gets to where it is needed quickly.
"I call them the air traffic controller of the electricity grid," said Beth Soholt, executive director of Clean Grid Alliance, a not-for-profit based in St. Paul, Minnesota, that supports the development of renewable energy.
MISO is regulated by the Federal Energy Regulatory Commission, which oversees the transmission and wholesale sale of electricity.
Preparing for the future
MISO is also under pressure to keep the power grid running smoothly as utilities shift away from fossil fuels, such as coal and natural gas, and build large wind and solar farms to meet the demand of households and businesses clamoring for cleaner energy.
It also needs to make sure its member utilities add enough generation and transmission capacity to meet the increasing demand for electricity as cars, trucks and trains increasingly shift to electric power.
In an 80-page report published in April, MISO acknowledged that an "unprecedented electric demand" from transportation, heating and other end uses would create new challenges for the grid.
"There is time to prepare for a future with high growth load, but it is not a time to be complacent," the report said. "As large corporations in the MISO footprint begin their own electrification [initiatives], the electrified future may arrive quickly."
Right now, electric vehicles account for a tiny fraction of the cars on the road—less than 2% of the nation's 146 million new, light-duty vehicle sales from 2011 to 2019.
But the issue continues to grab headlines and large backers. This month, the Biden administration highlighted billions of dollars in the infrastructure bill that would pay for the installation of electric vehicle chargers across the country. It said a shift toward electric vehicles will go a long way to curbing planet-warming carbon emissions while creating well-paying jobs.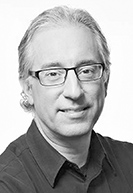 Some observers say the nation's shift to clean electricity is a monumental switch that all adds up to a major challenge for MISO.
"The electric industry is transforming at a pace last experienced when the first substation was built in New York City in 1882," said John Moore, senior attorney with the Natural Resources Defense Council, a New York City-based environmental advocacy group.
Today, coal and natural gas each account for about 33% of the energy sources for making electricity in the MISO region; renewables and nuclear account for an additional 13%, and other sources make up the balance.
Late start?
Two years ago, MISO began a long-range transmission planning process, with the goal of understanding the demands on the grid years down the road, and how fast renewables would grow as part of the mix.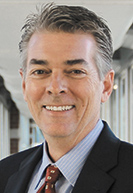 It also wants to project how much capacity it needs to add, as the nation becomes increasingly dependent on electricity to power cars, heat buildings and run machinery.
"Other than operating the grid on a day-to-day basis, I would say close to 95% of our time is around preparing for these changing futures," said Shawn McFarlane, MISO's executive director of market operations.
MISO developed three scenarios—low, medium and high—projecting that the compound average annual growth rate for electricity in its service territory will climb between 1.4% and 2.9%, up from about 0.6% in recent years.
It also is forecasting that annual growth in energy from wind farms, solar farms and other renewable sources will soar from 13% today to a range of 20% to 30% by 2040.
MISO says its role is not to push one type of fuel source over another, but to match the demand from its customers and utility members.
"If you look at our mission statement, it's about being able to reliably deliver low-cost energy through efficient operations," McFarlane said.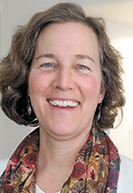 But some say MISO has been slow to begin the planning process, pointing out that it can take up to 15 years to build or upgrade transmission lines. They say the planning should have started five to 10 years earlier.
"We're only going to be able to decarbonize and put on renewable energy and add electrification as the grid allows," said Natalie McIntire, a consultant to the Clean Grid Alliance. "So if the grid's not ready, the utilities are going to say, 'If you add one more thing, the grid is going to be unreliable,' or, 'We don't have enough power to serve that new load.'"
Moore, of the National Resources Defense Council, said MISO's delay means fewer renewable and low-cost options will be able to connect to the grid in coming years.
Not on the same page
A larger problem is that few of the states across MISO's 15-state footprint share a common vision.
For example, Illinois passed a law this year that commits it to reaching 50% renewables by 2040 and 100% carbon-free electricity by 2045. But Indiana has failed to pass any laws that even set a renewable-energy standard.
Even so, some individual utilities in Indiana have unveiled plans to move away from fossil fuels. Merrillville-based Northern Indiana Public Service Co. plans to retire four of its five remaining coal-fired units within five years, and the fifth within a decade. It said it wants to generate 65% of its power from solar, wind and other renewables by 2028, and at least 25% from natural gas.
Similarly, AES Indiana plans to retire two of the four coal-burning units at its massive Petersburg Generating Station by 2023, and in recent years has converted two other large power stations, Harding Street in Indianapolis and Eagle Valley in Martinsville, from coal to natural gas.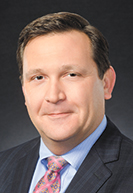 For two years, an Indiana task force has been examining ways to manage the energy transition and keep the grid operating smoothly. The coal industry, meanwhile, is watching the shift and urging states to slow down.
"Our concern is that policymakers in some states are moving so fast that it leaves us without a reliable grid in the short term," said Matt Bell, a lobbyist with Reliable Energy, a coal-industry group in Indiana.
Indiana's large electric utilities, which own the bulk of the state's generating and transmission assets, say they are very engaged in helping MISO chart the future. AES Indiana says the industry is "entering uncharted territories" and needs to work together.
Duke Energy referred questions to the Indiana Energy Association, which represents investor-owned utilities. The association issued a statement that said, in part: "Right now, the industry is in a period of transition, and as more resources are interconnected to the grid, this type of collaboration will be even more critical as we work to meet the needs of our customers."
Macro and micro views
Back in MISO's Carmel headquarters, the huge wall displays show operators an enormous amount of information in real time to help them manage the flow of electricity around the region.
One large screen shows an overview of transmission lines around the region, with the highest kilovolt lines in green, and descending by power level into orange, red and other colors.
The maps can zoom out to the entire, 15-state region, or zoom in to a single neighborhood substation.
Other screens show the amount of electricity being exported to or imported from other parts of the country, to match national supply and demand.
Yet another screen shows the price utilities are getting paid to generate the electricity, while a huge pie chart shows the mix of fuel types creating the electricity—including coal, natural gas, wind and solar.
The Carmel control room is just one of four that MISO operates, although it is the main one. The others are in Sheridan; Eagan, Minnesota; and Little Rock, Arkansas.
MISO likes to point out that most of the outage problems customers experience are due to local distribution problems on the utilities' wires, not transmission on the high-voltage wires.
"I like to tell kids when they come here for a visit, when you go home at night and you turn on your lights, it's OK to say, 'Thank you, MISO, for my electricity,'" spokesman Jay Hermancinski said during a tour of utility and media visitors. "But if the lights don't come on, call your utility."•
Please enable JavaScript to view this content.