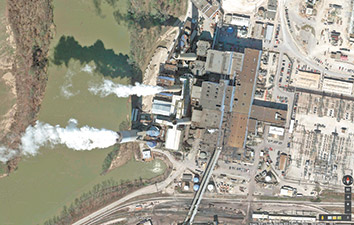 For a brand-new, $600 million power plant that went online barely three years ago, AES Indiana's Eagle Valley natural gas power plant is having a rocky 2021.
The huge plant, located near Martinsville and capable of powering about a half-million houses, conked out in April, due to problems with breakers and relays. Six months later, it is still offline while technicians try to repair a wide range of damage to critical parts.
The problem was exacerbated when the utility's Petersburg coal-fired plant, which went into service in the 1960s, was having its own maintenance breakdowns and unable to fully power the company's customers.
The combined outages forced AES Indiana to purchase more than $1 million worth of power from the grid. The utility now wants to pass that extra cost to customers on their bills, spread over six months beginning in December. Indiana regulators will hold a technical hearing on Oct. 21 and another public hearing on Nov. 12 to consider evidence supporting or opposing the request.
Already, some consumer advocates and environmentalists are trying to block the move, saying that AES Indiana should be forced to swallow the costs of plant outages. They point out that the utility is asking customers to pay for the cost of the generating units that weren't even working, plus the cost of energy purchases on the market.
AES Indiana, formerly known as Indianapolis Power & Light Co., estimates the power purchases would cost customers about $1 extra on each monthly bill.
But that comes as the utility is in the midst of expensive upgrades to its local grid, designed to prevent outages and other service interruptions. The utility plans to replace old equipment with newer technology, including smart meters, new transformers, breakers and batteries.
The state has given IPL the green light to pass those costs to customers, through special fees called trackers. Under the plan, a typical household would likely pay an extra $1.50 a month in the first year. That monthly amount would increase by $1.50 each year, or by a total of $10.50 a month by the seventh year.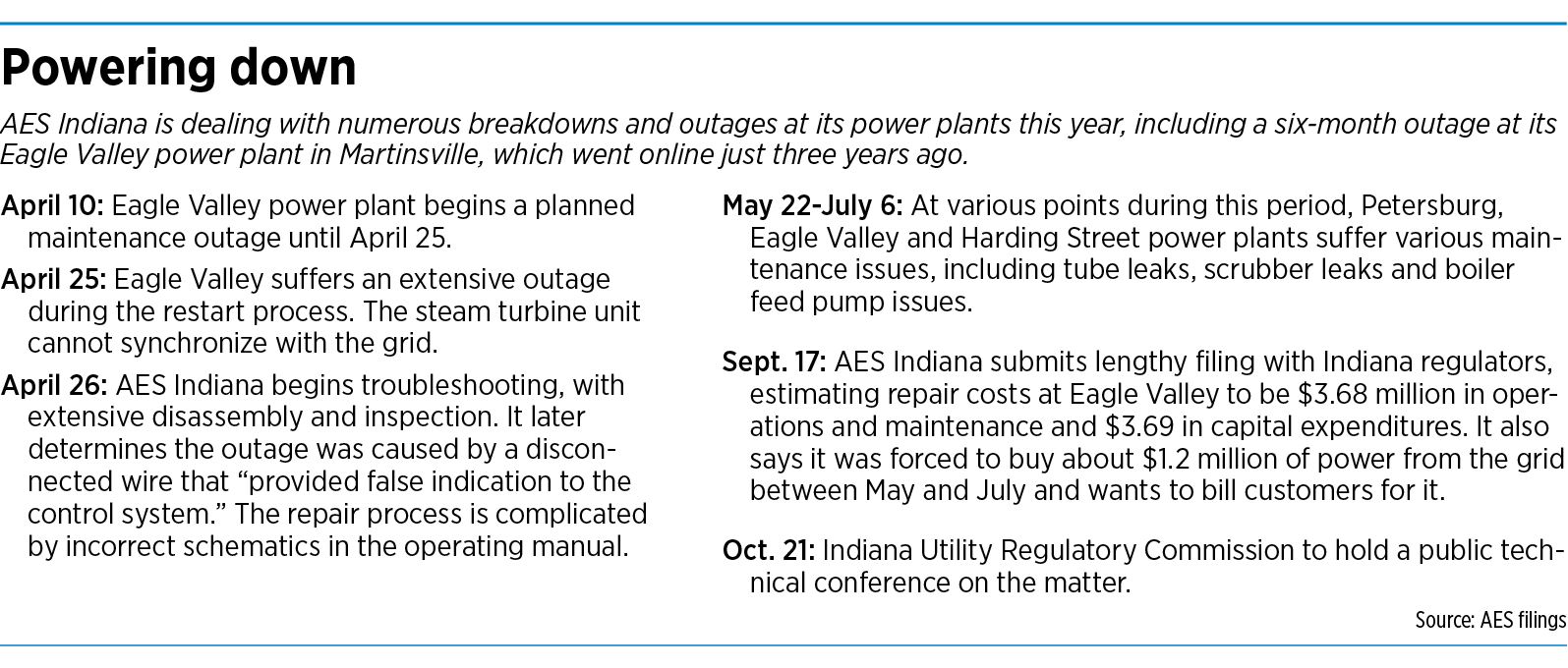 Bad timing
The breakdown at the Eagle Valley plant comes at a critical time for AES Indiana, which is trying to show that its generating fleet is reliable, and the company is in steady hands. "AES Indiana means reliability," the company's website says.
The company is also undergoing a gradual shift from dirty, coal-fired plants to cleaner natural gas and renewables, including several large solar farms. But Eagle Valley is showing how the transition can be somewhat bumpy.
AES Indiana, however, calls the breakdown at Eagle Valley an "isolated situation" and said the plant had an excellent operating record for more than two years.
The Eagle Valley plant is known as a combined-cycle turbine, which combines two natural-gas-fired turbines with one steam turbine, lowering environmental emissions more than 98% over coal-powered plants. The utility has retired its older Eagle Valley plant, with six units.
"In addition to the excellent performance as shown by its historic availability, it has contributed to overall emissions reductions for the entire AES Indiana fleet," company spokeswoman Kelly Young wrote in an email. "Once this isolated situation is remedied, the plant will return to generating the cost-effective, environmentally friendly energy our customers deserve."
The breakdown at the plants comes as AES Indiana is fighting other battles. In August, the company sued more than a dozen insurance companies, claiming they have refused to indemnify and defend the utility for coal-ash environmental cleanup that could exceed $177 million at its three generating plants, Petersburg, Harding Street and Eagle Valley.
The utility is also pushing the use of electric vehicles, a move that could boost its financial picture. The company had revenue of $1.37 billion for the 12 months ending July 31.
AES Indiana provides electricity to more than 500,000 residential, commercial and industrial customers in central Indiana.
The utility has filed documents and exhibits explaining the technical problems at its power plants in detail, complete with diagrams that show how the generators connect to the controls and other components.
The problem at Eagle Valley began on April 25 when the plant was attempting to restart after a planned maintenance outage.
During the startup, the Toshiba steam turbine unit "experienced an issue with the generator breaker that prohibited it from synchronizing with the grid," John Bigalbal, chief operating officer of AES US Services LLC's conventional generation fleet, wrote in filed testimony.
Upon inspection with technicians from Toshiba, technicians discovered a disconnected wire. But reconnecting it did not resolve the generator breaker.
Eventually, technicians were able to place a jumper between two terminals in the field breaker cabinet, and the field break opened. But they discovered other problems, including retaining rings that were damaged and a rotor forging that needed repair after melting under the heat caused by an electrical grounding.
Cost is climbing
AES has paid an expediting fee of about $195,000 to move the manufacturing of new copper bars, to replace damaged bars, up in the queue to try to solve its problem more quickly.
"Additionally, AES has several meetings each week with Toshiba to ensure that everything stays on track," Bigalbal wrote in his testimony.
The cost of repairs is expected to be about $2.68 million in operation and maintenance and $3.65 million in capital expenditures. AES Indiana said it will not pass those costs to customers.
In the meantime, the company's huge Petersburg plant, located about 120 miles southwest of Indianapolis, had its own problems.
The plant, with four generating units, is the workhorse of AES Indiana's fleet, with generating capacity of 1,700 megawatts, more than twice that of Eagle Valley's 671-megawatt capacity, and larger even than its huge Harding Street power plant, with 992 megawatts.
But a slew of maintenance problems, from tube leaks to grounded generators, caused the Petersburg's units to go offline repeatedly during the summer.
All the outages at Eagle Valley and Petersburg, during a period of high demand, caused AES Indiana to buy about $1.2 million worth of power from the Midcontinent Independent System Operator, better known as MISO.
The company said it had used a financial tool known as "power hedges" to reduce price risk for customers. However, rising commodity prices of natural gas and coal, combined with periods of high temperatures, have increased MISO power prices.
That will result, AES Indiana said, in increased fuel charges of about $1 a month over six months.
That is unacceptable, some consumer advocates say.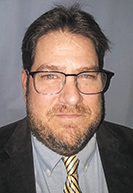 "Customers should not bear 100% of the risk associated with running a utility company," said Kerwin Olson, executive director of Citizens Action Coalition of Indiana, a utility consumer advocate. "Customers are already paying for the plant in their monthly bills … whether or not the plant runs at all. It's a matter of fairness. It's long overdue that the utilities finally share in the risk."
The Sierra Club, which has long opposed the utility's historic reliance on coal, and even its use of natural gas, said that consumers are unfairly being asked to shoulder the cost of maintenance problems.
"AES had no alternative but to make energy purchases since its own plants were broken down, but the outcome for customers is not good," said Tony Mendoza, a senior attorney with Sierra Club's Environmental Law Program.
The Indiana Office of Utility Consumer Counselor, which is a government-funded agency to protect utility consumers, said it is "closely monitoring" the situation and reviewing evidence as it is filed. It did not say whether it plans to oppose AES Indiana's petition to pass along extra fuel costs to consumers.
The utility had told Indiana regulators it doesn't expect the Eagle Valley plant to be back up and running until mid-November at earliest.
"While I do not claim AES Indiana acted perfectly, the improvement opportunities suggested in an RCA [root cause analysis] should not lead to a conclusion that AES Indiana acted imprudently," Bigalbal wrote in his testimony.
Therefore, he said, Indiana regulators should approve the company's petition to pass extra fuel costs along to consumers.
He added: "AES Indiana strives to provide reliable service."•
Please enable JavaScript to view this content.