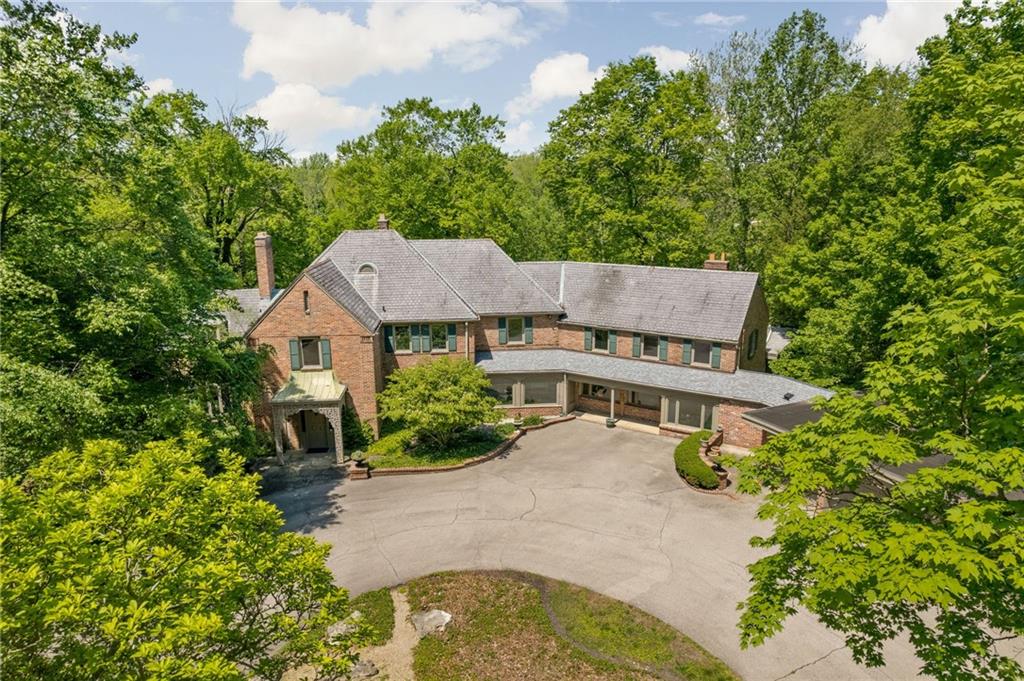 The 7,875-square-foot, five-bedroom estate of the late Indianapolis businessman and philanthropist Harrison Eiteljorg went on the market Monday for $1.65 million.
The Carmel home, constructed in the 1930s and completed in 1940, sits in a heavily wooded piece of property at 9950 Spring Mill Road, according to the listing by real estate agent Carrie Holle.
"It is a rich piece of history and most of the home's original appointments have been beautifully preserved," Holle said in a written statement.
Eiteljorg, co-founder of the Eiteljorg Museum of American Indians and Western Art, purchased the property from original owner William Stafford in the early 1950s, and Eiteljorg family members remained in the home following his death in 1997 until 2016. Hamilton County property records show the estate is currently owned by Mahvash K LLC.
The 12-room house sits on 4.32 acres and includes an in-law suite with a private living area. Two local landscape artists, Frits Loonsten and Mark Holeman, planted the gardens, which remain in place.
It also has three fireplaces with original carvings, a basement, a sunroom, an in-ground pool and a four-car garage. The kitchen includes a working pantry, and a wood-paneled office is original.
The home receives its water from a private well and has a septic system, according to the listing, which included a virtual tour.
Eiteljorg, born in Indianapolis in 1903, worked as a reporter and in advertising before he entered the coal business in the 1940s, according to the Encyclopedia of Indianapolis.
He gained an appreciation for the art of the American West through his work travels, and his vast collection helped lead to the creation of the Eiteljorg Museum, which opened in 1989 at White River State Park.
Please enable JavaScript to view this content.