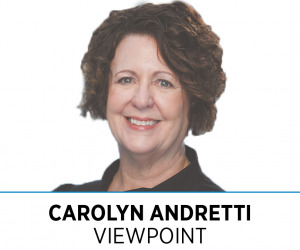 The regulation of private entities has historically been reserved to the states, where small-business formation was encouraged by simple registration, inexpensive fees and the assurance of privacy.
Last year, however, the federal government cited matters of national security, intelligence and law enforcement to require "… a clear, federal standard for incorporation practices," passing the Corporate Transparency Act into law. The CTA requires that small businesses report the names of all beneficial owners, which will be collected into a national database, to discourage the use of shell corporations that are used to disguise and move illicit funds. Each beneficial owner's legal name, date of birth, address and a copy of his or her driver's license or passport must be reported. A beneficial owner is an individual who owns or controls more than 25% of the business or who directly or through one or more other entities has substantial control over the business.
The CTA is aimed at the smallest of companies and the individuals who control them. Companies are exempt if they have more than 20 full-time employees, $5 million in gross receipts from prior-year operations and a U.S. presence. It is the privately held, small companies that come within the government's sights. Civil fines and two years of imprisonment await those who fail to comply.
The CTA was supposed to be implemented on or before Jan. 1 of this year by adoption of rules by the U.S. Department of Treasury. The Financial Crimes Enforcement Network—also called FinCEN—is the Treasury bureau charged with implementing the CTA, as well as building, maintaining and updating the beneficial ownership information technology system and database.
FinCEN issued its first of three planned rulemakings to implement the CTA on Dec. 7, and the comment period for rules requiring the reporting of beneficial ownership information closed on Feb. 7. FinCEN received more than 230 comments. The second rulemaking to establish rules for BOI access and disclosure requirements is expected later this year, and a third rulemaking will take place after that. When final rules can be expected is anyone's guess.
In spite of the lengthy rulemaking process, small-business owners are wise to take action now to begin collecting this information. In addition to the cost of initial and ongoing compliance and the risk, including criminal risk of non-compliance, the company's organic documents and other agreements among owners will likely be impacted. Small companies should consult with legal counsel to ensure timely and proper reporting and to ensure internal agreements comply with the law, especially those relating to disclosure of personal information.
The act promises to turn on its head the way Americans have done business for decades. The burdens the law places on these small businesses—and the loss of privacy of its owners—begs the question of whether it is worth the intended benefit.•
__________
Andretti is a business and transaction lawyer in the firm Densborn Blachly LLP. She specializes in corporate finance, as well as mergers and acquisitions, general corporate law, leasing and special regulation.
Please enable JavaScript to view this content.