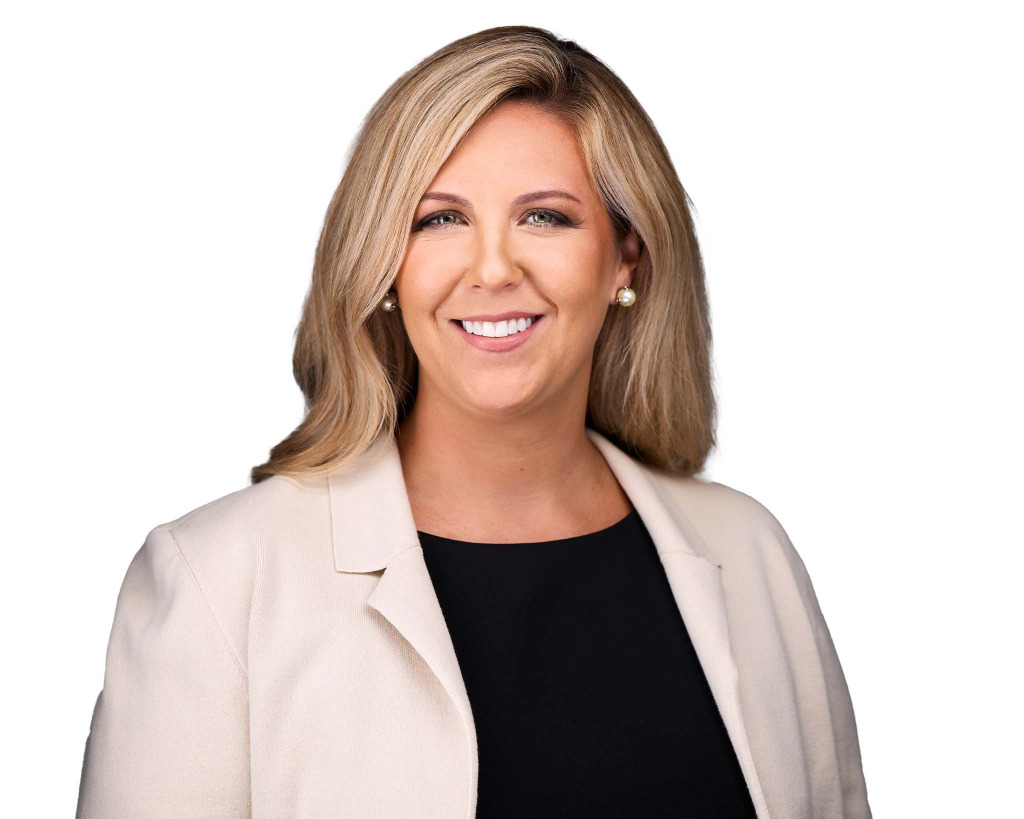 Dallas-based commercial real estate brokerage CBRE has hired a new managing director for its Indianapolis office, which is among the city's largest brokerages.
The firm has named Kimberley "Kimber" Kinsley to the role, overseeing the company's team of about 35 local brokers, as well as managing the office's line of services, including appraisal, valuation, leasing, property management, sales and debt and structured finance.
Kinsley joins the firm from Diageo, a global alcoholic beverage conglomerate, where she worked as a sales analytics manager with a focus on increasing revenue by limiting risks. While she doesn't have experience in commercial real estate, she said she hopes to apply her experience in other industries to her work at CBRE.
A certified public accountant, Kinsley is a graduate of Ball State University. During her time at Diageo, Kinsley was also a finance manager and oversaw two bourbon production facilities. She was previously with professional services and accounting firm PricewaterhouseCoopers, both in the Indianapolis and New York City offices.
"I very much look at this … as a team atmosphere and want to know how I can help them to succeed," Kinsley said. "With my background, I think it's a great fit."
CBRE is one of four leading commercial real estate brokerages in Indianapolis in terms of full-time licensed salespeople, according to IBJ's most recent research this summer. CBRE and Colliers both claimed 33 full-time licensed salespeople, and Cushman & Wakefield and Marcus & Millichap both claimed 32.
Kinsley said she hopes to continue growing the company's reach in Indianapolis and elsewhere in Indiana, once she gets her feet under her. She said she tries to take an "open and authentic" leadership approach, and acknowledged that she has much to learn about commercial real estate.
"Indianapolis as a market is growing exponentially and it's a great market to be a part of," she said. "My first couple months will obviously be about getting a lay of the land, and understanding where the office stands—what lines of business are doing well and what areas need improvement—but I'm also focused on understanding where the broker teams are and learning what I can do to make them successful."
"As clients turn to us for strategy and advice beyond transactions, Kimber will bring the creative vision and fresh perspective needed to steer our business into the future, expand our market share and help our clients in the region realize their business potential through real estate," said Jeff Kaiser, senior managing director of CBRE's offices in Indiana, Iowa, Kansas, Missouri and Nebraska.
The Indianapolis office was previously led by David Funke, who departed CBRE in 2021 and now manages his own real estate consulting firm. Kinsley's appointment follows a few high-profile departures from the office over the past year or so, including longtime office broker John Vandenbark, who joined the local outfit of Chicago-based JLL.
Please enable JavaScript to view this content.