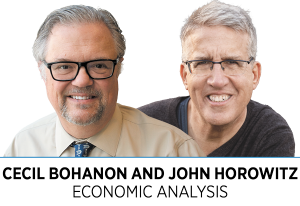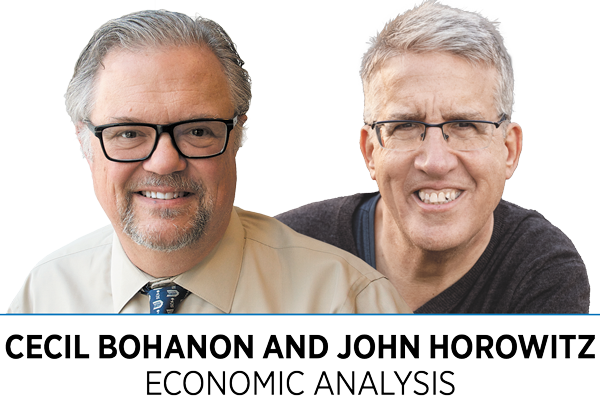 In the 1800s, people in the United States could buy opioids in drugstores, and doctors routinely prescribed them. It is estimated that one in 200 Americans was addicted to opioids in 1895.
By the early 1900s, the federal government and state governments regulated opioids and made non-prescription use of opioid drugs illegal. The "War on Drugs" traces to efforts beginning in the Nixon administration to reduce the trade in illegal drugs by interdicting the supply and incarcerating the suppliers.
But the economics of the illegal markets makes such a war hard to win. If law enforcement agencies reduce the supply of illegal drugs, their prices rise, and the quantity sold declines. However, if drug users are not very responsive to price (inelastic demand), revenue increases because the percentage increase in the price is larger than the percentage reduction in the quantity sold. More revenue means successful dealers are making more money, which attracts other criminals to the market and enhances the incentives for violence and police corruption.
An additional economic point: "The more intense the law enforcement, the more potent the drugs will become," according to the iron law of prohibition coined in 1986 by cannabis activist Richard C. Cowan. During our national experiment in alcohol prohibition in the 1920s, alcohol use switched from low-alcohol beer and wine to more potent and toxic distilled spirits. Today, highly concentrated, addictive and dangerous fentanyl is replacing heroin among opioid addicts in the United States. Fentanyl accounted for more than 70,000 overdose deaths in 2021.
Many argue that other, less punitive approaches to drug abuse are warranted. We are sympathetic. In 2001, Portugal decriminalized the use of drugs, but notably not the sale of drugs. It was estimated that 1% of its population was addicted to heroin. Since then, drug death rates have fallen, and drug use has declined among those under 25.
Yet other studies suggest that harm reduction might unintentionally increase drug abuse because users are less careful when they perceive less risk. Naloxone is a medication that prevents opioid overdose deaths and is legal and available in all 50 states. However, in a detailed empirical study recently released, economists Jennifer Doleac and Anita Mukherjee conclude "that broadened access [to Naloxone] led to more opioid-related emergency room visits and more opioid-related theft, with no measurable net reduction in opioid-related mortality."
While the authors "emphasize strongly" that they are not calling for decreased availability of Naloxone, it is apparent that harm reduction is no silver bullet. As economists say, there are no solutions, just trade-offs.•
__________
Bohanon and Horowitz are professors of economics at Ball State University. Send comments to ibjedit@ibj.com.
Please enable JavaScript to view this content.