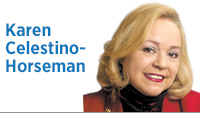 In 1990, Indianapolis Animal Care Services moved into its current building. In its first year in residence, it took in 15,781 animals. Of that number, 13,916 were killed and only 334 were adopted. Fast forward to 2018, during which IACS took in 14,657 animals. Of those, 1,376 were euthanized and more than 6,000 were adopted, while thousands of others were returned to the owner, returned to the wild or transferred to other shelters and rescue groups.
Fortunately, the mission and operations of IACS have changed; however, its facility has not. When built, if the facility became overcrowded, euthanasia was the solution. Now, animals are kept longer pending adoption, transfer or return. The building was not constructed to handle the strain currently placed upon it.
The building needs more than $300,000 in repairs ranging from new exterior doors and windows, to replacing interior doors that have rusted due to constant cleaning sprays, to sealing the foundation to keep out mice. The facility is also not large enough to handle the number of animals being kept there now that euthanasia is not accepted as the first step in addressing overcrowding.
The repairs, while needed, are not the ultimate solution. The best solution is to invest in a new facility. If we can build a new facility, we can strive to make it a model shelter. It will not be cheap nor easy, but we must make a commitment to helping animals, who are the weakest members of our society.
And dogs and cats are indeed members of our society. These are not "just" animals. Talk to pet owners and they will tell you their pet is a family member. Our civilization domesticated dogs and cats for the purpose of living with us and working with us. We owe them compassionate care.
Euthanizing animals is not the objective of IACS, but successful placement of animals requires a facility that can provide medical care and living space pending adoption. To maintain employment levels, the facility must be a safe and clean place to work. Unfortunately, the current building is inadequate or unable to meet these aspirations.
I have friends across the political spectrum. Some of my friends and I have an unspoken agreement not to discuss politics to avoid argument. But the one topic upon which most of my friends agree is that we must make quality animal care a priority.
In the current political climate, I hope we will all be able to come together to support and work for a new facility for IACS. My dogs and cat do not care about politics and that is good because, sometimes, having a silent companion by your side, giving you adoring looks and following you about the house as if you were the most interesting person in the world can help distract from the divisive oratory.
So, my advice is to take a break, appreciate the animals and ask what you can do to help IACS. Call 317-327-1397. You can volunteer at no cost to you and will be paid with lots of love and kisses from the animal you are helping care for.•
__________
Celestino-Horseman is an attorney and represents the Indiana Latino Democratic Caucus on the Democratic State Central Committee. Send comments to ib[email protected]

Click here for more Forefront columns.
Please enable JavaScript to view this content.