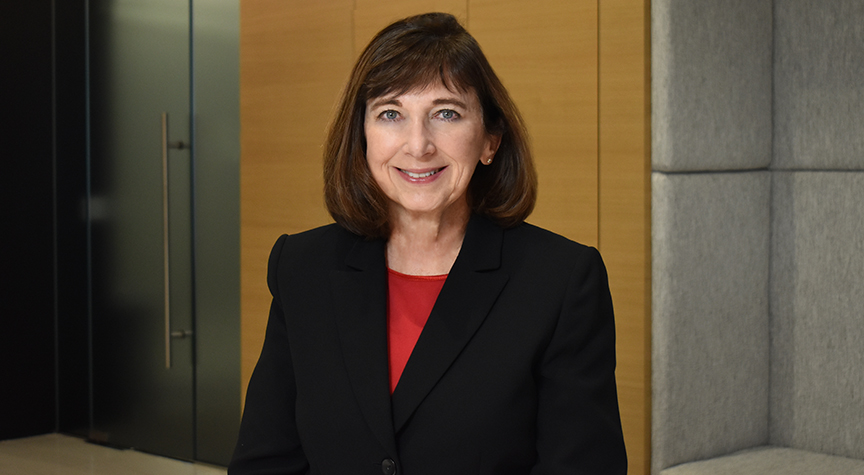 Longtime real estate attorney Marci Reddick has been named president of the Capital Improvement Board of Marion County, the city announced late Thursday.
Reddick's appointment by Indianapolis Mayor Joe Hogsett follows the resignation of Melina Kennedy, who this month begins her job as CEO of the Central Indiana Corporate Partnership. Kennedy had been president since 2016.
In written remarks, Reddick said she is "honored and humbled" to have been chosen to lead the board, which oversees operations of Lucas Oil Stadium and the Indiana Convention Center and owns Gainbridge Fieldhouse and Victory Field.
"I look forward to working with the CIB board and staff on the many skyline-changing projects that are well underway, including the new Signia Hilton on Pan Am Plaza and the Bicentennial Unity Plaza at Gainbridge Fieldhouse," Reddick said in her comments. "It is my goal to continue the legacy of previous CIB board presidents, most recently Melina Kennedy, in being a good steward of our funding streams and working in collaboration with other community and corporate partners to elevate Indianapolis's reputation as a diverse and equitable world-class city."
Reddick, of counsel in the real estate and business and finance practice of Taft Stettinius & Hollister's Indianapolis office, is a lifelong resident of Indianapolis and has led multiple boards, including as past president of the Fort Benjamin Harrison Reuse Authority Board of Directors and chair of the Marion County Board of Zoning Appeals.
She was recognized in 2021 by the Indianapolis Bar Association for her work in real estate, and in 2011 was elected to the Midwest Commercial Real Estate Hall of Fame. She is a 1984 graduate of the Indiana University Robert H. McKinney School of Law.
"I have full confidence in Marci as the perfect choice to take the helm at CIB, especially in a time of rapid, across-the-board growth for major Indianapolis facilities and real estate," Mayor Joe Hogsett said in written remarks.
CIB Executive Director Andy Mallon praised the appontment.
"The mayor could not have chosen a better successor given the opportunities that lie ahead for the CIB," he said. "Between her background in real estate and development and her dedication to the community, Marci will be an exceptional asset to the CIB."
Reddick's appointment—and Kennedy's resignation—will be formalized during Friday's meeting of the CIB, during which the board will elect its new slate of officers.
Please enable JavaScript to view this content.