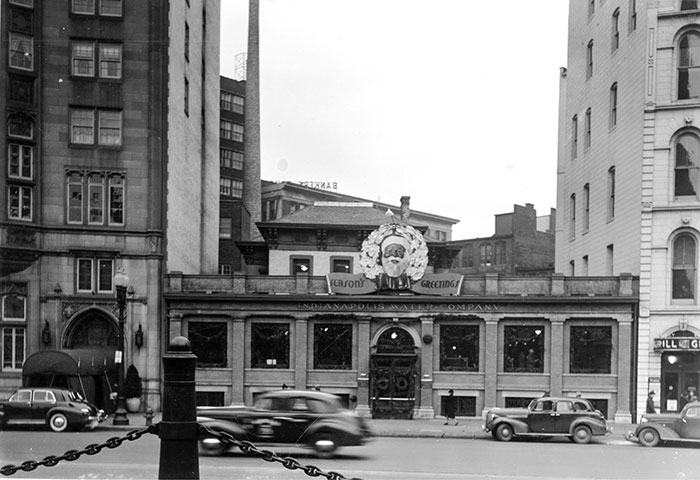 The Indianapolis Water Co. building occupied 113 Monument Circle from the early 1900s until it was razed in 1958. In this picture from 1942, the building is decorated for Christmas. The Indianapolis Water Co. was founded in 1881 following the sale of the Water Works Co. It operated until 2002, when the city of Indianapolis purchased it for $515 million and changed the name to Indianapolis Water. The city hired a subsidiary of Veolia to manage the utility. The city sold Indianapolis Water in 2011 to Citizens Energy.
Sources: Indiana Historical Society, Encyclopedia of Indianapolis
Credit: This image is courtesy of the Indiana Historical Society. More images are available at images.indianahistory.org.
Please enable JavaScript to view this content.