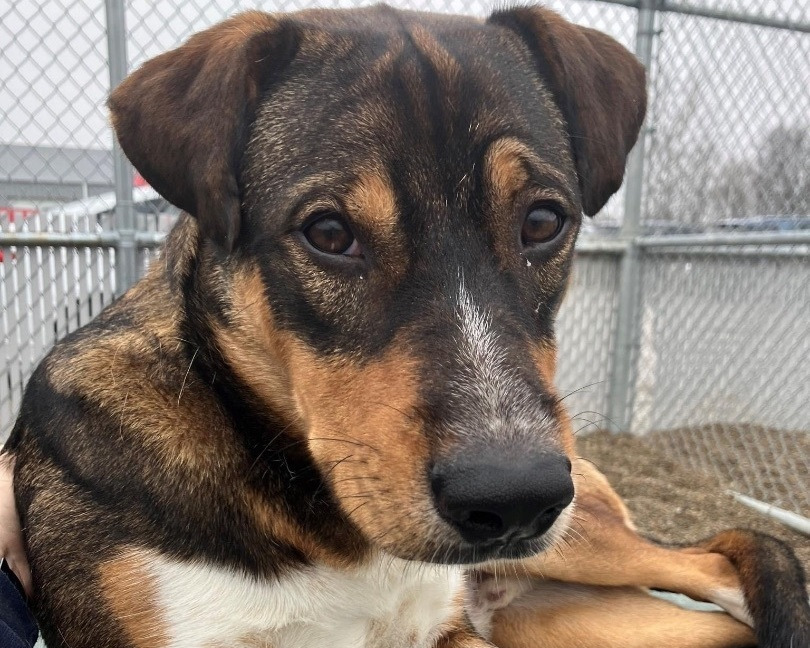 Several Indianapolis City-County Council members are seeking to ban most local retail sales of cats, dogs and rabbits in an effort to prevent an expansion of puppy mills and reduce overcrowding and understaffing at the city animal shelter.
Councilor John Barth and Council Vice President Zach Adamson are pushing a proposal that aims to decrease a pipeline of irresponsible breeders selling to pet stores and give pet retailers an opportunity to work with Indianapolis Animal Care Services.
The measure also is sponsored by Democratic councilors Dan Boots, Jason Larrison and Ali Brown. Council members will discuss the proposal at the Feb. 22 Community Affairs Committee meeting. The proposed ordinance was introduced to the full council Monday.
At least one pet advocacy group, however, isn't on board with the proposal.
Barth told IBJ that a Humane Society volunteer and constituent came to him with concerns about dogs from puppy mills being sold in the city, and Barth felt Indianapolis could do more to address the issue.
Erin Huang, who lives in Barth's district, prosecuted animal abuse cases as a Marion County deputy prosecutor for five years. She's also taught animal law as an adjunct at the Indiana University McKinney School of Law.
She currently works with the Humane Society of the United States, but she came to Barth as a constituent while she was just volunteering.
"My heart has always kind of been in animal welfare, and this was an issue that I felt like we could do something about here," she said.
Nearly 450 cities and towns have passed ordinances banning the retail sale of puppies, according to the Humane Society of the United States. In 2022, New York joined Illinois, California, Maryland, Maine and Washington in banning retail sales of cats and dogs.
At least a dozen cities or towns in Indiana have ordinances that ban the sale of pets from puppy or kitten mills.
Last summer, Carmel passed a similar ban to the one Indianapolis is considering, with a few differences. Indianapolis' proposed ordinance will  allow the sale of animals that are from the local shelter or Humane Society, while Carmel's ordinance bans the retail sale of cats and dogs altogether. Indianapolis' proposal includes the sale of rabbits, too.
The Carmel ordinance was passed even though there are no pet retailers operating in the city, while Indianapolis' proposal has to account for existing retailers. Among them would be Indianapolis-based Uncle Uncle Bill's Pet Centers, which sells dogs, cats and rabbits at two stores in the city, on West 38th Street and East Washington Street.

Uncles Bill's is the frequent target of animal anti-cruelty groups who accuse the retailer of getting its dogs from puppy mills, a practice owners deny.
Barth said he had discussions with Uncle Bill's, which led to a tweak in the original proposal.
"We [would delay] implementation by two years, based on our discussion with them, to allow them to transition," Barth said of the retailers. "We also made the change that, not only do we delay implementation, we made it so there can be retail sales that come from the city shelter and from rescue organizations."
Under the proposal, pet shops that existed in the city prior to September 2021 will have until May 2025 to comply with the ban. Newer pet shops, defined as being established later than fall 2021, would have until May 2023.
Uncle Bill's did not return a request for comment on the proposed ordinance from IBJ.
Barth said allowing the retailers to facilitate pet adoptions from rescue groups and the city shelter should help ease the shelter's frequent overcrowding problems. Indianapolis Animal Care was offering free adoptions Wednesday because it had no open cages.
Many pet-related retailers already help with adoptions. City Dogs Grocery, a local pet-supply retailer with stores in Speedway and Fountain Square, works with the Humane Society and Indianapolis Animal Care Services. Christi Rider, the owner, plans to put together a petition in support of the ban.
Rider acknowledged that not all breeders are problematic. But, she said most reputable dog breeders do not utilize retail pet stores to sell their animals.
"Those breeders are not selling to stores, because those breeders want to know where those dogs are going, so they want to meet the customers face to face," Rider said.
The proposal would also require pet stores to keep a record of what shelters or Humane Society chapters the animals are acquired from before they are sold.
The city would be able to fine businesses $500 for sales violations and for a failure to maintain records. The penalty would increase to $750 for subsequent violations within a year.
Virginia-based not-for-profit Pet Advocacy Network reached out to Barth in opposition to the proposal. In a statement, Pet Advocacy CEO Mike Bober told IBJ in a statement that the proposal is misguided and will harm well-regulated Indiana pet stores.
He said the ordinance prevents pet stores from partnering with responsible breeders.
"If this misdirected sales ban is signed into law, pet fraud will grow, as families who can't adopt from a shelter or rescue because they want a specific breed or need one for common reasons like allergies, small children in the home, or space concerns will no longer have regulated pet stores as an option," the statement said.
The organization said the proposal will cause stores to close.
"We all want to stop bad breeders who mistreat and neglect animals, and a better way to address that is by instead focusing legislation on setting and enforcing appropriate regulations overseeing breeders and the pet stores they work with," the statement said.
Indianapolis' push for the ban also comes at a time when state legislators are weighing bills that could block the proposed ordinance. A pair of bills would prevent cities from enforcing complete bans on the sale of cats and dogs, and would instead require breeders to be recognized by a kennel society.
The Senate version is by Sen. Blake Doriot, R-Goshen. In the House, Rep. Mike Aylesworth, R-Hebron, authored House Bill 1121. Both bills have received committee hearings, but neither has received a committee vote. The Senate bill is also authored by two members of the Senate Agriculture Committee: Chair Sen. Jean Leising, R-Oldenburg, and Sen. Gary Byrne, R-Byrneville.
Please enable JavaScript to view this content.