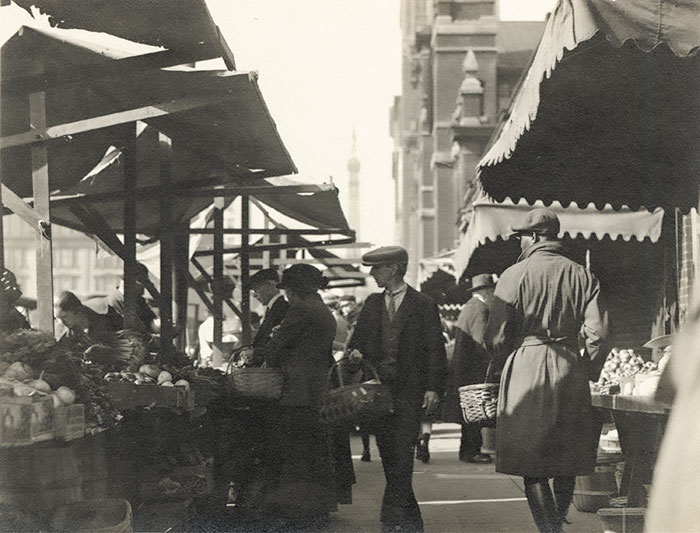 Throughout the early 1900s, vendor booths lined Market Street on market days outside the actual City Market structure, erected in 1886. The street filled with carts and stalls selling locally grown produce from the German south side and other sources.
Sources: Indiana Historical Society, Encyclopedia of Indianapolis
 Credit: This photo is courtesy of the Indiana Historical Society. More images are
available at images.indianahistory.org. 
Please enable JavaScript to view this content.