It took 800 pounds of explosives and just 12 seconds in 2001 to bring Market Square Arena down from where it hulked above its namesake street, blocking the view to the eastern reaches of downtown. It would take seven more years for the "ski ramp"—what locals called the unwieldy Market Street entrance ramp to Interstate 65/70—to come down, too.
Developers have added a range of housing complexes and commercial spots to the arena's footprint and farther east, but residents and business owners say development has still been sluggish.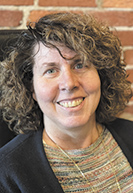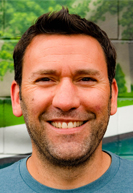 "I remember starting a brewery here and telling people that we were at the corner of College [Avenue] and Market [Street] and literally no one knew where that was, I think largely because of that interstate on-ramp," said Clay Robinson, who co-runs Sun King Brewery. The five-location company's flagship is at 135 N. College Ave.
"I've witnessed this slow, creeping development to the east of the city once the Market Square Arena and on-ramp came down," said Jill White, Cole-Noble Neighborhood Association president. "We did get the Firehouse Square [town houses], and then Hudson [condominiums] and the Packard [condos] came in, so there were some residents, but it's only recently that Market 360, the Grid, Artistry and E'Laan have developed."
Indianapolis hopes to spur more movement with a request for development proposals for historic buildings at 752 E. Market St. and 730 E. Washington St. The former Arrestee Processing Center on Market has been closed since 2017 (except for a section used for the Reuben Engagement Center until 2020) and the Jail II building on Washington will be vacant after inmates are fully moved to the Community Justice Campus in Twin Aire.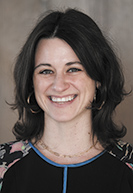 "These properties, specifically, we knew had market value beyond a municipal use," said Department of Metropolitan Development Director Scarlett Andrews. "We thought that maximizing that tax value and also the contribution to the whole neighborhood was more important."
Locals expressed excitement about the development possibilities, as well as the departure of another criminal justice entity. But there can only be so much transformation for two properties facing the constraints of century-old structures and complications caused by an interstate and railroad.
Then and now
Jail II might now be a small-windowed, pink-and-green box, but behind the filled-in frames and pastel paint is a century-old building that began as an automobile manufacturing factory. So did what's now the Arrestee Processing Center.
The city of Indianapolis picked the pair up from Service Supply Co., which by 1981 was the United States' largest supplier of industrial fasteners, according to Historic Indianapolis. Service Supply Co. had bought the buildings in 1969 from Cole Inc., which was what remained of the short-lived but influential Cole Motor Car Co.
Founded in 1909, Cole Motor was the country's second-largest car manufacturer from 1918 to 1921, according to a 1983 National Register of Historic nomination form for what's now Jail II. In 1925, the company folded—but not before earning a spot in Indianapolis' historic automobile manufacturing industry, which once rivaled that of Detroit.
It's why the request for proposals, released Jan. 13, encourages reuse, via a mixed-use project, over demolition.
The request suggests commercial, education, hotel, office and residential space, but the guiding philosophy, according to DMD, is simply to get more people in and around the Cole-Noble neighborhood. That's a pass on "passive," low-activity uses like self-storage, according to the RFP.
"I think with both of these sites, you have the opportunity to further activate and create density, create reasons why people would want to be in the area," Andrews said. "And then, hopefully, there's walkability to these other parts of our downtown and south of downtown."
So what's the hope?
Bike lanes, shops and lunch spots, said Mark Easley, the second-generation owner of Easley Winery, which sits just north of the site, at 205 N. College Ave.
More residential, said Sun King's Robinson and Scotty Z. Wilson, leader of nearby Holy Cross' neighborhood association.
Joe Cole, grandson of Cole Motor's founder, had doubts.
"The buildings are structurally very sound—that's not an issue, but what you can convert them into, I don't know," said Cole, who sold the pair of structures to Service Supply and who still owns several Cole-Noble properties, including Sun King.
For others, the specifics don't matter.
"Anything is better than the jail," said John Burns, who owns the Andrews Florist opposite Jail II, at 705 E. Market St.
"They've been taking people someplace else for a while, but back [before the Arrestee Processing Center closed], we had people every day coming in wanting to use the phone, the bathroom—people wanting to use the lot to park, to go pick up others," he said. "That hasn't been really an issue in the last couple of years, but the trash—that was always an issue."
'Dead zone'
For some locals, redevelopment of Jail II and the Arrestee Processing Center is a chance to move away from the area's penitentiary-heavy environment, which also included the former Liberty Hall Correctional Facility across Washington Street.
Downtown's east side, plus the area several blocks east of I-65/I-70, also hosts multiple social service providers, like Horizon House, Wheeler Mission, the Duvall Work Release Center and more.
"Now that there's an opportunity to maybe share or spread the wealth, so [social services] are not concentrated in a single neighborhood, I think that it would be a mistake to continue on that trajectory," said City-County Council Vice President Zach Adamson. His district covers much of the near-east side.
"We can't do that with sections of the city, just declare them: 'This is where all our social programs are going to go,'" Adamson added. "Because it's a vibrant, you know, viable community over here that is succeeding despite these challenges."
But stripped of its industrial history and recent penitentiary past, the area is a little quiet.
"Between the interstate and Market Square Arena, that was just a dead zone," Cole said, speaking about the impacts on his properties. "The fact that the site was occupied by the jail didn't really affect that much of anything."
"It's been kind of a dead zone over the last couple years, especially with [Jail II and the Arrestee Processing Center] closing and even before," White said. "There wasn't a lot of activity there other than people going to see people in jail. So, we'd love to see it become more vibrant and develop."
Limitations and opportunities
But physical constraints pose big challenges.
Jail II and the Arrestee Processing Center sit on a narrow triangle of land sandwiched between I-65/I-70, a railroad and Washington Street. Pogue's Run, a creek that the city routed underground from New York Street to the White River a century ago, runs directly underneath.
Add the large, boxy manufacturing facilities themselves, retrofitted for their roles in the justice system, and that's a solid set of parameters.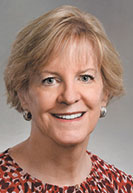 "I think that it's an unusual site given the buildings, given the location, given the transportation corridors on either side of it," said redevelopment expert Abbe Hohmann, who runs Site Strategies Advisory.
"The adjacencies of the interstate and the railroad present some challenges in terms of how the market is going to respond to, you know, whatever use goes in there and what uses are most compatible with those two adjacencies," Hohmann said. "I mean, that's something somebody just has to think through."
And there's some extra weight on redevelopment, from residents and business owners who view Market Street as key to reconnecting the near-east side to downtown, despite the interstate and railroad. Market Street, Washington Street and East 10th Street are the only roads downtown where trains run over bridges, instead of across streets.
"Whatever happens in this space, directly, you know, has a huge impact on how folks connect to our neighborhood and the other east-side neighborhoods from Cole-Noble and the rest of downtown," Holy Cross' Wilson said. "We just want to see something that helps reduce some of the barriers."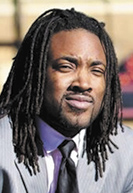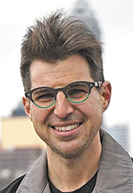 But there are some advantages. The site's location also puts it on the future IndyGo Blue Line, which is designed to run largely along Washington Street to the Indianapolis International Airport. And the buildings are only a mile from Monument Circle and just across the interstate from the planned Elevator Hill, a $250 million development on the 13-acre former Angie's List site in Holy Cross.
"All of these, I do not see them as limitations," said Lourenzo Giple, the Department of Metropolitan Development's deputy director of planning, preservation and design. "And I don't think most designers will see them as limitations but more so opportunities to be able to create something unique in these locations."
"I don't want to act like we're just being overly optimistic or glass-half-full," Andrews added, "but I think being on a transit corridor, being a connector between neighborhoods—like, those are kind-of really positive things when it comes to the opportunity for economic development and an investment by developers."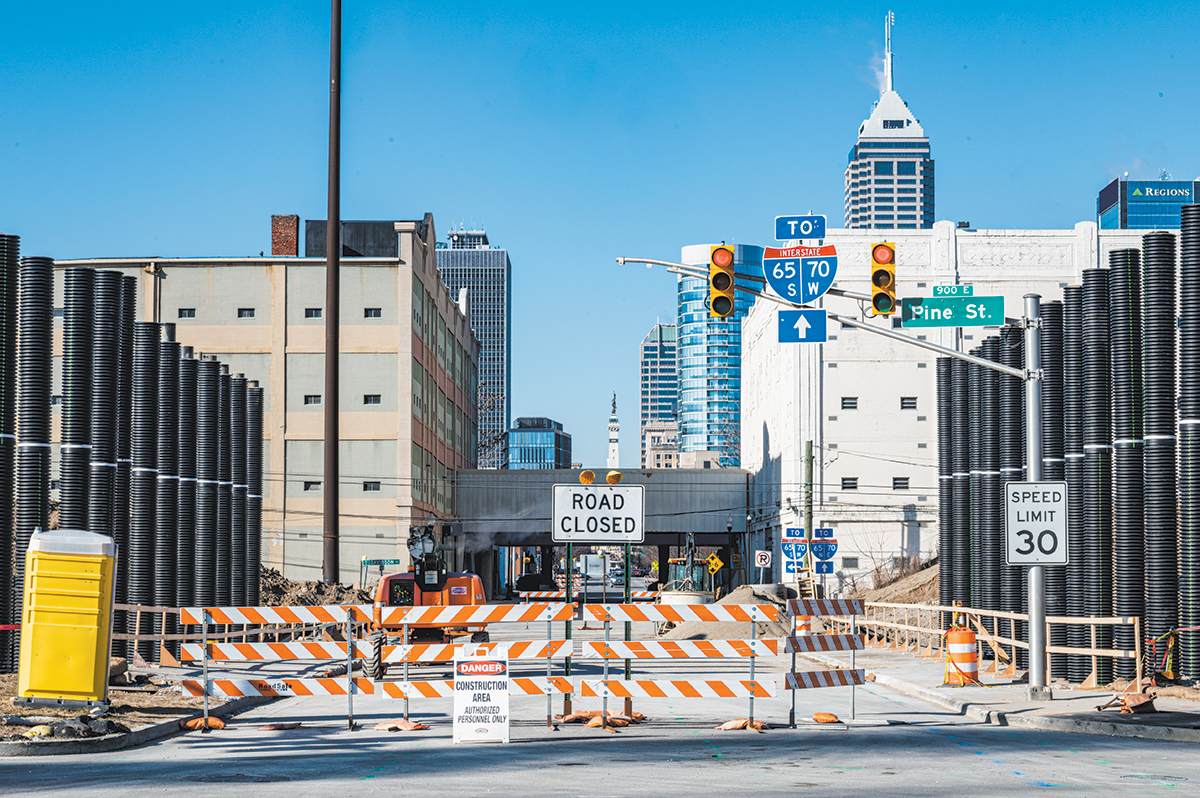 Welcome to Indy
An announcement on reuse could come as soon as midyear, Andrews said.
At least one member of any interested development team must take part in a Feb. 25 site walk, according to the request for proposals. Questions are due March 4, and proposals themselves are due April 1. Then, a development plan will be selected and a financing package will go before the Metropolitan Development Commission and City-County Council.
Despite the site's unique characteristics, residents, business owners and officials alike were optimistic about the prospects for redevelopment.
"I think, ultimately, what we're seeing now is, there's just no other direction to go," Adamson said, referring to development that's already filling in areas north of downtown, west near IUPUI and southeast in Fletcher Place and Fountain Square.
"It is one of the first things that people see when they come into the city, especially … coming up I-65, they're most likely going to exit onto Washington Street," White said. "And that's the building that hits you in the face as you get off the exit. So, it would be nice if people saw something other than a jail as a welcoming to Indianapolis."•
Please enable JavaScript to view this content.