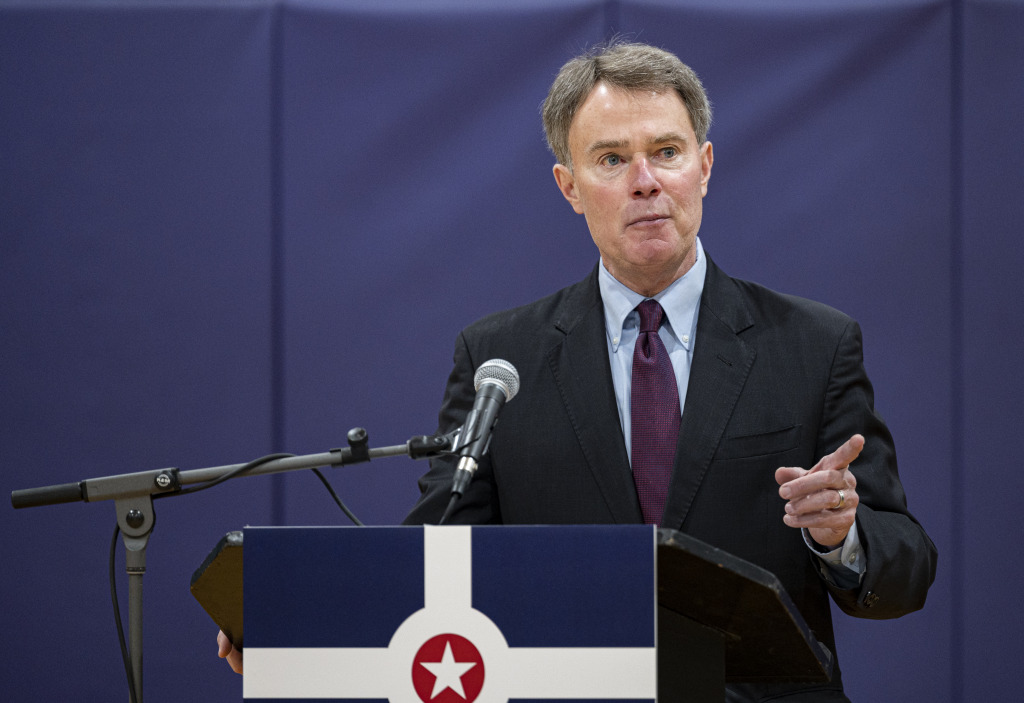 The city of Indianapolis plans to spend $190 million on multiple infrastructure and community-revitalization projects, including a new family services center, forensics lab and improvements to four local parks, it announced Monday afternoon.
Each project in the program, known as Circle City Forward, will range from $7 million to as much as $40 million, with funding coming from new bonds set to replace an expiring property tax levy. The new County Cumulative Capital Development Fund tax levy comes as the city prepares to pay off 2005 pension relief bonds later this year.
The projects include four local parks and a handful of aging structures that house city and county functions. Specifics of each project are expected to be shared during a meeting of the Indianapolis City-County Council's administration and finance committee later Monday. The projects are expected to be completed in the next two years.
The recipients:
— Youth and Family Services Center, replacing juvenile detention center, $40 million;
— County forensics lab, $30 million;
— Frederick Douglass Park improvements, including a new family center, $20 million;
— Animal Care Services facility, $18 million;
— Coroner's facility, $16 million;
— Riverside Park, $11 million;
— Solid Waste garage, replacing current 70-year-old facility, $9 million;
— Broad Ripple fire station, $7.5 million;
— Grassy Creek Regional Park, $7 million;
— Krannert Park, $7 million.
In remarks during Monday's announcement, Mayor Joe Hogsett said the multi-phase program is focused on investing in neighborhoods and ailing public facilities.
"Circle City Forward is an aggressive course of action for Indianapolis, a plan designed to jump-start the economy and drive public investment into our neighborhoods," the said. "This initial investment will upgrade critical government facilities and enhance service delivery to residents."
City officials expect the projects, which will roll out over the next few years, will create hundreds of temporary construction jobs and new investment opportunities in local neighborhoods.
The City-County Council will take up a proposal Monday to authorize the first $19 million for the project, which will go toward preliminary design work and site planning.
City Controller Ken Clark said he expects bonds will be issued in the fall, but work will soon start on determining where some of the new projects will go—in particular, the Youth and Family Services Center, the County Forensics Lab and coroner's facility.
He said while locations for those facilities have not yet been finalized, it's possible they will go at or near the Community Justice Campus southeast of downtown.
Please enable JavaScript to view this content.