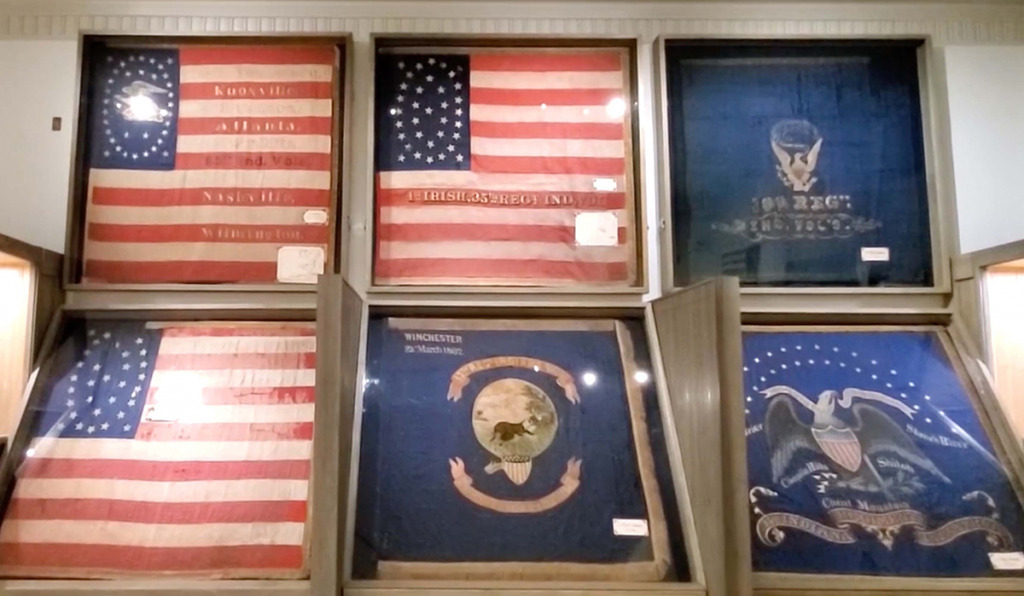 The Civil War Museum located for nearly two decades in the Soldiers and Sailors Monument has relaunched in expanded form three blocks to the north in the Indiana War Memorial, after a leak in the monument's basement endangered the collection.
"In the national standards for museums, you have to be able to control the humidity and temperature, and we just could not do that," said J. Stewart Goodwin, executive director of the Indiana War Memorials Commission.
Curators cleared all of the artifacts from the Col. Eli Lilly Civil War Museum in 2018 and stored them in the Indiana War Memorial at 55 E. Michigan St. The effort to redesign the museum and combine it with an existing Civil War gallery in the memorial has taken about two years, Goodwin said.
"It gave us a lot of opportunities to do some things that we probably should have done a long time ago," he said. "We are now displaying original artifacts that were never, ever on public display. We've gone from displaying one or two original civil war battle flags to where we now have 15 that are on display."
Other never-before-seen artifacts include a tombstone, historical documents, uniform parts, swords and a variety of firearms. Work on the new iteration of the museum was largely completed in late November, and the space in now open for visitors.
"Our staff did a magnificent job in putting this together," Goodwin said. "From the research, design, collecting and building, it was all done in-house."
Meanwhile, improvements continue at the 284-foot-tall Soldiers and Sailors Monument, which was built in 1902 but has been closed to the public for about two years.
Frequently out of service, the elevator to the upper observation deck has been replaced with an all-new system, beyond a refurbished cab. And crews are upgrading the gift shop, which is also is switching to merchandise made only by Hoosier vendors.
The observation deck and gift shop are expected to reopen to the public in late January, Goodwin said.
The Civil War Museum is open from 9 a.m. to 5 p.m. Wednesday through Sunday at the Indiana War Memorial, 55 E. Michigan St.
Please enable JavaScript to view this content.