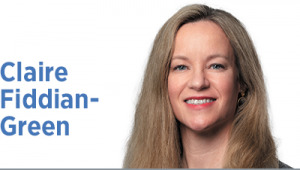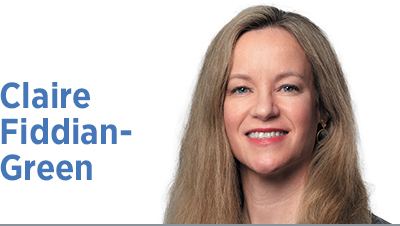 Political polarization and distrust in our government and other institutions seem to be increasing every day.
According to the Pew Research Center, the number of people in either political party who reported a "very unfavorable" opinion of the other party rose dramatically from 1994 to 2022 (17% to 54% of Democrats; 21% to 62% of Republicans). The 2023 Edelman Trust Barometer ranks the United States' level of polarization alongside that of countries like Argentina and Colombia.
Further, in Pew's most recent study of public confidence in institutions, fewer than 20% of Americans said they trusted the federal government to do what is right "just about always" or "most of the time," among the lowest measures in nearly 70 years. Not only are these opinions significant risks to our democracy, but they also jeopardize the strength of our economy. Studies show strong democracies foster economic growth, and weak democracies can do more harm than good. The long-term effects of a strong democracy include substantially higher GDP growth when compared to a country with a weak democracy.
One contributing factor to this increased polarization and distrust is a decrease in civic knowledge and engagement. In a 2016 survey by the Annenberg Public Policy Center, one in four Americans was unable to name the three branches of government. A 2017 study conducted by several civics-related organizations noted the effects of "civic deserts" on U.S. residents, in which 60% of all rural youth and 30% of urban and suburban youth live in areas with few or no opportunities for people to "meet, discuss issues or address problems."
Fortunately, Indiana has taken positive steps in recent years to bolster civic education in schools. Employers can also play a key role in addressing these challenges through the workplace. According to the same Trust Barometer, respondents trust "my CEO" and "my colleagues" far more than government leaders or journalists. With that in mind, employers can do two things to increase civic awareness and engagement.
First, organizations can help educate their employees. As profiled in a recent New York Times article, hundreds of German companies have begun offering workshops on civics and democratic principles. These workshops focus on how to recognize and respond to misinformation as well as teach the basics of democracy in a nonpartisan environment and encourage civic involvement.
Not only does this approach help increase civic involvement, but it also fosters better relationships among colleagues and provides employees in public-facing roles with tools to respond in relevant situations.
Second, businesses can encourage their employees to vote. During the 2020 general election, two-thirds of registered Americans voted, with Hoosiers voting at a similar rate. While this is higher than we've seen in decades, some of that increase has been attributed to a greater share of voters choosing absentee ballots due to the pandemic. In 2020, 61% of registered Hoosiers voted using absentee ballots, up from 33% during the 2016 election.
With the pandemic's effects receding, many who are eligible might choose not to apply for an absentee ballot, making in-person voting even more important. Employers can support their employees by offering paid time off to vote during early voting periods or on Election Day, as well as reminding their employees to register before the deadline and offering information on available polling places.
Employers can help decrease polarization in our country, ensure the U.S. continues to thrive economically, and help to bolster our democracy and its core institutions by investing in civics education and encouraging civic engagement.•
__________
Fiddian-Green is president and CEO of the Richard M. Fairbanks Foundation, whose mission is to advance the vitality of Indianapolis and the well-being of its people. Send comments to ibjedit@ibj.com.

Click here for more Forefront columns.
Please enable JavaScript to view this content.