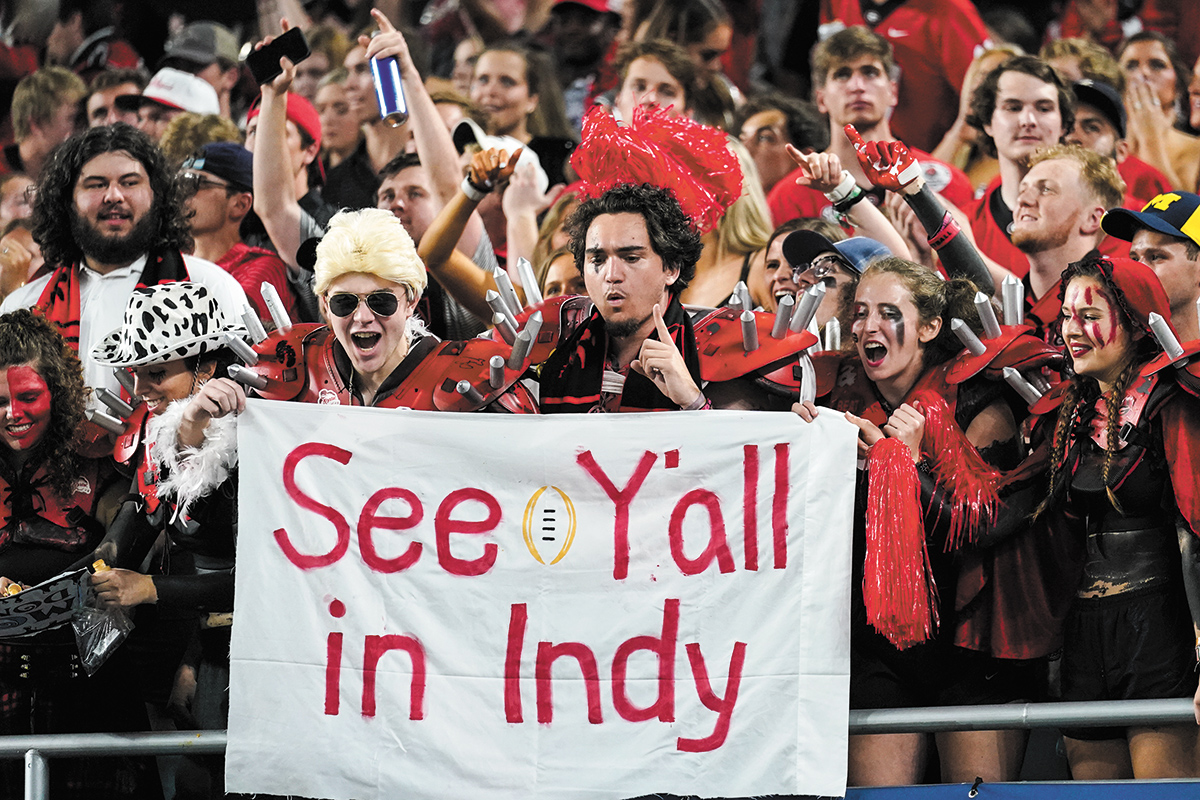 Indianapolis has hosted a Super Bowl, the entire NCAA Men's Basketball Tournament just last year and too many other championship events to count. It's also set to host the NBA All-Star game in 2024.
So why do local organizers of the College Football Playoff National Championship say Monday's title game—and the fan events surrounding it—is so important to establishing the city as a place where big events shine?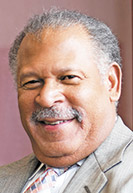 Because football remains the top U.S. spectator sport in the United States. Because Indianapolis is the first cold-weather city to host this championship. Because more than a thousand journalists will be on site talking about Indianapolis to millions of fans on TV.
And, perhaps most important, because the competition to host mega events is ever increasing.
"There are no guarantees—there's a lot of competition for these big events—but Indianapolis has done a nice job of putting some packages together," said Milt Thompson, a local attorney at Bleeke Dillon Crandall and a consultant with Grand Slam Sports.
"And to be able to do these sorts of things on a big-time scale … we're getting more experienced at it than anybody else, which will pay off in the long run."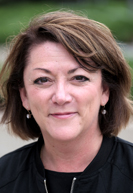 That payoff can be huge, officials say. The college championship is projected to mean $150 million in direct economic impact for the city, thanks to some 100,000 people expected to be here over a four-day span, staying in local hotels and eating in local restaurants.
So is the investment. The Indy Championships Fund—a group staffed by the Indiana Sports Corp.—raised some $25 million to host three championship events over two years (the NBA All-Star Weekend was postponed due to the pandemic). Thousands of local volunteers will help pull off the event.
But Susan Baughman, president of the College Football Playoff Host Committee, said the effort is worth it.
"Our ability to host the College Football Playoff National Championship at a really high level and in an enhanced way paves the path to, one, get it back again, and to also get that second look at another Super Bowl, although we don't know how and when that might come about," she said.
"I think it also shows that we're well beyond 'basketball-only,'" she said. "We have so many abilities to serve different sports, different types of conventions."
Ryan Vaughn, president of the Indiana Sports Corp., stopped short of comparing the football championship directly to other major events of the past, but he said it "is as important as any other event the city has hosted in its history."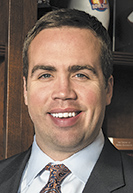 Vaughn said hosting the game along with the NCAA tournament in less than a one-year span is sure to be one of the biggest accomplishments in the city's 40-year history of hosting major sporting events.
"It's surely been a special year in Indy," he said. "The fact that we were able to host the two biggest college championships in the same year really speaks to all the hard work and dedication of those who, over the past 40-plus years, have helped build a reputation of excellence and spirit of collaboration in Indy that is recognized throughout the country."
What will be the impact?
The College Football Playoff will be among the largest influxes of sports-related revenue in Indianapolis history. By comparison, the 2012 Super Bowl brought in $278 million, while the 1987 Pan Am Games resulted in roughly $175 million, according to studies conducted by groups hired to create estimates.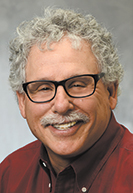 But Mark Rosentraub, a sports business expert at the University of Michigan, told IBJ he expects only 15 cents to 20 cents of every dollar that comes to Indianapolis during the four-day weekend to remain in the city, whether at restaurants, hotels or the stadium.
"I think the [economic] impact on Indianapolis is really quite marginal," he said.
A more significant potential impact, Rosentraub said, will be the approximately 1,000 media members Visit Indy estimates will descend on Indianapolis this weekend.
The NCAA basketball tournament is bigger than the CFP championship, "because you have many more teams and you have many more people," Rosentraub said. "But this is a media event, so the city is going to get a lot of press, which puts Indianapolis in a very good position; a lot of the writers will say good things about Indianapolis."
Whether that pays off in the long run remains to be seen, he said.
Many media members will likely be camped at their hotels or elsewhere in the city during their downtime, rather than at the stadium, due to new restrictions on access to athletes and coaches—including the adoption of virtual press conferences by the College Football Playoff organization.
Event organizers are more optimistic, saying that, in addition to an estimated 70,000 fans in town for the game, thousands more will likely come downtown for concerts and other ancillary events.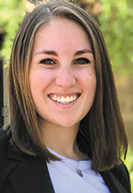 Front Office Sports reporter Amanda Christovich, who covers the collegiate sports business landscape, said it's "very significant" for Indianapolis to play host to both major championships within 10 months.
Christovich said if the CFP is forced into last-minute COVID restrictions due to the omicron surge, there are few places better than Indianapolis for that switch, because the city's done a bubble already.
Indianapolis is "a great city to host this right now," she said. "If what happened last year tells us anything, the CFP seems to be very intent on this game happening … using the protocols they have in place."
Christovich said the CFP is a "major, major economic force," much like the NCAA Men's Basketball Tournament, though money from football isn't passed through the NCAA and instead goes directly to teams and conferences.
Following the 2020 CFP championship, the year for which data is most recently available, the playoff distributed $475 million to participating conferences and schools. Following the canceled NCAA basketball championship in 2020, the NCAA distributed $225 million, down from the typical $600-million-plus it normally divvies up.

Kicking off the year
The college championship is expected to set the tone for what's expected to be a busy 2022 convention and event slate for Indianapolis, with more than 250 events scheduled.
But the game will also be the last high-profile sports event the city will host for at least two years. The next one on the calendar is the 2024 NBA All-Star Game.
Still, as with the Super Bowl and past Final Fours, local officials are confident the event will serve as a springboard for interest in the city. Local officials have already said they want to woo the NFL Draft, along with another Super Bowl, but those commitments would likely be years away.
Visit Indy, the city's tourism agency, plans to host eight groups during championship weekend that are considering Indianapolis for events that—assuming the city landed them all—could have an economic impact as high as $350 million.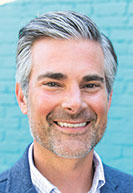 The groups "will see firsthand how our connected convention package works amidst a large-scale event, and we feel confident this time-tested strategy will translate and produce future business," said Visit Indy Vice President Chris Gahl.
That includes both sports and non-sports events. Indianapolis is trying to keep the NFL Combine and attract the NFL Draft—both of which are in active bid cycles.
"Whether that's going after another Super Bowl, whether it's going after [this game] again, whether it's extending our relationship with the NCAA or diversifying our sports portfolio even further, it's only natural and healthy to think and strategize about what's next," he said. "And Indy has always done a remarkable job taking care of what's in front of us while also spending time, effort and energy on the horizon."
The Indiana Sports Corp.—which is playing a secondary role in the College Football Playoff compared to the leading role it had for the NCAA tournament—will likely also host several groups throughout the weekend, including the night of the game in a suite it has reserved at Lucas Oil Stadium.
The organization didn't specify how many groups it plans to entertain, but Vaughn indicated key decision-makers will be on hand to see the game.
"We're always focused on the future and what key events we can help drive to the city and state," he said. "We have several bids out for premier championships in a variety of different sports. Whether it be collegiate, Olympic or professional sports, our pipeline of opportunities [is] strong—and success with the College Football Playoff National Championship will only enhance our ability to attract and retain those key events."
For Thompson, the question of the championship's influence on future success can be answered by looking at how the city already compares.
"Name another city who could do it better—name another city that could do it at all," he said. "The one thing about this town here is, if you're involved in the sports business, there's always more to come."•
Please enable JavaScript to view this content.