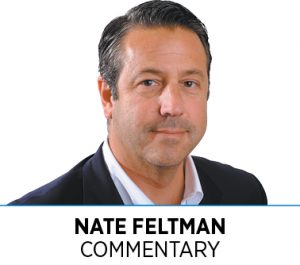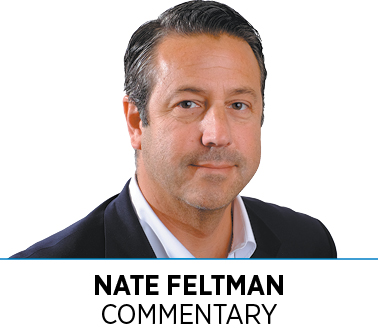 Later this year, IBJ Media will recognize the most influential business and community leaders in our state. Recognition programs are nothing new for us, but what is new is our enhanced statewide focus as a result of our acquisition of the Inside INdiana Business platform late last year.
Of course, central Indiana will be well represented on our list of the state's most powerful and influential. But rather than limiting our focus to central Indiana, the most influential Hoosiers will also come from Evansville, Fort Wayne, South Bend, the Region and beyond.
I believe this new initiative will play an important part in our goal to help better connect the different regions of our state. In the end, when I speak about connectivity, I am referring to Hoosiers connecting and communicating with one another in an effort to better understand the policies and initiatives that will help make each region of our state thrive and, as a result, the state as a whole.
This effort will also help me and my colleagues with Inside INdiana Business, the Indiana Lawyer and the Indianapolis Business Journal improve our knowledge of the economic drivers throughout our state and the Hoosiers shaping our state. In turn, we will be able to provide Indiana business, political and civic leaders with more of a statewide perspective as we continue to enhance our statewide coverage through our multiple media platforms.
The most influential leaders will come from all industries. Leaders will not be ranked in terms of who is "most influential"; rather, we will list the influential leaders by industry. We anticipate approximately 10 industry groupings and approximately 250 Hoosiers to be named to the most influential list.
Our goal will be to produce a powerful informational resource for our readers, viewers and listeners. Each of the influential people will be profiled in a magazine (print and digital) that will be distributed to subscribers inserted in an IBJ issue and at IBJ.com. The printed version of the magazine will serve as a handy desk reference. We will also have features on some of the leaders throughout the year on our various platforms.
Nominations for our state's power brokers will begin later this month. Current elected officials will not be eligible. Not all on the list will be known statewide figures, but certainly, each will wield influence locally. Those no longer active or who live outside Indiana will not be eligible. More details on the qualifications and the nomination process will follow soon.
No doubt, we will put some people on the list who do not want to be included and we will leave some off who will be disappointed. Because we intend the list of our state's most influential leaders to become an annual affair, it will certainly change year to year.
We anticipate that there will be names you recognize, but I'll bet there will be some names from around the state that are less familiar, especially people who live and work in a different region of our state from you. Bringing those less-familiar names to the attention of our readers, viewers and listeners is certainly intentional and, we believe, valuable as you work to grow your business or organization.
Please assist us in our efforts to assemble our first list of our state's most influential leaders when the nomination process opens. I'm confident our team will provide you with an engaging and valuable resource. I can't wait to unveil the list this summer!•
__________
Feltman is publisher of IBJ. Send comments to nfeltman@ibj.com.
Please enable JavaScript to view this content.