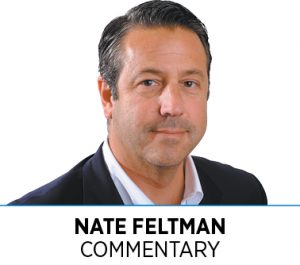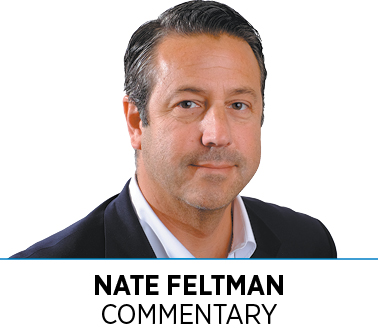 In this week's edition of IBJ, you will notice a new section titled "Inside INdiana Business Statewide Roundup"—a two-page spread dedicated to stories from around the state. You will find more than a dozen stories that, but for IBJ Media's acquisition of Inside INdiana Business, would not have appeared in IBJ.
This new, permanent section will feature stories produced, written and edited by our new colleagues: Gerry Dick, Alex Brown, Wes Mills, Reed Parker and Mary Roberts. Business news from places like Lafayette, Terre Haute, Hammond, New Albany, Elkhart and beyond will now be more readily available to IBJ readers.
We know that many of our IBJ readers moved to central Indiana from other parts of the state. I grew up in Mishawaka, named after Princess Mishawaka, daughter of Shawnee Chief Elkhart (bet most IBJ readers didn't know that bit of history). I'm excited that we now will give many readers a glimpse of what is happening in their hometowns.
This week, we feature one of the largest employers in Mishawaka—AM General, the manufacturer of Humvee military vehicles. While AM General's headquarters is in South Bend, its manufacturing plant is in Mishawaka, right down the street from my high school alma mater, Penn High School.
There's also a story about Oliver Winery in Bloomington, a merger involving Evansville-based Old National Bancorp and a company moving to the River Ridge Commerce Center in Jeffersonville. Other stories come from Merrillville, Michigan City and Winona Lake.
For IBJ's readers who grew up in central Indiana, our hope is that you will begin to learn more about the happenings in other parts of our state—the opportunities, challenges and differences from community to community.
I have had the good fortune to spend time in all corners of Indiana and see firsthand the wonderful differences and assets that make up our great state. We look forward to providing news and insights from across Indiana to our viewers, readers and listeners interested in Hoosier businesses—no matter where they might live.
Accurate, reliable information is key to making business decisions, building a company, finding a new job opportunity, engaging in our communities and simply being a well-informed citizen. Our ultimate goal is to become your trusted destination for statewide business news, as well as data, events and products that help you and your business succeed.
The new Inside INdiana Business Statewide Roundup is just a first step in our work to become a one-stop shop for Indiana business news. Work is underway to enhance our statewide coverage through the Inside INdiana Business platform. We also will soon roll out content in conjunction with our locally owned television partner, WISH-TV Channel 8.
In this regard, we are excited about two locally owned media companies teaming up to ensure that central Indiana residents stay informed. Both IBJ Media and WISH-TV share a similar story: Both at one time were owned by out-of-state groups; now both companies are owned by Hoosiers, reporting on Hoosiers. Stay tuned!
Finally, our combined IBJ Media/Inside INdiana Business team has many more ideas about how we can play a bigger role in the connectivity, education, engagement and economic development of our state. We look forward to receiving your feedback as we try new products and reimagine a 21st century, statewide multimedia company.
In the meantime, send us your ideas. We look forward to feedback!•
__________
Feltman is CEO of IBJ Media. To comment, email nfeltman@ibj.com.
Please enable JavaScript to view this content.