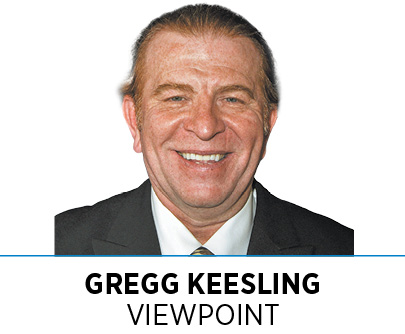 The United States is the second-largest producer of e-waste worldwide. Roughly 7 million metric tons of e-waste were dumped into U.S. landfills in 2019.
E-waste is electronic equipment that has reached the end of its useful life—like cellular phones, televisions, microwaves, computers and cameras. If not disposed of properly, these can release toxic material into landfills, causing environmental and health problems.
At its core, this "waste" is rich in valuable material such as gold, silver and platinum. We are throwing away billions of dollars every year in resources, putting people and communities at risk and filling our landfills with precious materials that could be recycled.
But there's an equally insidious way that we're tossing away billions of dollars every year and failing individuals, families and communities.
The true cost of mass incarceration in the United States is estimated at more than $180 billion a year. And the carceral system itself doesn't reduce crime. Instead, because of lasting impact of permanent punishments that deny jobs for people with criminal records, the talents and skills of people and entire communities are, in effect, thrown away.
The racist overreach of the criminal legal system means Black, Latin American, indigenous and other people of color are disproportionately hurt by joblessness because of their criminal record.
Even before COVID-19, the unemployment rate for formerly incarcerated individuals was more than five times the national rate, at 27%, with a disproportionately higher rate for Black men and Black women, at 35.2% and 43.6%, respectively. Beyond the immediate costs of the criminal legal system, denying jobs for millions of people comes with enormous costs to individuals, families and communities in the form of extreme poverty and hardship, lost local and state tax revenue, and higher costs for other public services.
Enter RecycleForce.
RecycleForce is a certified electronics recycler, providing environmentally sound solutions for managing end‐of‐life electronics in Indianapolis. And we do it by employing people with criminal records within our employment social enterprise who at their core have a wide range of skills and talents. We also offer support services like professional and peer mentoring, high school equivalency instruction, housing resource assistance, driver's license reinstatement, counseling, reestablishment of child support, financial literacy and tax preparation assistance.
Every single dollar we invest in this program yields $1.20 in returns to our communities and society. And programs like ours across the country are similarly supporting pathways to employment for people with criminal records and yielding significant returns.
It's time for Congress to invest in these approaches at scale. The American Jobs Plan includes resources dedicated to supporting subsidized employment programs like ours. With these kinds of investments, programs like RecycleForce could help a greater number of people get jobs and recycle more waste. It's a win-win-win for individuals, communities and the environment.
Discarding human potential is as nonsensical as throwing away precious metals in our landfills. We have a unique opportunity right now to change this for the betterment of us all.•
__________
Gregg Keesling is president and CEO of RecycleForce.
Please enable JavaScript to view this content.