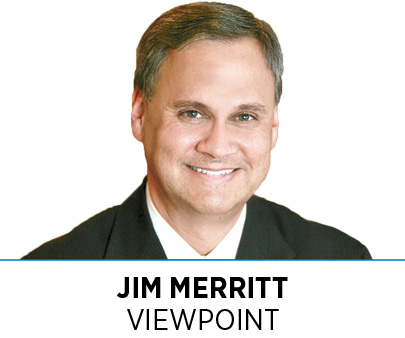 The ability to connect to the internet is more important than ever.
It's a lesson we've learned—sometimes painfully, often repeatedly—as we've navigated a year of distance learning and remote work. And more pandemic isolation is possible should COVID-19 surge again.
That's why I believe we must redouble our efforts to quickly expand broadband access and promote broadband adoption in Indiana.
As the former chairman of the state Senate committee that oversees utility regulation, I have long advocated for the expansion of broadband throughout Indiana. My colleagues and I worked to reduce deployment barriers and create a light regulatory environment to encourage broadband investment. This work, along with continued investment and innovation from our state's internet service providers, has been fruitful.
But we must do more, and we must do it quickly if Indiana is to keep pace with technology. Thankfully, there is some good news on this front.
The federal government will be distributing over $20 billion in Rural Digital Opportunity Funds, of which Indiana will receive $169 million. We are in the second of four years of $60 million in Connect America Funding designated to Indiana, and also awaiting the building of infrastructure through the $100 million in Next Level Connections Fund. If the Indiana House of Representatives budget becomes law, this fund will grow to $250 million.
But these efforts address only one part of the digital divide.
We know that many Hoosiers who have access to digital infrastructure are unable or unwilling to subscribe. When so many in our state are struggling to put a meal on the table, they will inevitably struggle to have devices and a broadband subscription. Building new infrastructure will not bridge this gap. We must also invest in broadband adoption and digital literacy programs.
One transformative broadband bill proposed by state Sen. Andy Zay is working its way through the legislative process. It moves Indiana forward and deserves prompt approval.
Indiana has historically lagged the nation in adopting broadband services. Many local communities have tried to respond with a patchwork of policies. And we've seen a remarkable response from Indiana's ISPs that have helped schools and organizations provide low-cost broadband access, reduced-price computer equipment, and digital-literacy training.
But we must do more. I urge leaders to formalize a statewide broadband adoption and digital-literacy program. We can use a public-private partnership model and set the groundwork for making a meaningful difference in helping Hoosiers connect to digital infrastructure.•
__________
Merritt is a former Republican state senator from Indianapolis.
Please enable JavaScript to view this content.