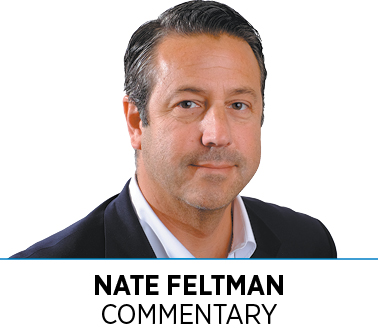 I recently experienced the loss of my best friend and business partner, David A. Hartley Jr. Dave was more than a brother to me. For 35 years, we experienced together life's ups and downs. In business, we went to war together and survived many battles, which of course only made us closer. No matter what life threw at us, I always knew he had my back and I had his. As a result, we shared a special, unbreakable bond.
Dave was a true entrepreneur and saw opportunity where many did not. In the health care field, he acquired and led Home Health Depot and grew it into one of the largest and fastest-growing respiratory and durable-medical-equipment suppliers in Indiana and the Midwest, becoming known for exceptional patient care. More recently, Dave formed Indiana Liquor Group and, in the span of only two years, acquired 50 packaged liquor stores in small towns throughout north central Indiana, quickly becoming the second-largest retail liquor group in Indiana.
Dave brought me along for the ride in both ventures and taught me a great deal about growing and running a business. Dave dreamed big and never saw the downside; the lawyer in me protected our downside and would sometimes moderate his grand plans just a touch. Eventually, he taught me to look more at the upside, and I taught him to not always swing for the fences. We made a great team and made each other better.
One year ago, Dave began to experience shortness of breath and soon received the terrible news that he had idiopathic pulmonary fibrosis, a progressive lung disease that results in scarring of the lungs. The only route to survival is a full lung transplant. Dave's disease progressed faster than expected and, as a result, he ran out of time before donor lungs could be found on the national organ donor registry.
It is often not until tragedy strikes that we realize the fragility and preciousness of life. I have often thought about being an organ donor, but for some reason hesitated and did not say yes when asked at the BMV. Dave's battle and our loss of an incredibly talented, inspirational and generous friend, brother, father and husband has inspired me and those who knew Dave to become organ donors. Dave had already made the decision years ago to donate his healthy organs so that someone else could live.
Through Dave's experience, I learned a great deal about organ transplants, including the fact that we have a top-ranked, world-class transplant group and facility at Indiana University Health. The doctors, nurses, respiratory therapists and entire team at IU Health Methodist Hospital are first rate. A special thanks to Dr. Mrunal Patel, Dr. David Roe and Dr. Chad Denlinger for their expert care of Dave. Dave's wife, Gina, and I are especially grateful to Dr. Patel for his attentiveness and compassionate bedside manner.
Dave left an incredible legacy of generosity and living a life full of meaning that his family and friends will now work to carry on. Last year, he founded Spirits for Smiles. The not-for-profit coordinates and provides funding, in the communities where Indiana Liquor Group operates, for quality dental care for those who cannot afford it.
Dave's passion to make a difference in people's lives only increased as he began to understand just how many Hoosiers go without proper dental care due to economic hardship. He told me recently that applications for support from Spirits for Smiles has outpaced available funds and he was planning a summer gala to benefit Spirits for Smiles. The gala will go on this summer.
Thank you, Dave, for inspiring me and so many others. Rest in peace, my friend.•
__________
Feltman is a shareholder and CEO of IBJ Media. To comment, email nfeltman@ibj.com.
Please enable JavaScript to view this content.