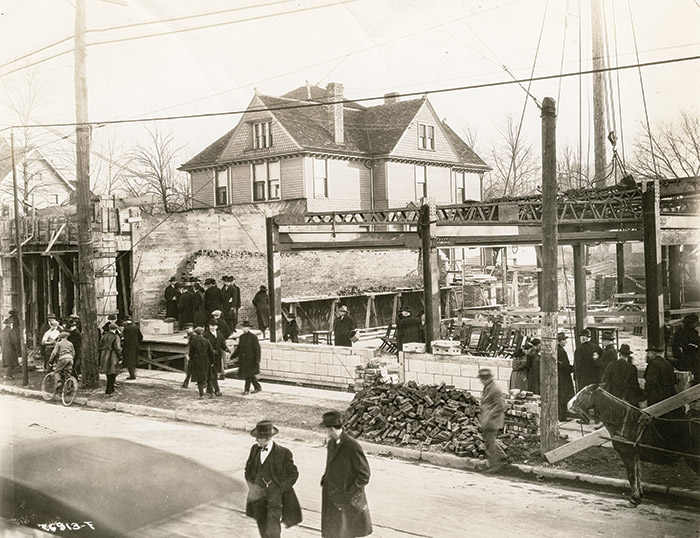 The cornerstone for the Irvington Masonic Lodge No. 666—a triangular building that still stands at 5515 E. Washington St.—was laid in 1921. The building was finished the following year. The lodge included a bottom floor used for retail—and was once home to the Irvington Post Office—while the upper floor was used for meeting space. In the 1920s, the building was rumored to be a secret meeting place for the Ku Klux Klan. Mosaic Church and Irvington Vinyl and Books are in the building today.
Source: Indiana Historical Society
Credit: The photo is courtesy of the Indiana Historical Society and is part of the W.H. Bass Photo Co. collection. More images are available at images.indianahistory.org.
Please enable JavaScript to view this content.