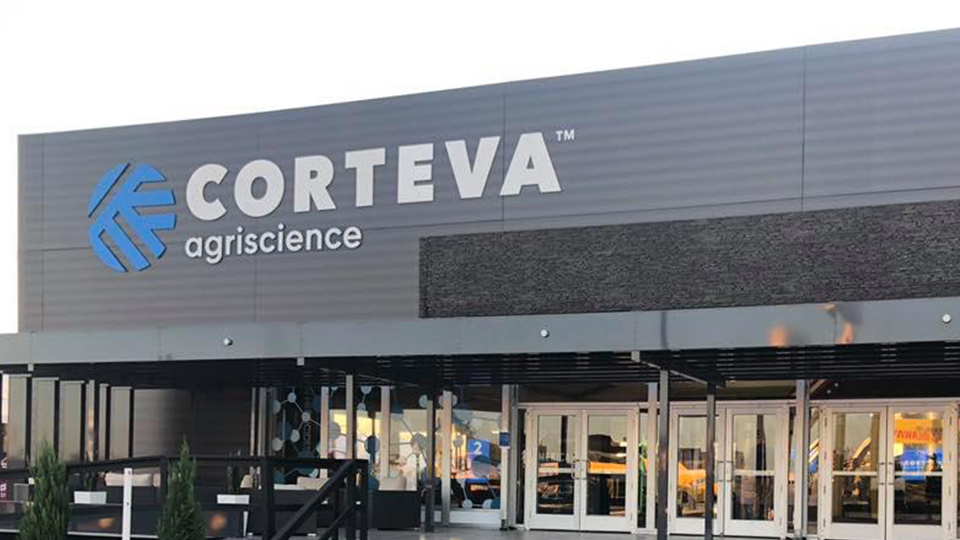 Three U.S. chemical companies, including Indianapolis-based Corteva Inc., say they have reached a $1.185 billion settlement deal over complaints about toxic pollutants known as "forever chemicals" in drinking water systems.
The pollutants, polyfluoroalkyl and perfluoroalkyl substances—commonly known as PFAS—can be found in many industrial and cosmetic products and have been linked to infertility, thyroid disorders and several types of cancer. The chemicals have been found in drinking water consumed by thousands of U.S. communities and in products used by millions of Americans.
The substances are called "forever chemicals" because they do not naturally degrade in the environment. They also move easily through soils, contaminating drinking water sources and affecting fish and wildlife.
An agreement was reached Friday by DuPont de Nemours Inc., the Chemours Company and Corteva Inc., to "comprehensively resolve all PFAS-related drinking water claims of a defined class of public water systems that serve the vast majority of the United States population," the companies said in a joint statement.
"The companies will collectively establish and contribute a total of $1.185 billion to a settlement fund," it added.
Corteva, a publicly traded company based on the northwest side of Indianapolis, makes agricultural seeds, insecticides and herbicides. The campus was known for nearly two decades as the home of Dow AgroSciences, before a series of mergers and spinoffs occurred, starting about five years ago.
PFAS chemical components are found in commercial and industrial products including fire extinguishing foam, food packaging, household cleaning products, shampoos and cosmetics, and nonstick cookware.
Several U.S. states and other countries have banned certain types of PFAS, and many major companies say they will discontinue their use, but the compounds have shown up in the water supplies of communities across the world.
Because of their persistence in the natural environment, "many PFAS are found in the blood of people and animals all over the world and are present at low levels in a variety of food products and in the environment," according to the Environmental Protection Agency. The agency warned last year that the chemicals pose a greater danger to human health than regulators previously thought.
The impact of PFAS exposure on human health remains "uncertain," according to the Centers for Disease Control and Prevention.
Friday's settlement deal came ahead of a trial scheduled to begin Monday at the U.S. District Court in Charleston, S.C., in a claim brought by residents in Stuart, Florida—one of hundreds of similar claims across the nation alleging harm from PFAS. The deal still requires approval by the judge overseeing the claims, the Associated Press reports.
"This agreement represents the first of many steps to begin to redress the harms of PFAS contamination in America's drinking water supplies," law firms representing plaintiffs said in a statement to the AP.
"This settlement by DuPont, in our mind's eye, deals with really just a fraction of this contamination," Michael London, a lawyer in one of the firms bringing legal action, told the news agency.
The settlement excludes some water systems, including those owned by states or the federal government, and smaller water systems.
In March, the EPA proposed the nation's first drinking-water standards for PFAS, which could require water utilities to detect and limit PFAS to 4 parts per trillion. The proposal could force the companies to spend billions of dollars to comply with the EPA's planned limits.
Many lawsuits are ongoing against companies that use PFAS in their products. New Mexico's attorney general on Thursday sued 21 companies that manufactured "forever chemicals," seeking compensation for environmental damage and cleanup costs. Meanwhile, in Australia, landowners whose properties were contaminated by PFAS secured a $132.7 million settlement from the government last month. The lawsuit said the government had failed to prevent the chemicals, used in firefighting foam on air force bases, from escaping into nearby soil and groundwater.
Others are seeking solutions in technology. Canadian researchers said this year that they had developed a filter method to remove "forever chemicals" from drinking water and potentially destroy the compounds permanently.
Please enable JavaScript to view this content.