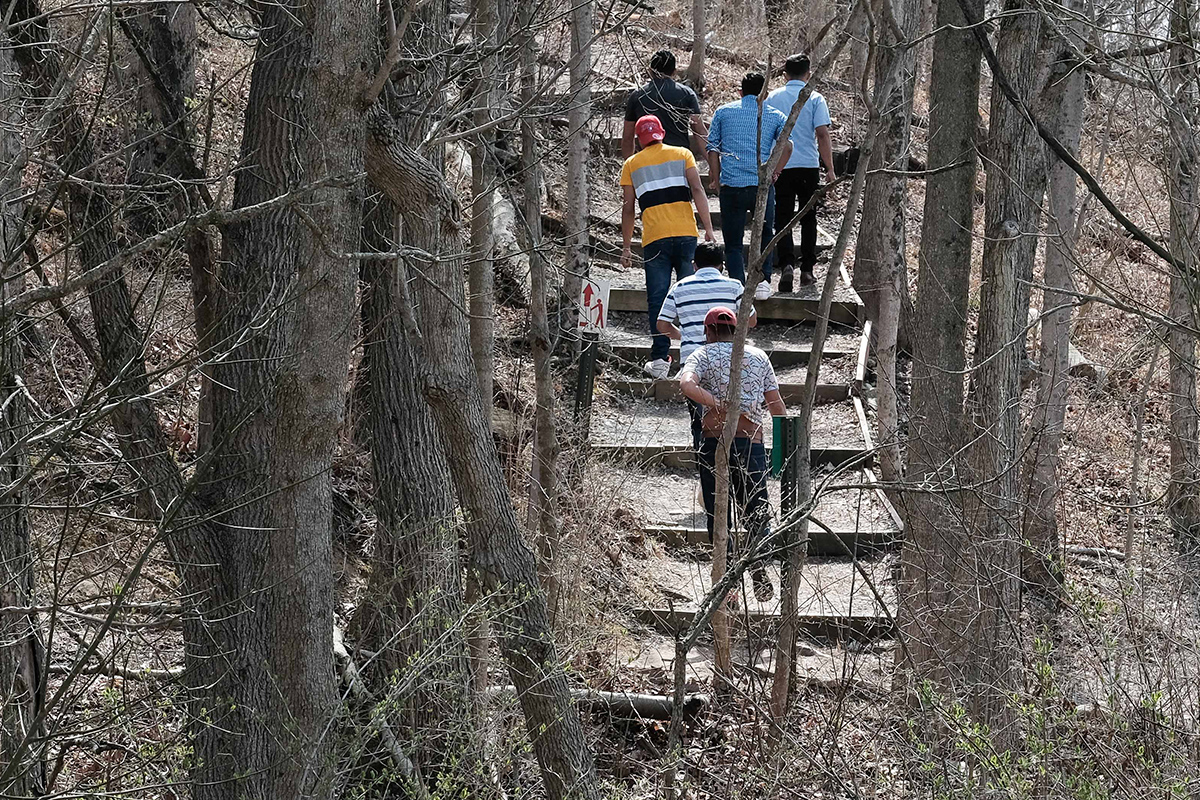 Indianapolis has long been low on public green space and the funds to add more. But that could change, as local officials and not-for-profits explore the potential sale of carbon credits to finance green space acquisition and preservation.
The Department of Parks and Recreation has enjoyed some recent budget increases, and the city last year made a string of land purchases that totaled 90 acres. But officials and studies indicate Indy Parks' annual budget still comes short of what's needed to maintain existing property—let alone acquire more land.
Public parks compose just 4% of Indianapolis' land, well under the national median of 15%, according to San Francisco-based conservation organization The Trust for Public Land.
In an effort to raise money to fill the gap, the City-County Council's new Environmental Sustainability Committee, local not-for-profits and, to some extent, Indy Parks and the Office of Sustainability, are taking a careful look at carbon credits as a potential funding mechanism.
The concept raises money by selling carbon credits to companies and other entities that wish to offset their greenhouse gas emissions by investing in carbon-reducing forestry projects or related initiatives.
More areas around the country are establishing carbon credit programs, not for massive, at-risk forests abroad, but for their smaller, urban counterparts at home.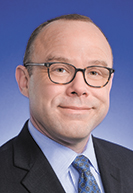 City-County Councilor John Barth, chair of the Environmental Sustainability Committee, said other cities, including Seattle and Austin, have been experimenting with the credits, which provides some information about what's possible.
"I don't think credits, at their current state of maturity, would be able to fund anything in a material way," Barth said this week. "But I do think it's an important first step, because I think this market is going to develop, and we need to have expertise … as it becomes more mature."
The push has been several years in the making. In the Thrive Indianapolis plan, adopted in 2019, the city committed to bumping its per-capita parks spending from $26 to at least $50.
A 2020 Commission on Environmental Sustainability noted in a concluding report that Indianapolis' planning process "presently does not assign monetary values to benefits related to air and water quality protection, physical and mental well-being, and/or carbon capture to open spaces that could be harmed by a proposed greenfield development."
And in February, the Environmental Sustainability Committee heard a presentation by the Indiana Forest Alliance on a December report cataloging Indianapolis' privately owned forests. As IBJ reported late last year, the project found private forests provided $258 million worth of carbon, stormwater, air quality and other benefits annually.
The 11-member group's next task is finding ways to fund maintenance and acquisitions. At its May meeting, the committee is expected to hear presentations by council staff and others on some potential mechanisms.
"Part of what I wanted to do with this committee was start to push Indianapolis into the forefront of thinking about how to address climate issues, and this is an example of that," Barth said.
One option that been mentioned by the Indiana Forest Alliance, Carbon Neutral Indiana and Keep Indianapolis Beautiful is the third-party registry City Forest Credits. The Seattle-based not-for-profit, founded in 2015, is prominent in the emerging urban carbon credit space.
The registry administers carbon-reduction quantification methodologies, coordinates with third-party verification entities, and issues and tracks credits. City Forest Credits offers two general credit tracks, with one for forest preservation and another for plantings.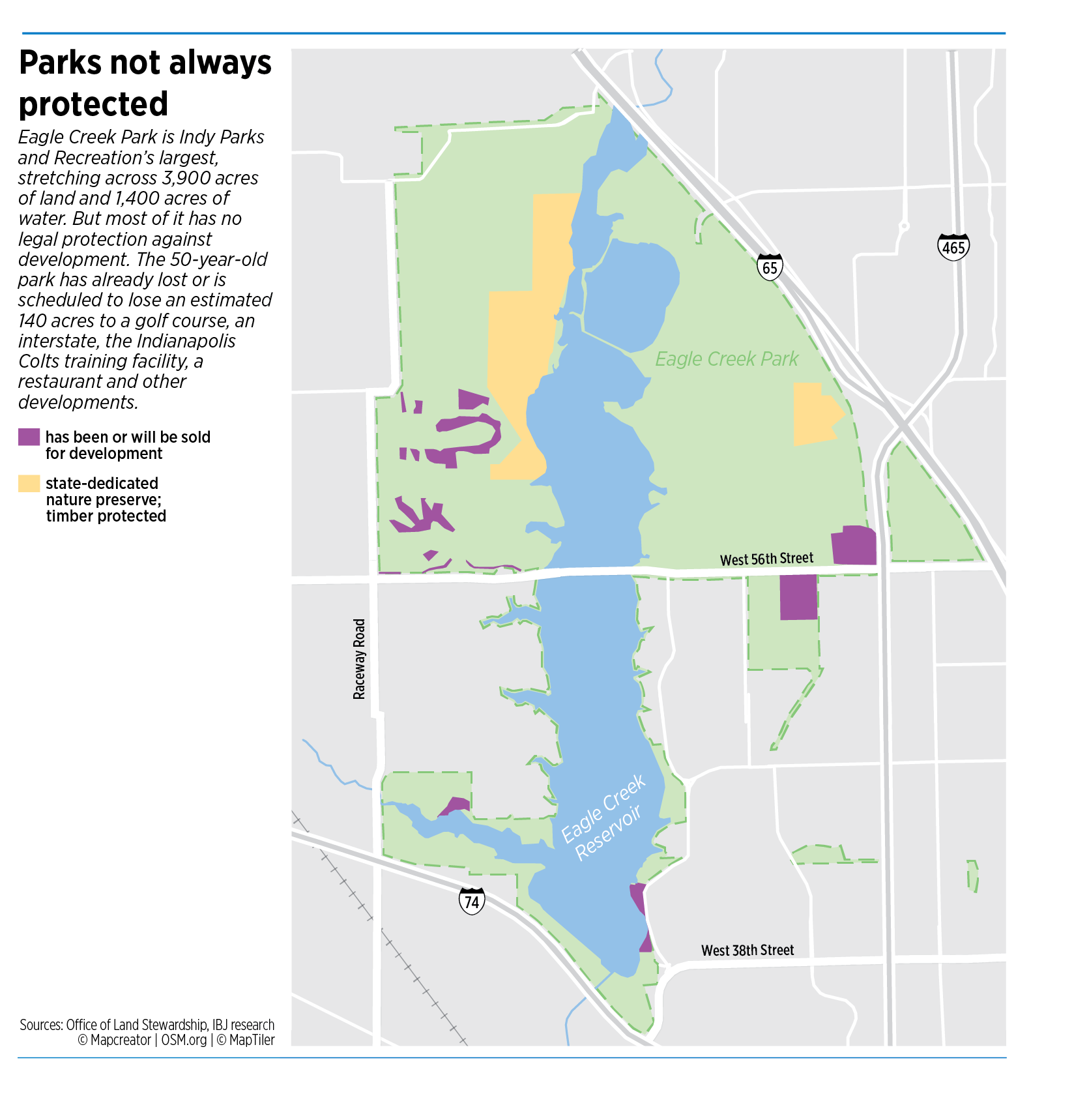 West Coast preservation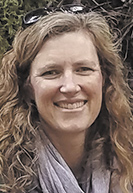 King County, the large, mostly rural county that includes Seattle, was the first City Forest Credits project on the preservation track. The county began looking at the possibility in 2015, when City Forest Credits began developing its offerings, and its first credits became available in early 2019, according to Kathleen Farley Wolf, forest carbon program manager at the King County Department of Natural Resources and Parks.
To qualify, the forest acreage must sit within an urban area as defined by the U.S. Census Bureau, be at risk of development by City Forest Credit standards and meet other requirements. Whoever's running the project must get a tree-protecting easement, covenant, deed restriction or a recorded encumbrance for the land covering the project's full time frame.
King County bought land for use in a 15-acre pilot near the city of Sammamish. It produced 3,025 credits and has earned nearly $70,000, according to Farley Wolf. But, she cautioned, the credits are valued so highly because the native trees in Pacific Northwest forests are so effective at storing carbon.
"The credits are essentially the difference between that 'business as usual' scenario, or the more likely use of that land had we not done anything, and what happens when we purchase and protect it," Farley Wolf said.
Seattle-area businesses, including Fishermen's Finest, Bassetti Architects and Herbivore Botanicals, have purchased much of the credits as offsets. Farley Wolf said selling directly to customers was time-consuming, but King County made a deliberate effort to "get local companies involved in conservation."
Earnings beyond program costs are plowed back into land acquisition.Farley Wolf said King County hopes to add more City Forest Credits projects when it finds land to buy that suits the requirements.
Texas plants, post-wildfire
Texas not-for-profit TreeFolks is going the other route. It launched projects working with City Forest Credits in 2018.
In its first pilot, the group planted fewer than 100 trees in two parks. Then, it piloted a small-scale reforestation program. Now, TreeFolks is leading a multiyear, public-private partnership covering a 10-county area that's already reforested 200 acres, according to Executive Director Andrew Smiley.
The not-for-profit once operated mostly in Austin, working on projects for parks, libraries, schools and residents. But in the wake of the 2011 Bastrop County Complex wildfire, the most destructive in Texas history, TreeFolks refocused.
"We now are working in advance of the next natural disaster with the intention of planting trees to sequester carbon and address, head on, one of the causes of global climate change, while at the same time also addressing some of the impacts," Smiley said.
That includes riverbank erosion in the floodplains the not-for-profit plants in, as well as water and air quality.
TreeFolks works with landowners to put tree-protecting deed restrictions on acreage. The owner gets free trees and tree maintenance in a development-restricted floodplain, and the not-for-profit gets the credits. It estimates that each acre of reforested land will sequester more than 100 tons of carbon over a 25-year period.
But the initiative isn't a money-maker. Smiley estimated that planting an acre of trees costs about $7,000, while the credits per acre were worth about $3,400.
The process involves spending time with landowners, creating planting maps, purchasing trees, paying teams of professionals to plant numerous acres at a time and keeping up with plenty of paperwork, he said. City Forest Credits also charges fees and takes a cut of carbon-credit proceeds.
But, he said, TreeFolks has seen success in partnerships with local conservancies, which yield more landowners who are already interested in land conservation and reforestation. TreeFolks plans to lean further into the strategy as it tries to reduce its dependence on external funding.
Still, Smiley said the mission-driven nature of the initiative and cautioned, "We're never going to cover all our costs."
Indianapolis considers
A carbon credit project is just one possibility Indianapolis officials are looking at, though it's been the most prominent so far. And nothing is set in stone, according to the city-county councilors, Indy Parks, the Department of Public Works and the Office of Sustainability.
"From the council perspective, I am using the committee to continue to explore carbon capture as a concept that I hope will be a long-term opportunity for the city," Barth said. "But I have not locked down on a particular approach or any particular vendor at this time. We're really making sure we understand the concept and the opportunity."
Some have already started planning.
Carbon Neutral Indiana is sketching out a pilot program focused on land within Eagle Creek Park.
The park, which will turn 50 in June, is the city's largest. It covers 3,900 acres of land and 1,400 acres of water. But even though the land is public and in a park, it's still vulnerable to development pressure.
Eagle Creek has lost or will lose about 140 acres to development, according to an Office of Land Stewardship map. That includes 60 acres cleared in the 1970s for Eagle Creek Golf Club, 30 acres sold in the 1980s to the Indianapolis Colts for the team's training facility, 12 acres leased in 1993 to a restaurant, 28 acres expected to be cleared for an interstate expansion, and more.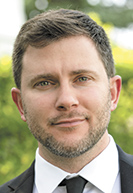 "So, even though it's a public park, it still isn't necessarily protected," said Carbon Neutral Indiana founder Daniel Poynter. "So, the idea is, if the city protects the land with what's called a conservation easement—so, changing the legal status—then, no matter who the mayor is, no matter who the people are in charge, they cannot develop it."
Carbon Neutral Indiana has engaged representatives of the Office of Land Stewardship and of Indy Parks, some committee members and other city-county entities to discuss the early-stage concept. It's also talked with Eli Lilly and Co. representatives as the Indianapolis-based pharmaceutical behemoth works to make its operations carbon-neutral by 2030. The company is looking at local, national and global projects, according to a spokeswoman, but hasn't finalized any partnershipsor projects.
If the city does move forward with a preservation credit project, and looks for an entity to market and sell them, Poynter said his organization would submit a bid.
The revenue-generating potential, he said, "is communicating in a way that people understand. Instead of begging and pleading and chaining ourselves to a tree so they don't cut it down, we could have money in the bank account. That's the language that people speak."
Tree-planting track
Keep Indianapolis Beautiful, meanwhile, discussed the tree-planting track at the February Environmental Sustainability Committee meeting. President and CEO Jeremy Kranowitz acknowledged that such an initiative wouldn't rake in a ton of cash, but suggested that the proceeds could help the organization extend its street tree maintenance beyond its current three-year commitment.
In committee, Kranowitz indicated that Keep Indianapolis Beautiful could also serve as a credit marketer and seller. His organization currently plants 1,500 trees for the city of Indianapolis, mostly using volunteers, each year.
A credit program, Kranowitz said, "is a way of capturing value for something that we are currently valuing at zero."
"And I would say to you all that carbon does have a value, that value is probably going to grow over time, and it is in the city's best interest to try to find ways to capture that value and preserve all the energy, work and resources that the city is currently putting into our tree canopy," Kranowitz said.•
Please enable JavaScript to view this content.