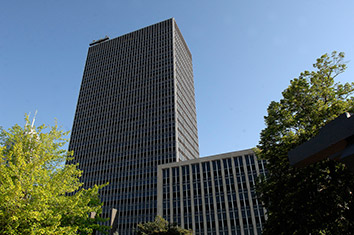 Indianapolis' emergency services functions, including 911 and fire communications, are one step closer to becoming part of a new, separate agency after a City-County Council committee unanimously endorsed the proposal Wednesday evening.
The Metropolitan Emergency Services Agency would absorb divisions from the Marion County Sheriff's Office (911 communications), the Indianapolis Metropolitan Police Department (Emergency Management Bureau), the Indianapolis Fire Department (fire telecommunications) and the Office of Public Health and Safety (public safety communications).
"In the focus on these larger organizations, often, some of these smaller things get lost and [so does] how critical they actually are day-to-day," City Controller Ken Clark said.
The Sheriff's Office, IMPD and IFD make up a major portion of the city-county budget.
"During budget season every year, you will have direct insight and say on how much funding goes toward emergency management, dispatching radiocommunications. Today, that's buried in some very large budgets, and it's hard to actually tease out exactly how much investment is being made," Clark told the Public Safety and Criminal Justice Committee before its vote.
The new umbrella agency would have a three-pronged structure: emergency management, emergency dispatch and public safety communications.
And the agency already has its first budget: $23.1 million, according to slides presented to the council. That includes an extra $1 million set aside to boost dispatch pay, which officials said lags the wages offered in surrounding counties. The move comes as increases in both COVID-19 cases and violence further strain first responders, pushing job vacancies higher.
"We continue to be a training ground. We don't pay people enough, and other counties steal them away," Sheriff Kerry Forestal told the committee. "… Just since we've discussed this proposal, we probably lost three people this week."
Committee members approved the proposal—and an extensive amendment that took nearly 30 minutes to read—unanimously, sending it to the full council with a do-pass recommendation.  The City-County Council is set to meet on Monday.
Please enable JavaScript to view this content.