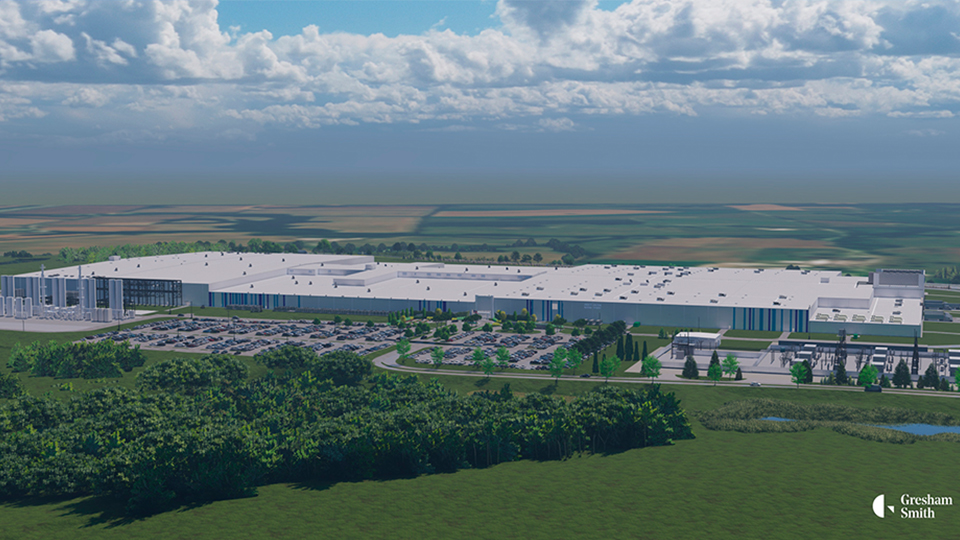 The St. Joseph County Council has taken a big step toward landing a $2.4 billion electric vehicle battery manufacturing facility under consideration for New Carlisle.
The council on Tuesday evening unanimously approved tax incentives and a development agreement for Ultium Cells LLC's plans for the 2.5 million-square-foot facility, which could bring 1,600 jobs to the area.
The 656-acre site inside the Indiana Enterprise Center is one of several being considered by Ultium, a joint venture between General Motors and LG Energy Solution. It's expected to make a final decision on the location of the plant over the next several weeks.
Ultium's interest in New Carlisle was first announced last month. The firm is currently developing three other manufacturing plants in Warren, Ohio; Spring Hill, Tennessee; and Lansing, Michigan.
The incentive package includes a 10-year real property tax abatement and 15-year personal property tax abatement. The incentives and development agreement were also unanimously approved by the county's redevelopment commission and county commissioners prior to Tuesday's council meeting.
Additionally, Matt Saltanovitz, vice president of domestic business expansions for the Indiana Economic Development Corp., said the state has approved incentives for the project, although specific details are not yet being released.
"The IEDC believes the Ultium project will have a significant positive impact on the community, the region and the state as a whole," Saltanovitz told the council. "We are excited to provide our continued support as the company makes its final location decision."
The new jobs are expected to come with an average hourly wage of $22.60, creating a total annual payroll of more than $75 million. Additionally, Ultium says the project will create some 2,000 construction jobs.
John Blanchard, director of government relations for GM, says Ultium aims to break ground on the project in late 2022 or early 2023. Production could begin in 2025 and will ramp up in phases every few months until fully operational.
The South Bend Regional Chamber says if the New Carlisle site is chosen for the project, the plant could generate an estimated $652 million in annual economic impact once fully operational.
Earlier this month, the chamber launched a website to give facts and answer questions about the project. Blanchard gave praise for the effort.
"We do this around the country; I think that's the first time we've seen something like that," said Blanchard. "It's really been a great tool and that's something we'll take away and we'll take to some other communities when we're looking to do investments because we really think it's a great opportunity."
The project has also received support from the New Carlisle Town Council, the city of South Bend, and State Sen. David Niezgodski (D-South Bend).
If New Carlisle is selected for the project, it would be the latest in a series of EV-related investments in Indiana.
In May, global auto giant Stellantis and Samsung SDI announced a joint venture to invest more than $2.5 billion to build an electric vehicle battery facility in Kokomo and create 1,400 jobs.
Earlier this month, GM detailed plans to invest nearly $500 million in its Marion Metal Center to support electric vehicle production.
Also on Tuesday, the Federal Highway Administration approved the Indiana Department of Transportation's plan to invest $100 million to establish an EV infrastructure network by installing more than 100 charging stations throughout the state.
Please enable JavaScript to view this content.