The Indianapolis City-County Council has pulled a proposal that would have more than doubled members' pay.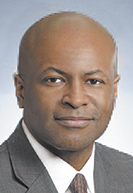 The council was scheduled to vote on the measure Monday night after a committee last month agreed to send it on to the full council with a positive recommendation. But Council President Vop Osili announced just an hour before the meeting he had removed the item from the agenda.
"The council is committed to addressing the longstanding issues of compensation for elected officials next year," Osili said in written statement. " I am thankful to Councilor [Monroe] Gray for revisiting this important issue before our councilors-elect are sworn in at the beginning of the year."
As written, the measure would have increased councilor pay to $21,480 next year and roughly $25,000 the year after. The measure tied council pay to 16% of Marion County Superior Court judge salaries.
The proposal failed to garner support from the council's Republican caucus and Mayor Joe Hogsett. Some Democrats also expressed displeasure with the timing of the proposal, which came less than two weeks after the November election, when Democrats gained a super majority.
Hogsett, a Democrat, had said repeatedly he would veto the measure, setting up an opportunity for the new City-County Council to overturn his decision early next year.
Councilor pay has been stagnant since 2002 and is significantly less than what city councilors make in peer cities, IBJ research shows.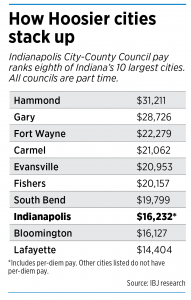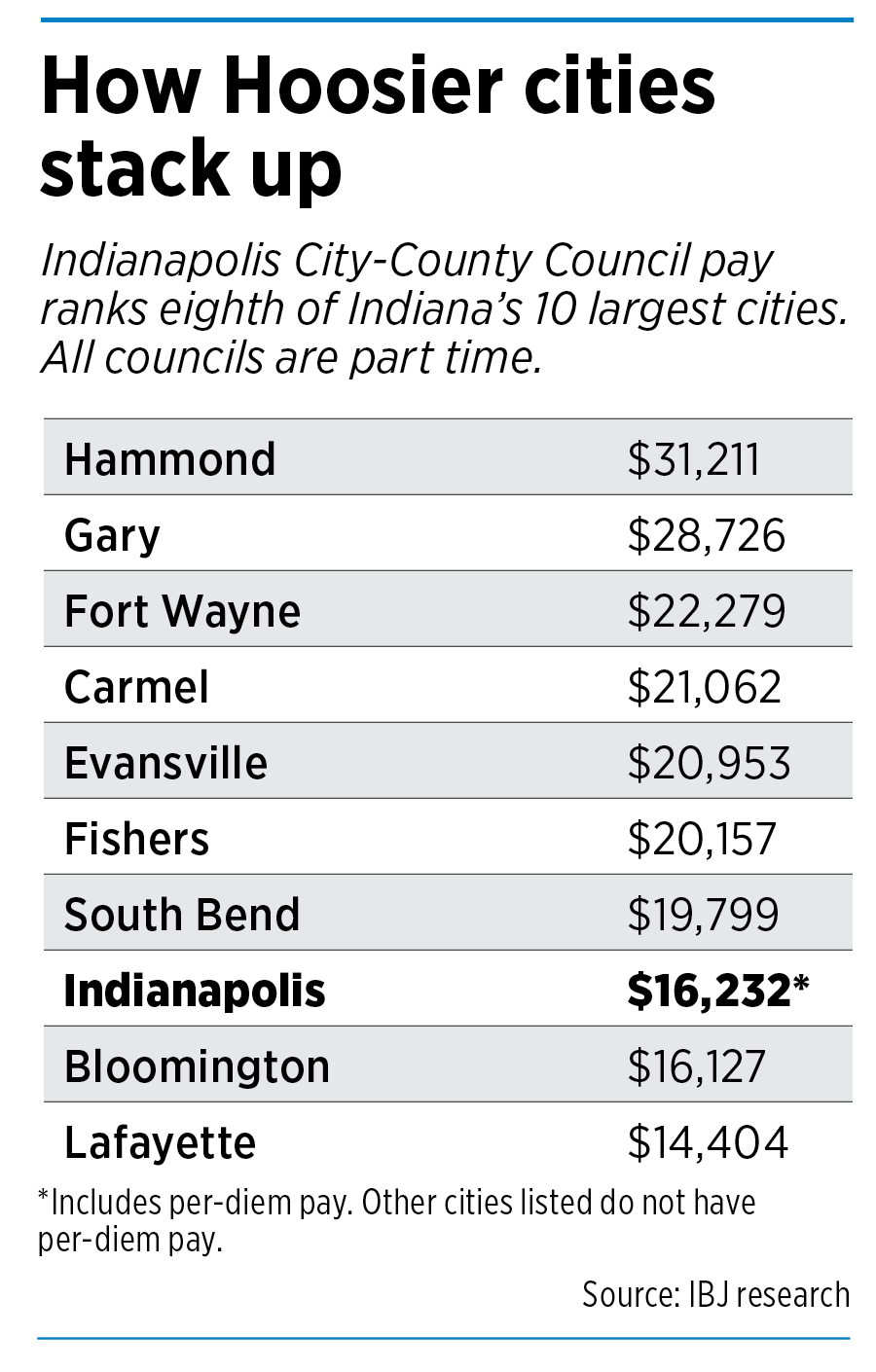 Part-time councilors in Louisville earn $48,791; in Columbus, Ohio, $57,738; in Jacksonville, Florida, $49,974; and in Charlotte, North Carolina, $19,809 plus allowances of $12,900. Both Louisville and Jacksonville have consolidated government structures like Indianapolis.
Closer to home, Bloomington and Lafayette—at $16,127 and $14,404, respectively—are the only two of Indiana's 10 largest cities that pay their councilors less than what Indianapolis councilors make. Fort Wayne and Evansville, the state's second- and third-largest cities, pay more than $20,000 a year.
The council pay issue has been politically fraught for years. Democrats have met opposition before when they've tried to raise pay on the council, which is considerably less than in many other municipalities, including Carmel, where city councilors were expected to earn a base salary of $21,062 in 2019.
Last year, Gray introduced a proposal that would have paid councilors 17.5% of what judges earn, but Democrats eventually tabled the measure.
Council members voted in 2015 after the municipal election to give themselves a 44 percent raise, but the proposal was vetoed by outgoing Republican Mayor Greg Ballard. In early 2016, the council failed to overturn Ballard's veto.
And later in 2016, council Democrats tried again, only to eventually kill a proposal to double their pay without a discussion.
Please enable JavaScript to view this content.