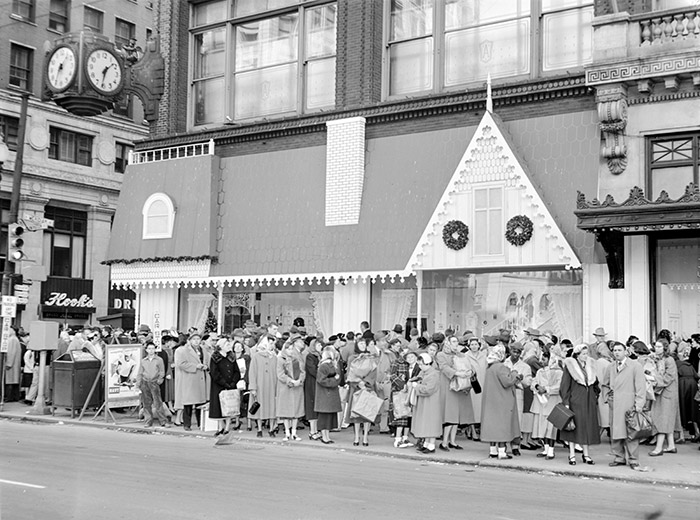 The L.S. Ayres department store opened at the southwest corner of Washington and Meridian streets in 1905 and within 20 years had become known for its festive Christmas-themed windows. Crowds—like the one in the photo above from Dec. 11, 1954—gathered each year to see the windows and visit with Santa. In this photo, you can just make out the cherub on top of the Ayres clock. It first arrived in 1947 on the day before Thanksgiving and Ayres staff brought it out each year to signify the holiday shopping season. Four years after this photo was taken, Ayres introduced a Santa Claus Express electric train that children rode to see Santa. See this story to read about a modern version of a train to visit Santa.
Sources: Indiana Historical Society, HistoricIndianapolis.com
Credit: The photo is courtesy of the Indiana Historical Society. More images are available at images.indianahistory.org.
Please enable JavaScript to view this content.