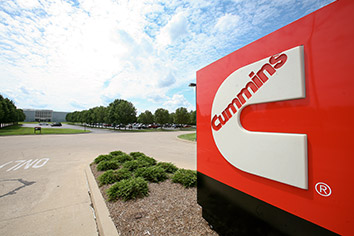 Columbus-based Cummins Inc. has taken preliminary steps toward spinning off its filtration business into a separate publicly held company, the manufacturer announced Thursday.
Cummins said it has confidentially filed with the U.S. Securities and Exchange Commission for a proposed initial public offering that would establish its filtration business as a standalone company.
"The IPO is expected to commence after the completion of the SEC review process, subject to market and other conditions," Cummins said in a prepared statement released Thursday morning.
Established in 1958, Cummins Filtration offers filtration products for trucks, off-highway industrial equipment and power generation systems. It operates within Cummins' components division. In 2021, the filtration business generated $1.4 billion in revenue, up 17% from the previous year. In comparison, Cummins' filtration business generated about 6% of the company's $24 billion in revenue last year.
At this point, details of the spinoff are scarce. Cummins says it hasn't yet determined the number of shares to be offered or the price range for the offering. And because Cummins has submitted its filing confidentially, the Form S-1—the document that typically contains specifics about a proposed IPO—is not publicly available at this point.
Cummins did not immediately respond to an IBJ query about the potential timing of the spinoff or where the stand-alone filtration company would be headquartered, among other things.
But the news will not come as a shock to those who follow Cummins. In August, the company announced that it was exploring "strategic alternatives" for its filtration business, including the option of separating it as a stand-alone company.
In that prepared statement from 2021, Cummins said its board members and management believed that separating the filtration business would benefit the company and its stakeholders by, "among other things, unlocking value for shareholders, enabling further enhanced focus on key strategic initiatives and empowering continued innovation in core and new technologies to power a more prosperous world."
Please enable JavaScript to view this content.